This tutorial walks you through the steps using macOS to copy physical video DVD to another physical DVD.
Requirements
Mac running macOS Sierra
Non-copy protected DVD
DVD burner
Blank Writeable DVD
This tutorial was a collaborative effort between Allison Sheridan and Sandy Foster
1. Create a Disk Image of the DVD
First we're going to create a disk image on your Mac of the physical DVD first
1.1 Insert the DVD into Your Optical Drive
This can be an internal or external optical drive. The DVD should mount on your desktop.
1.2 Launch Disk Utility
We'll create the disk image using Disk Utility which is available inside the Utilities folder inside your Applications Folder.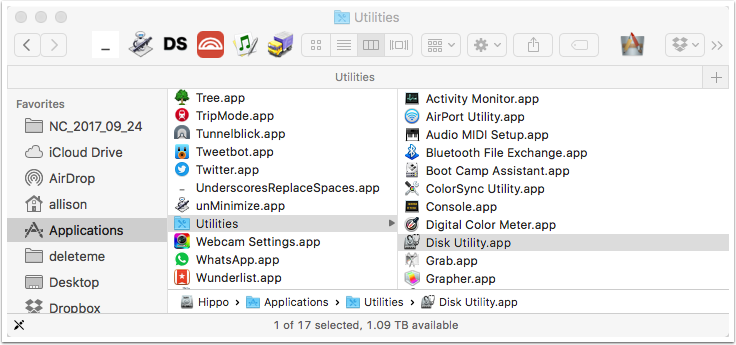 1.3 Create a Disk Image
In the menu bar, select File, New Image, Image from [your dvd name]
In the example below we have a DVD named TAI_CHI_MASTER that we're going to replicate.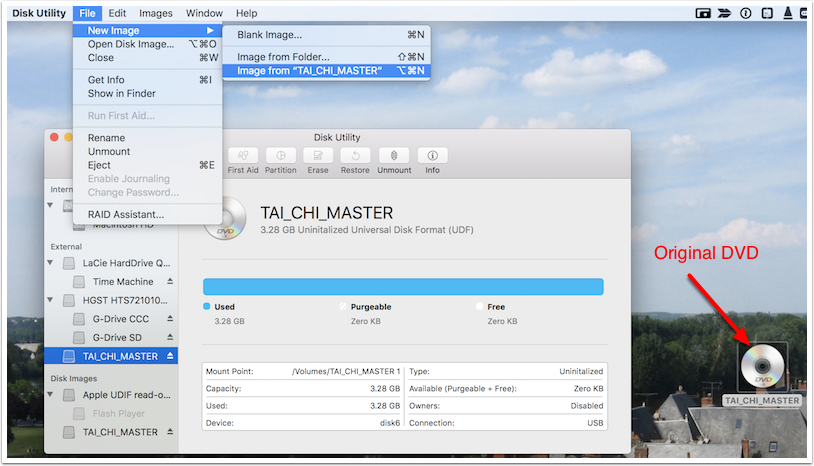 1.4 Change the Image Format to DVD/CD master
Use the pulldown next to Image Format and choose DVD/CD master
Change the location to your desktop (otherwise it will default to the same folder as your original DVD)
Create a name for your disk image. If you followed step 1 properly, the format should be .cdr (DVD and CD both use .cdr as the disk image format)
Click Save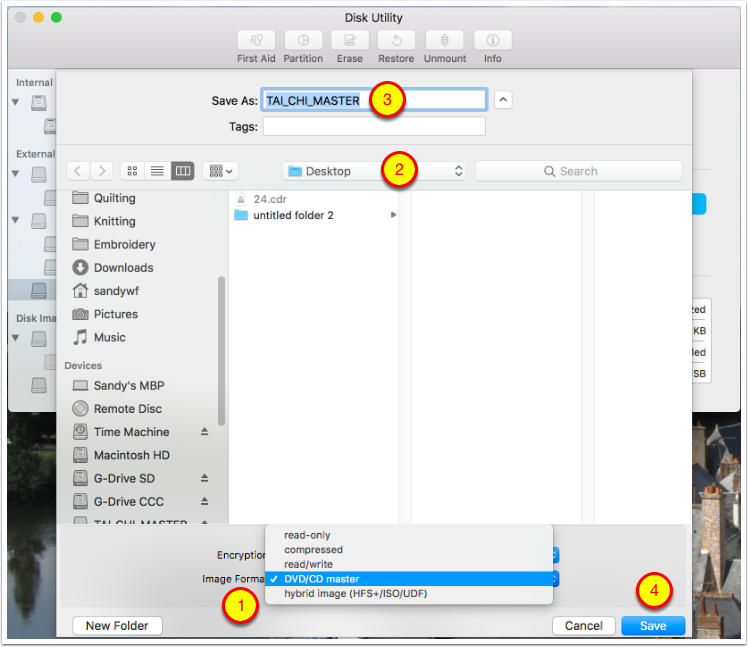 1.5 Go Get a Refreshing Beverage
Creating the disk image will take some time because it's copying gigabytes of data from the source DVD to the .cdr disk image.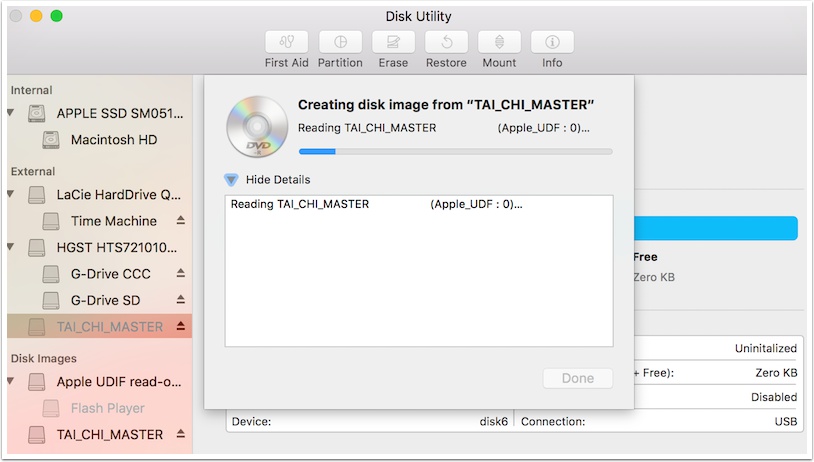 1.6 Completed Disk Image
When your disk image (.cdr) is complete, you can double click it to mount the DVD copy.
Note that it won't look like a DVD, it will look like a disk drive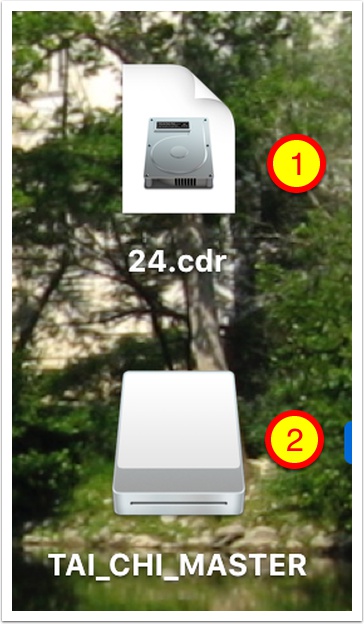 2. Burn the Disk Image to a New DVD
2.1 Right Click on the Newly-Mounted DVD Image
Select Burn from the contextual menu.
Note we didn't right click on the .cdr, but the disk image itself.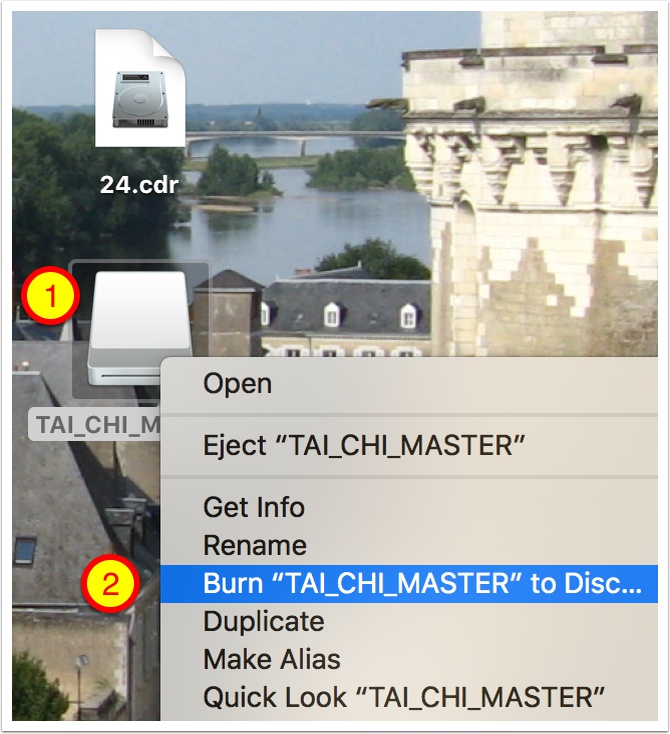 2.2 Eject and Insert Blank DVD
Now we're ready to burn the disk image to a new DVD. First eject the source DVD, and then insert a writeable DVD.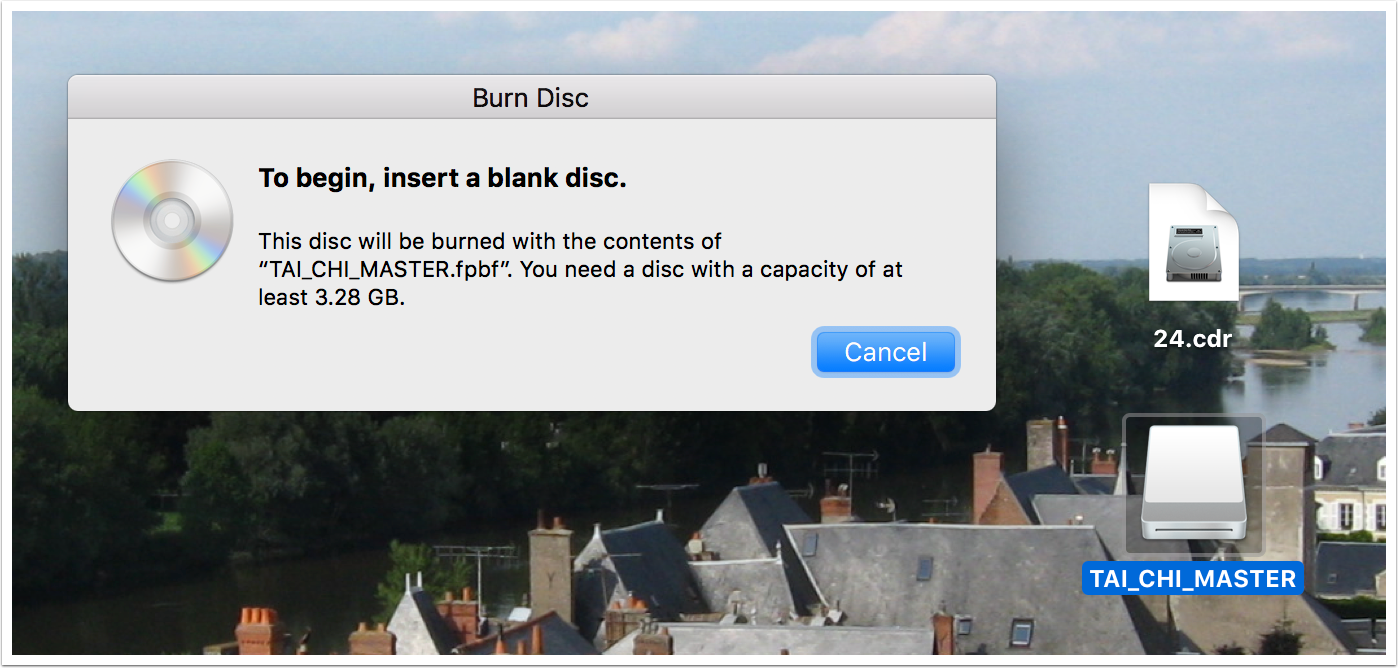 2.3 Select a Burn Speed
I always select the fastest possible speed because I'm impatient.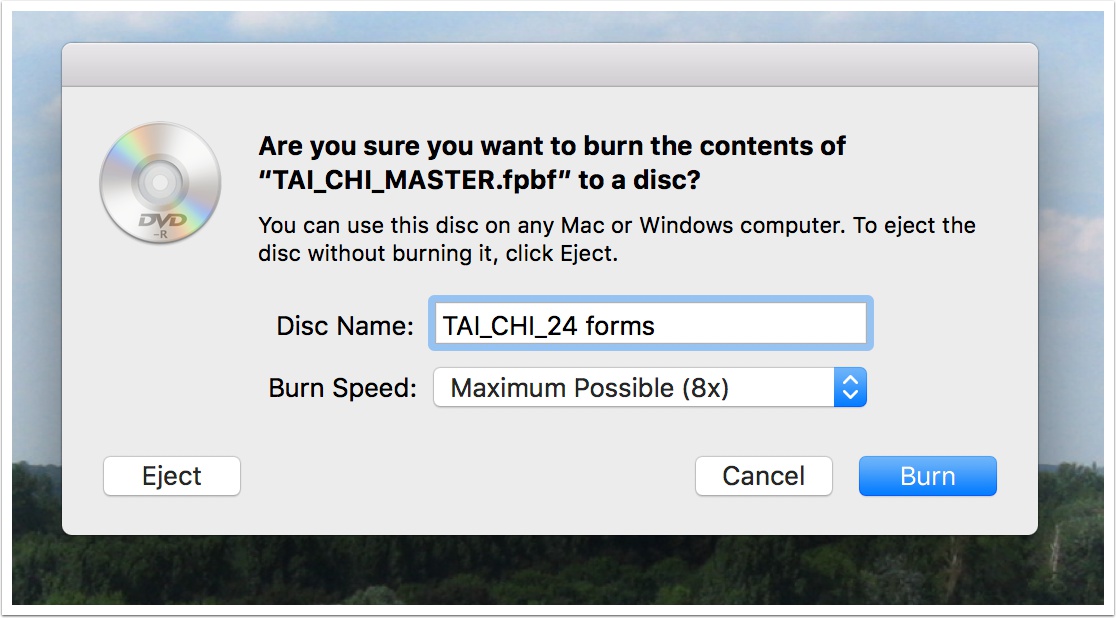 2.4 Go For a Nice Walk
If you're successful, this will also take a long time, because you're now burning the data back to a physical DVD from the disk image.
Note that after it's done burning, it will go through another long step of verifying the image.

2.5 Completed Burn
When the verification process is complete, you will see the new DVD mounted on your desktop with the name you chose. It may not play in the built-in DVD player on the Mac, but it should play in a DVD or Blu-ray DVD player, and with the free VLC video player on your Mac.
The three volumes shown on the desktop are now:
.cdr is the mountable disk image
The mounted disk image of the DVD
The newly created, physical DVD copy
At this point you can burn more copies of the disk image if you desire, or eject the disk image and delete the .cdr file if you only needed one copy,