Doodle is a freemium service that makes scheduling a group of people easy instead of dreadful. Doodle is available at http://doodle.com
Here's a quick tutorial on how to use Doodle to schedule an event.
Schedule an Event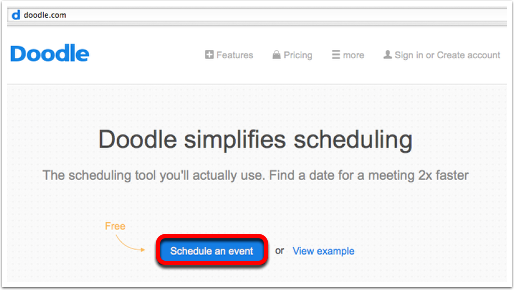 Enter a Title, Location, Description and Your Information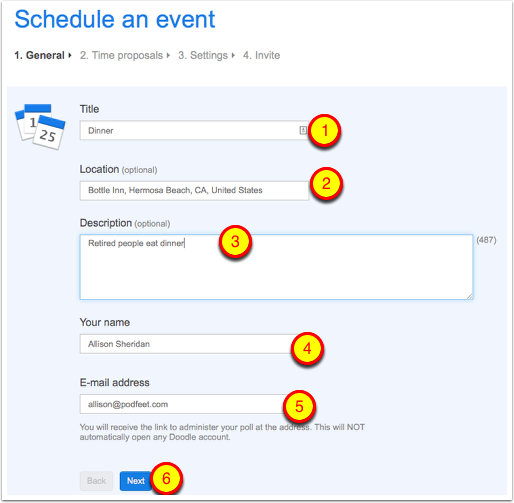 Select Potential Days from the Calendar View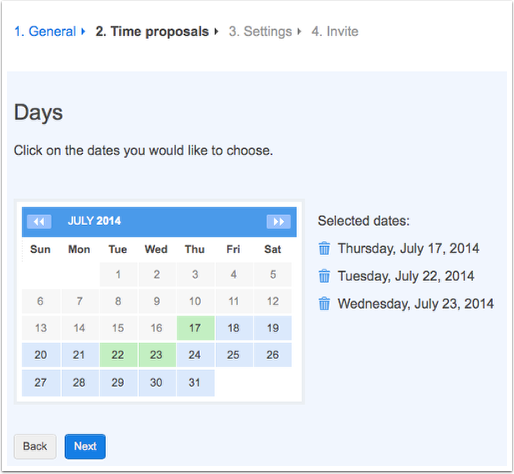 Enter Potential Tims and Switch on Time-Zone Support
This is critical if anyone is in a different time zone from you!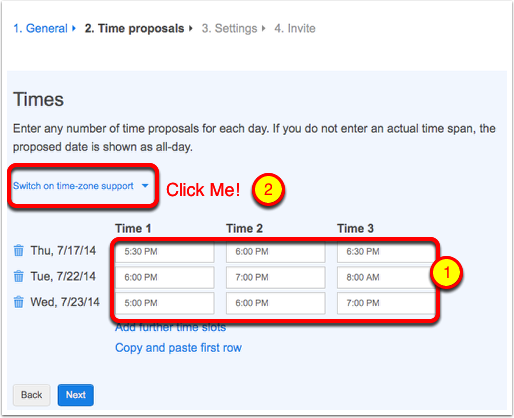 Note Time-Zone support is Now On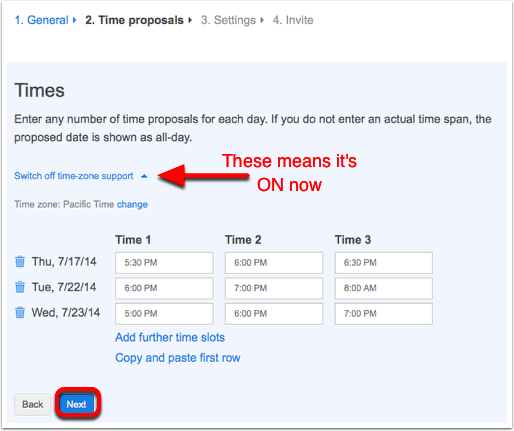 Don't Do a Basic Poll, Choose Settings Instead
You want people to be able to select "if need be" along with yes or no, or you'll never find a single time for everyone to meet.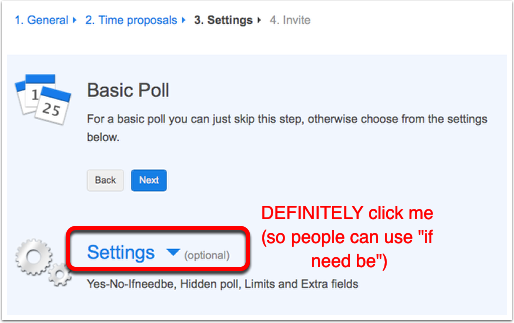 Set the Options You Want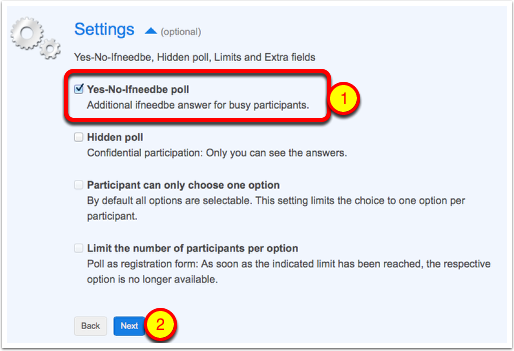 I Choose to Send the Invitation
If you let Doodle send the invite, people may think it's spam. They may think you're spam but that's another problem.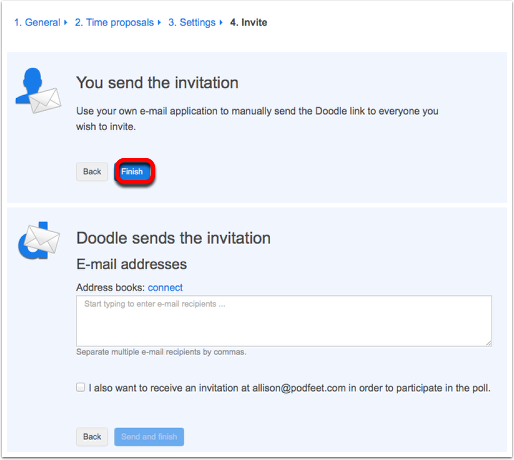 Doodle: Poll created
At this point I copy that link and send it to people directly via my email tool of choice.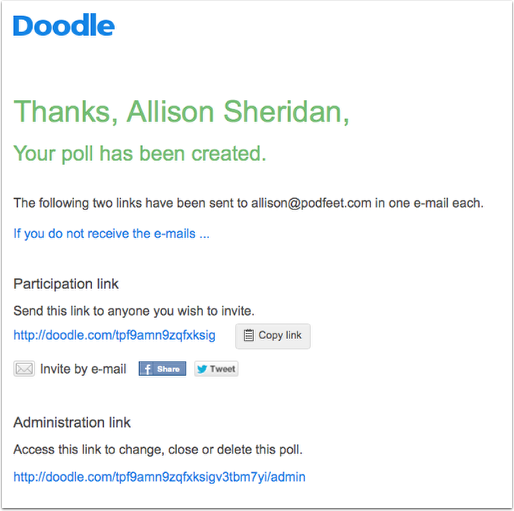 Email You Will Receive
Doodle sends you this nice link that lets you manage the poll as well, so don't delete this. You will get notifications when people fill out the poll.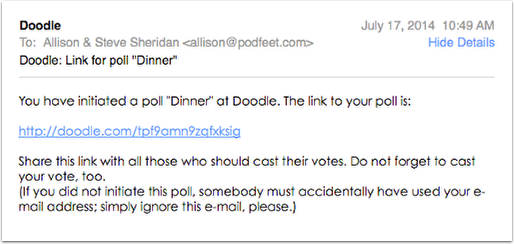 View the Attendees See
When they follow your link, they enter their name, and then click either yes, no, or (yes) which means if need be. I go in right away and enter my own preferences. I'm smart enough normally to only offer times when I can go, so it's unlikely you'd see pink and yellow like this.
When people are done entering their times, you'll hopefully see a few green columns, or worst case scenario green with few yellows, and now you have the time and date for your event.