Problem to be solved: You have people with whom you'd like to share photos but they don't have Apple devices so iCloud Photo Sharing doesn't work for them.
Solution: Create a shared album and generate a URL through which they can view the images in a web browser
Note – I'm pretty sure this only works from your System Photo Library.
Open Photos
Select an Album (or just start with Photos or All Photos)
Select some photos
Click the Share icon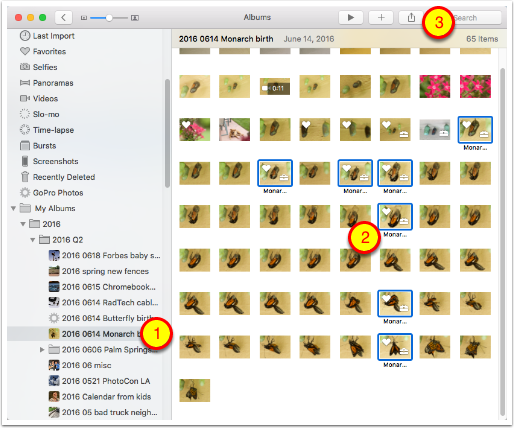 Select iCloud Photo Sharing from the Share menu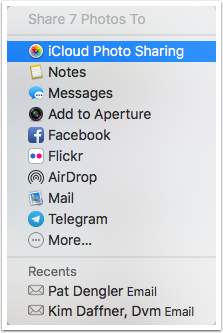 Create New Shared Album…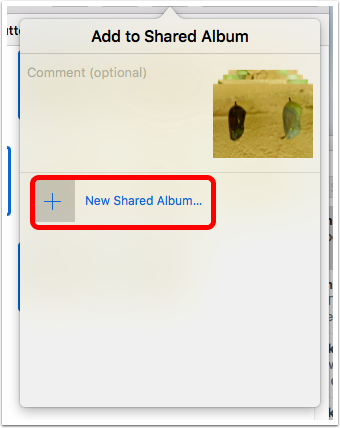 Name the Shared Album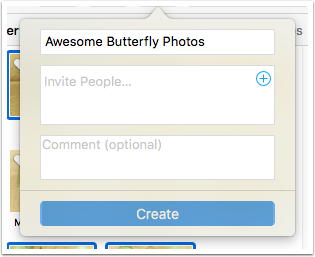 Shared Album In Sidebar under Shared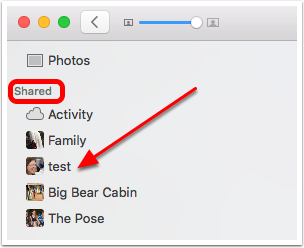 Click the Little Person Icon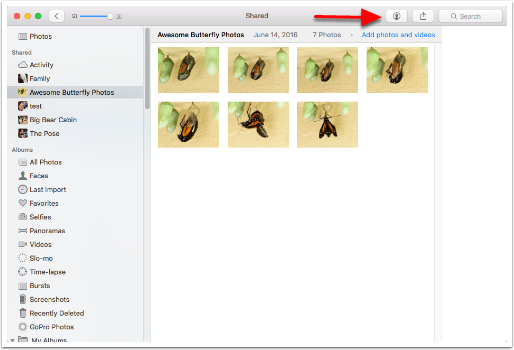 Create a Public Website
When you create this Public Website, if someone can guess the URL your photos would be available publicly. This is a tradeoff only you can make.
You can add email addresses up above, but only people with Apple addresses will be able to see the album via email.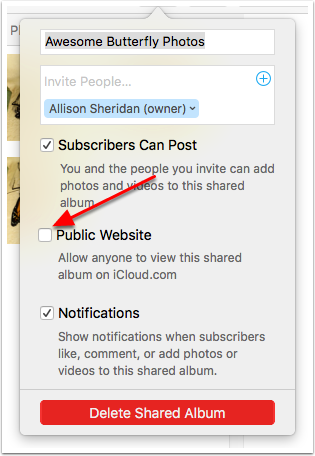 Copy the Public URL
Either click the url, or copy and paste it into an email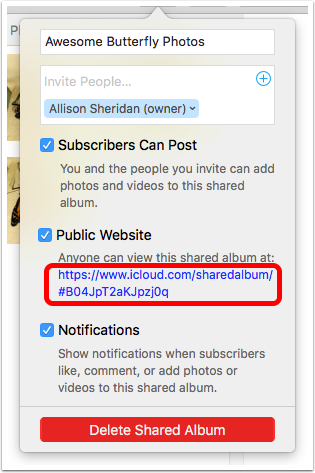 Shared Album Viewed from the Web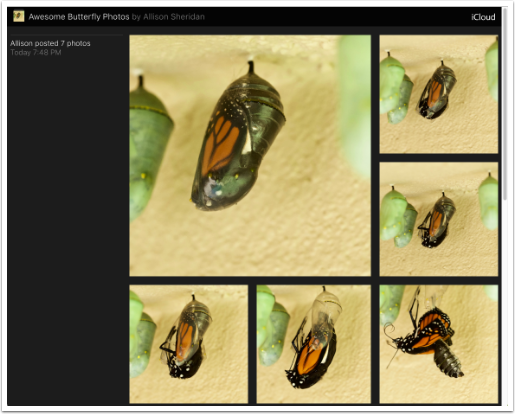 Slideshow and Download
If the viewer hovers near the top of the screen, in the top right they'll see options to go full screen, view a slideshow and even download images.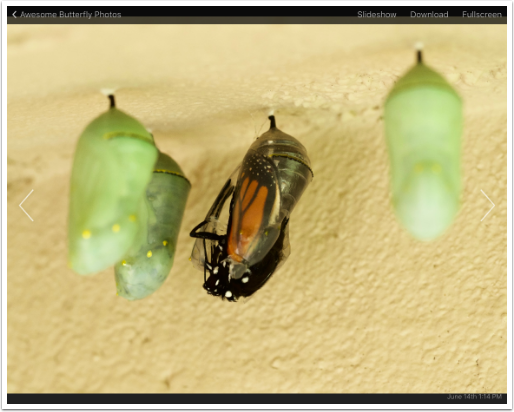 Add more photos and videos
Back in the Shared album on Photos you can add more photos and even videos.