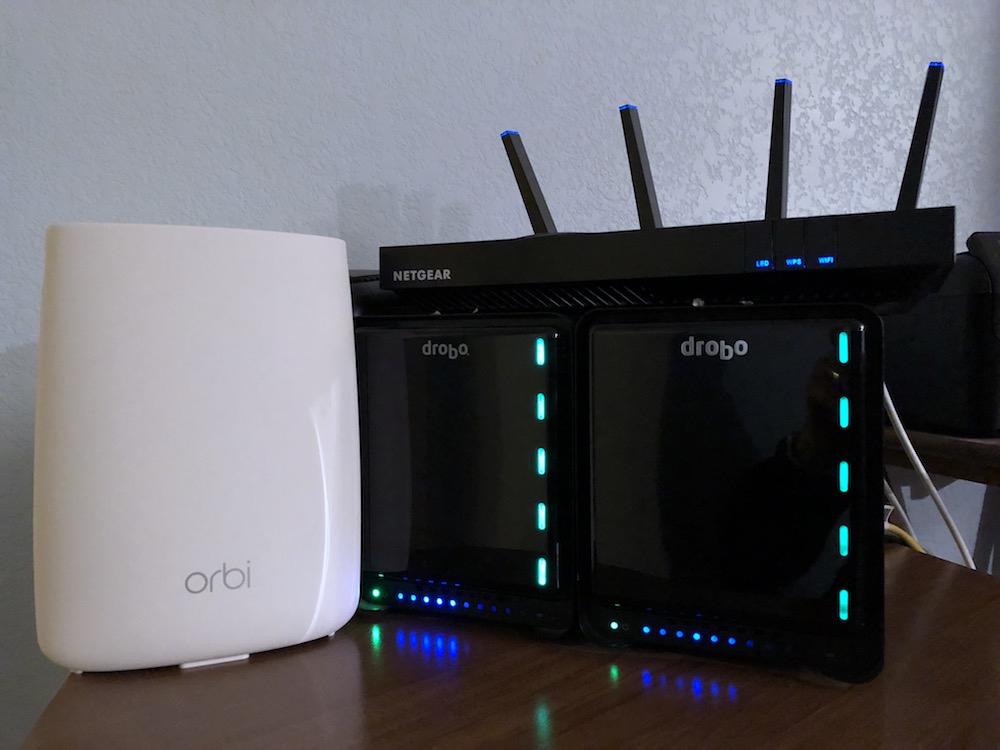 You know how I'm always starting my stories with "What problem are you trying to solve?" Before you decide whether to go for a traditional single router or one of these fancy new mesh routers, you really should think about the problem you want to solve, because this is definitely not a one size fits all problem.
In August of 2016, I bought a Netgear Nighthawk X8 router to replace my aging Airport Extreme. This was before the current mesh router craze happened, and I've wondered for a long time whether I made a mistake buying this router too early. Maybe I should have waited until the mesh routers matured.
I met with Netgear at CES and happened to mention I was thinking of testing a range extender with my Nighthawk X8. The rep told me to not even consider buying one. He said that the only good solution for dead spots in your home is to go with a mesh router. I told him I was interesting in testing out their mesh router system. Netgear was kind enough to send me their Orbi AC3000 mesh router to fly off against my Netgear Nighthawk X8.