Many websites recently have started causing Safari to pop up a window offering to send you push notifications from that site. This is a new feature in Safari that allows websites to do this, and it's turned on by default. If you like it, great! If you find it annoying and intrusive, then follow these quick instructions developed by Allison Sheridan and Bart Busschots.
The Symptom
You go to a site like TechCrunch and you see the window below. You have no options other than Don't Allow or Allow – you can't even close the tab or Quit Safari gracefully.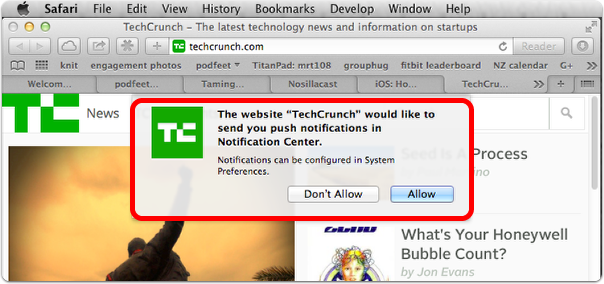 Open Safari Preferences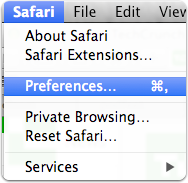 Select the Notifications Tab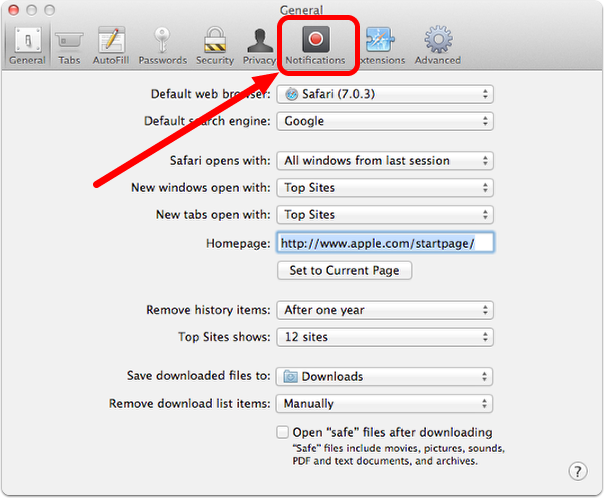 Uncheck the box that says "Allow websites to ask for permission to send push notifications"
This box is checked by default.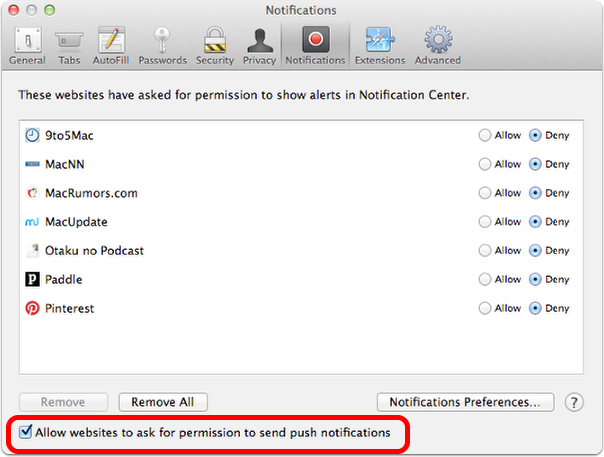 Unchecked!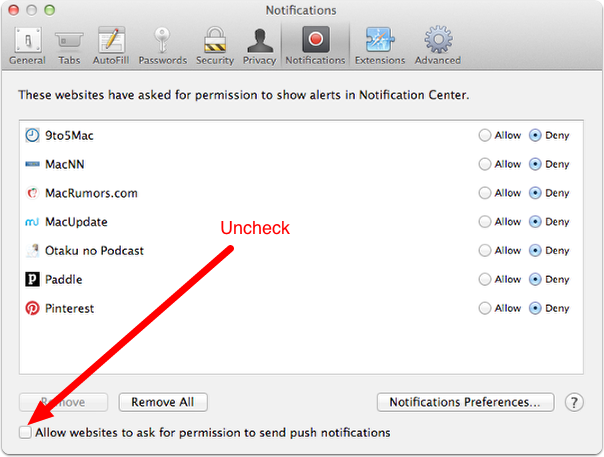 Just Say No
If you feel comfortable selecting "Don't Allow" on the tab that offered the push notifications, go ahead and do that. You can also Force Quit Safari to get out of it without ever acknowledging the question. Remember if you don't have Safari set to open with "All windows from last session" you'll lose your other open tabs if you Force Quit.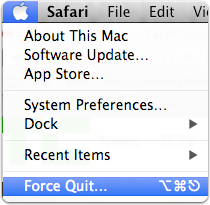 Select Safari and Force Quit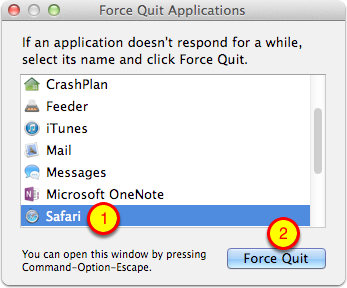 Reopen Safari
Now TechCrunch (and other sites) will stop pestering you!