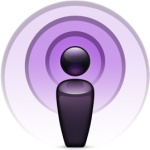 The majority of podcasts I listen to are on technology topics, because technology is both a hobby and a profession for me. Over the years I've continually found new tech podcasts by hearing about them on ones I'm already listening to. But I also have other hobbies and interests and I find it harder to pick up new podcasts on these topics, I guess because I don't have a critical mass on any topic. So I thought I'd share with you a few podcasts I listen to that are not about technology.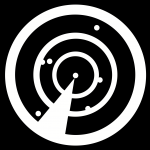 Anybody who knows me even slightly will know that aviation is in my blood. The AvTalk podcast has only just been launched. Two guys from FlightRadar24 shoot the breeze on whatever aviation topics take their fancy. Episode one includes talk about a famous webcam at Maho Beach, some new coverage for FlightRadar 24, coping with a 17 hour non-stop flight, freight flights in Alaska, New York's closed runway, and new airline liveries.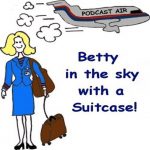 For many years now, I have listened to Betty in the Sky with a Suitcase, a monthly podcast produced by a flight attendant on a major US airline. She mostly records stories that are told to her by fellow flight attendants, pilots, and sometimes passengers, but she is also an avid traveller and recounts tales from her latest adventures, like a road trip, alone, around the perimeter of Iceland where she loses control of her rental car on slick ice, or the time she paid for a boat ride to an island, only to be dropped off well offshore and told to walk the rest of the way!
Another fairly recent arrival, with 21 episodes so far, is the fortnightly Ungeniused from Relay FM. This is a podcast dedicated to unusual or particularly interesting Wikipedia pages. Topics to date have included the worlds littlest skyscraper, the emu war, Concorde, and the great molasses flood. Each show is generally 10-20 minutes long, covering the topic at reasonable depth including some research beyond Wikipedia.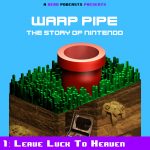 My final recommendation is not strictly outside of technology, but I can't go past mentioning it. On a previous episode of CCATP I spoke with Andrew J Clark, an iOS developer. Andrew undertakes various projects from time to time which have included a number of podcasts. The particular one I am going to point you to is called Warp Pipe. It is a three part history of the Nintendo company. Don't think, however, that if you don't care about video games then you should give this one a miss. I'm not a huge fan myself, but I am a fan of Andrew's work and this is a real gem. More than anything it is an historical tale which I found fascinating from start to finish. Andrew doesn't just talk into a microphone; he's a great storyteller, and he added a topical soundtrack which elevates this production to more than "just a podcast." It comes with my highest recommendation.