Joe Dugandzic of Smarter Home Life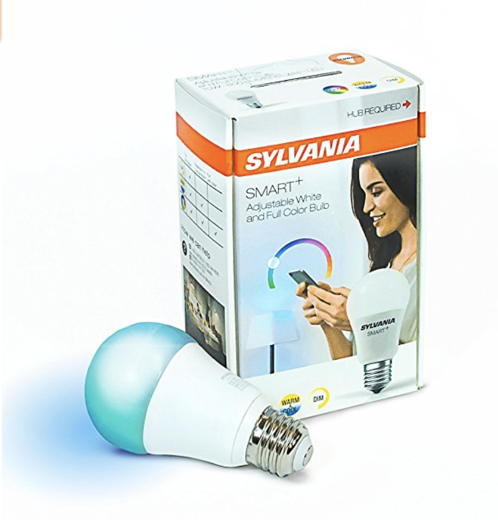 If you've been avoiding jumping into the smart lighting world because the products always seem to cost an entire paycheck, I may have the solution for you.
In fact, one of the top questions I get from viewers, is "why is smart lighting so expensive?" Well, like other smart home devices, the cost of the company providing free updates for the life of the product is built into the price. But otherwise, companies doing serious innovation in the smart home tend to have pricier products, and that includes smart lighting from brands like Philips Hue and LIFX.
Enter Sylvania, a lighting company that's been around for a heck of a long time. And, over the past several years, has built up their own line of smart lighting products. Originally branded LIGHTIFY and now called SMART+. And you may see the products advertised under the OSRAM name as well, but they're basically the same company.
Instead of creating whiz-bang lighting products with special effects and blinding brightness levels, they're just making smart lighting products that perform as well as "those other guys", but won't short-circuit your budget. With full color-changing smart bulbs starting at around $28 and light strips at around $45, they can be substantially lower in cost than the competition.
Also, for certain lighting categories, Sylvania tends to have a wider selection of products than the competition, including really unique products like their outdoor Gardenspots: Color-changing mini spotlights that can light up the outside of your home, backyard or garden. They're really beautiful and probably my favorite Sylvania smart lighting product.
To satisfy different customers, Sylvania has two different smart lighting lines, one dedicated for HomeKit, and one that uses Zigbee…like other smart lighting brands. The HomeKit variety is Bluetooth-based and doesn't require a hub. In fact Sylvania shipped the first 60-watt equivalent color-changing HomeKit smart bulb that doesn't need a hub in September 2017. Their Zigbee line has more lighting products, like outdoor floodlights, undercabinet lights, and even wireless buttons and smart plugs. The Zigbee products do require a hub for operation, which they are happy to sell you their neat and compact model for about $30, or you can pair the lights to something like an Amazon Echo Plus, SmartThings or Wink hub, or nearly any smart home controller that supports Zigbee.
The Sylvania app, to be diplomatic, is just not a fantastic experience. It seems that Sylvania is totally ok with you purchasing their smart lights and controlling them from someone else's system. I don't think they want to be known for their app. It's just not very intuitive and somewhat hard to use even for an experienced smart home guy like myself. If you're using HomeKit, you'll be able to use Apple's Home app, or the HomeKit app of your choice to control the lights.
And it goes without saying that you'll be able to use Siri to voice control Sylvania's HomeKit lights, and Amazon's Lady A or the Google Assistant to control their Zigbee lights when linked up to your favorite smart speaker.
Sylvania sent me a few of their Zigbee products to review, including a color-changing smart bulb, light strip and those lovely Gardenspots, so for full disclosure, I will officially say thanks to them just in case the FTC is reading this. I found Sylvania's lights overall to be quality smart lighting products with more than adequate brightness and decently saturated colors. You can check out my full review with demos, which I'm sure Allison will link to, or just go to youtube.com/smarterhomelife.
For the lower price and the wider selection of products, Sylvania is definitely a good smart lighting choice for those on a budget.
Links to some of the Sylvania products on Amazon:
Joe's longer form video explaining the Sylvania products: