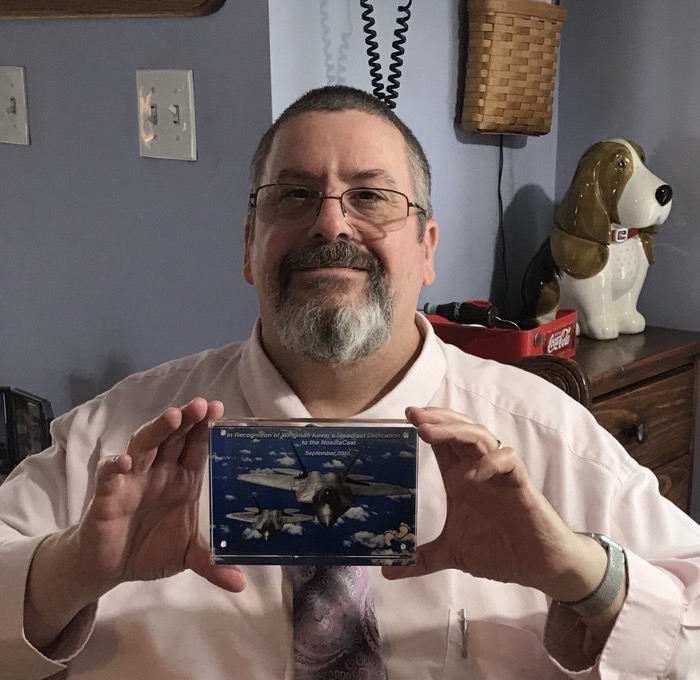 Hello Allison, Wingman Steve, Sandy and all my fellow Nosillacastaways. Kevin here with my initial impressions and review of my new 12.9" iPad Pro which my amazing wife was kind enough to give me for Christmas. I got the 512 GB space grey WiFi only model. Local storage is important to me because I don't trust public WiFi and I am too cheap to pay for extra cellular data when I can't find a trusted hotspot. While there have been many reviews and commentaries on the new iPads, I as ordered by Allison, just kidding, that after I tweeted about receiving and setting up my new iPad Pro I should provide a review. With encouragement from my fellow Castaways Sandy and Ian to do it here it is.
The iPad Pro is an amazing and versatile device. While this is not my first iPad it is actually my fourth, don't judge me, it is the most functional of them all. This is my first device with FaceID and I have to say it is great and makes things a lot faster and easier to unlock the device. My iPhone 7+ works great with Touch ID but, because I have some sort of weird skin it works only about 80% of the time. Which is OK but, I am getting spoiled now with Face ID. The great functionality of the iPad can be broken down into two categories first is the hardware and second is the OS and applications. Let's start with the hardware.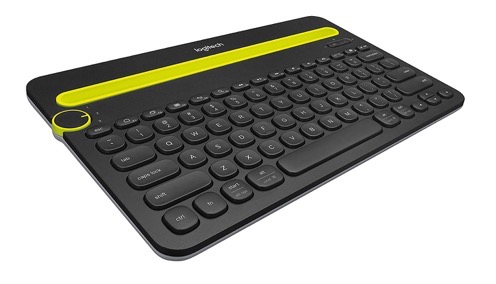 I have for various reasons been transitioning over the last 18 months from a Mac-based workflow to a more iOS-based workflow for my personal stuff. The iPad Pro has left my poor 27" iMac wanting and starving for attention even more since it arrived. I have found that with the iPad Pro and a keyboard they more than satisfy all my document creation needs in iOS. I currently use a Logitech K480 Bluetooth keyboard with my iPad and other iOS devices. It works very good but, isn't the most portable keyboard I could use. More on that in a bit. This combo allows me to be more mobile than I ever was with my iMac and without the burden of carrying around a Mac laptop either at home or at the office. The freedom this iPad gives me as well as previous models did to a lesser degree is great. On our last family vacation I went without a laptop and was iOS-only and it was great.
Now as for the apps and OS side of things. While iOS 12 is definitely moving in the direction of being a full-fledged OS, there are still some shortcomings that need to be addressed. Like easy access external physical storage and improved support for USB-C connected devices like the aforementioned drives and external displays. As for apps, almost all my apps take advantage of split screen capabilities which is great on the large screen but a real let down when they don't. Better audio recording apps are coming and I am looking into them all the time for doing things just like this review.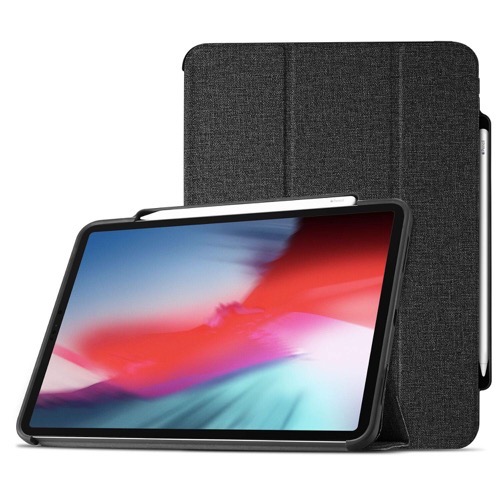 No Apple or any other technology product is complete it seems without buying some accessories and I have done that. To protect my iPad I bought from Amazon the ProCase iPad with Apple Pencil Holder Folio Case for $24.99. The name just rolls off your tongue I know. This case is the style I have always preferred for iPads and accommodates my method of working and use. I have also purchased the new Apple Pencil and am just now getting used to it. While I am no artist I have done one drawing with it. The quality of the drawing was awful but, the overall experience was fun, relaxing and enjoying. Who knows I may get brave enough to share some of my artwork online at some point for everyone to have giggle at. My next purchase I think will be the Apple Smart folio keyboard because, I like the compact light weight style it provides as opposed to my current setup will greatly enhance my computing experience.
So I guess to sum things up my initial impressions of the iPad Pro are 4 out of 5 stars for a rating. The hardware is easily a 5 out of 5 stars, it is some of the software and OS that hold it back from what I can see at this point from being a complete home run. Some of my favorite apps are not yet fulled optimized for iOS 12. They are slowly moving that way and I hope iOS 13 pushes them in that direction even faster. Either way I am an 90% iOS based workflow guy at this point and hoping to get 100% as soon I can. Heck I wrote and recorded this on Precious the 3rd aka my new iPad Pro.
Thanks and I hope you found this commentary useful. If you care to hear more from me you can always follow me on twitter @Big_in_VA, or I am occasionally a co-host over on the Geekiest Show Ever, which can be found at the geekiestshowever.com. If none of that works you can usually find me and the rest of castaways in the chat room on Sunday nights as I protect Wingman Steve and try to keep Allison on the straight and narrow.