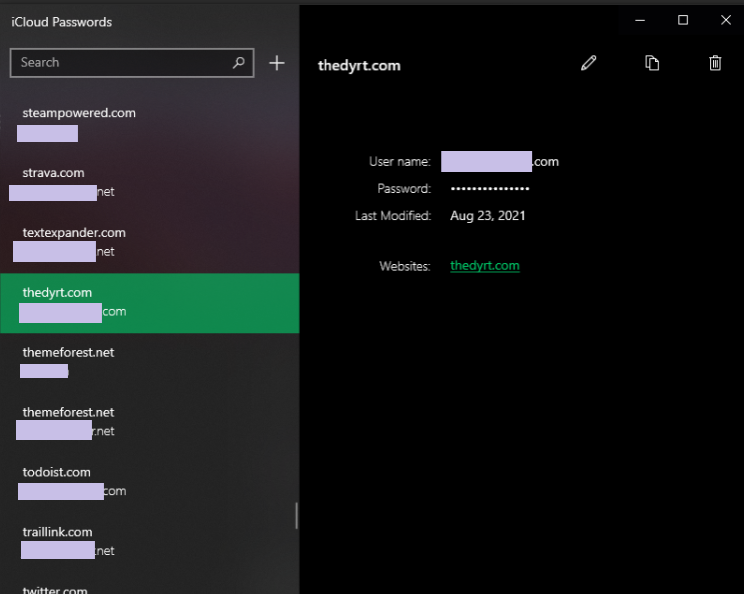 As you may know, I use Windows. I like Windows. There are always interesting conundrums involved when saving some of your data into Apple applications and other pieces of your data that are not in Apple. For example, I have this very nice password list of all the things I use on my phone has all the passwords I like to use for various apps and websites I go to. It's all there in the Apple iCloud Keychain.
The problem is, is that it only works for half my life. What about the times when I'm in Windows? How can I actually get those passwords there? Now Apple has a solution for people like me. They have an application for iCloud passwords called iCloud Passwords for Windows. It gives you this chance to use the passwords that you have from your Apple devices and add more that are on your Windows machine. That way, you can have one system in place that'll help you manage your passwords.
Installation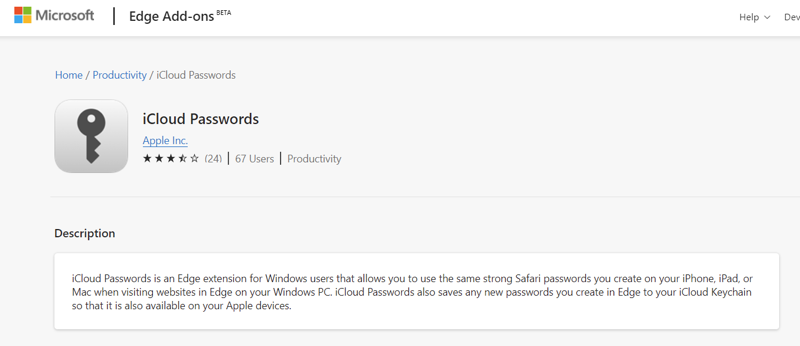 To talk about the installations, it's pretty straightforward. First of all, you must have a few things. First, you must have iCloud for Windows application on your Windows machine. That's a requirement for the whole process. Second, you must use the Chrome extension. The Chrome extension requires, obviously, to have Chrome installed on your machine.
Once that's installed, then you can use Microsoft Edge browser instead of Chrome using that same Chrome extension. You can get the extension from the Windows Store. I noticed from the reviews that there were many harsh critics of the extension, saying that it wasn't working and that they didn't understand how it works.
For the most part, it seemed to me that people didn't know how it could work. They either didn't have the iCloud application installed or were trying to use an unsupported browser.
Now that I installed the iCloud password for the Windows application, I had all the pieces together. I had the iCloud application. I had Chrome, the Chrome extension, and the iCloud passwords or Windows installed. Initially, I had to sign into the applications with my Apple ID, which is fine. I had that available. Then I noticed inside my iCloud for Windows application, it now had a box checked that indicated that passwords were part of the integration with iCloud now came from the extension part,
Using it with Browser Extensions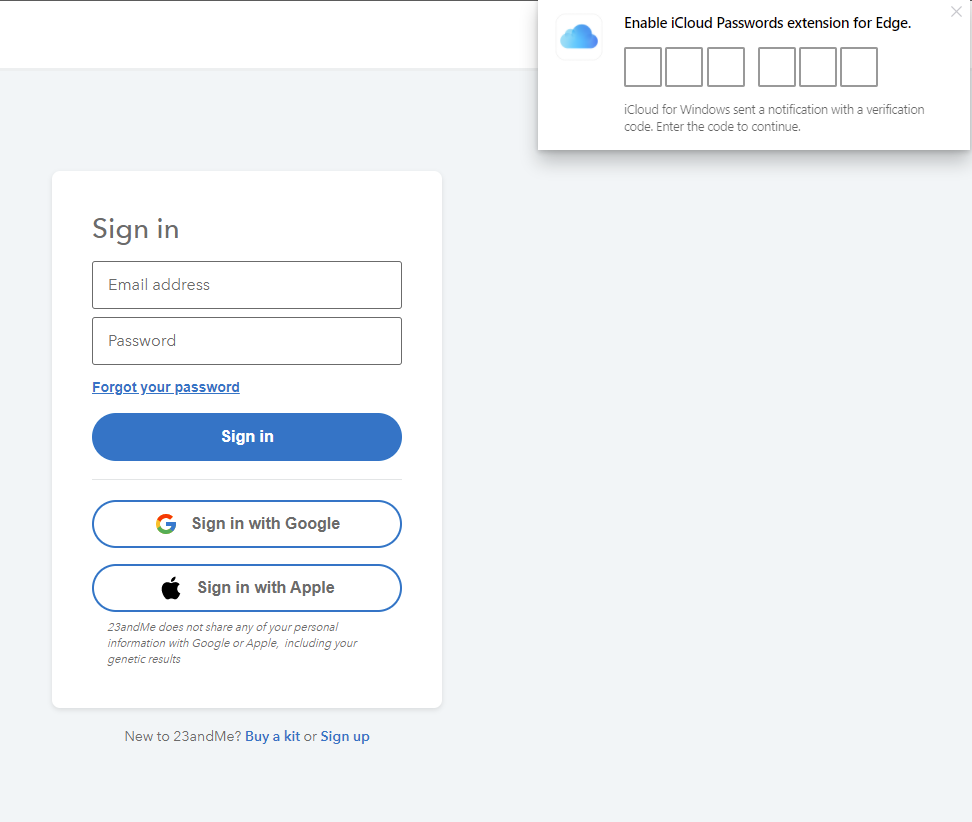 I opened Chrome and browsed to a few websites that I know are in my iCloud passwords list. From there, I noticed that I could click on a cloud icon. It turned blue when a password was available for that particular website or grayed if there is no password for the website.
Initially, when you first use iCloud Password for Windows, it asks you to enter a pin for each session. The pin shows up in the lower right-hand corner of the browser. From there, you can enter it into the extension and start to use that password for the website you're trying to log into.

It will allow you to look up passwords from the extension until it times out. Then you get a new pin, and you have to enter it again. Then the application asked me to select which saved password for this website I wanted to use. In these cases, I only had one password for the website. As soon as I clicked on it, it added the username and password to the login.
It's pretty easy and worked nicely. I also did the same kind of testing with Microsoft Edge, and it worked just fine and in exactly the same way.
Saving a New Login

I even joined a brand new service to see how it would save that password. It did it like a champ. I added in the new login and the new password. It asked me if I wanted to save those entries.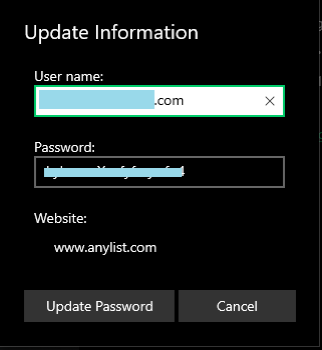 When I did, I checked the iCloud application. Sure enough, that new user login and password were there. I looked at my Apple apps, and they were there as well. So the universal function is great.
Now I have those passwords in all the places. I tested it further by going into a website and changing a password. It asked me if I wanted to update my password in the iCloud password application. It updated it.
Then I checked, and it updated it everywhere. Great!
It Simply Works
And looking at the iCloud Password app. It's very simple. It has logins, passwords, and websites. There are not many other features, which is expected because there's just not a lot of extra features inside the Keychain in general. It did exactly what I needed it to do. Transfer my usernames and passwords over to a place I could use them on my Windows machine. Then take all the updates I do on my Windows machine and send them back to iCloud so that they're available on my Mac Mini and all my iOS devices which is exactly what I needed. And so, thinking about the whole process, I think that it's really useful.
Comparisons to 1Password
First of all, it has end-to-end encryption, just like we would expect it to have for Apple. And the biggest advantage of it is it's free. So getting a secure free password management system is pretty nice and pretty useful to people. Compared to 1Password, which is the other application that I use to capture my passwords, it has fewer features.
But, of course, 1Password can do many, many different things. It has more features for storing documents and other identification types, notes, comments, warnings about hacking, and passwords that may have been compromised or seem a bit too easy. That's really nice.
Also, these other password applications can help you create a complex password that's sufficient for your security. iCloud Passwords just asked you what password you have. So there are other things out there that certainly can help you, like Bart's application to create a password, because iCloud Password will not do this for you. You can find Bart's password generation tool at xkpasswd.net.
In conclusion, iCloud Password is a perfectly great application for getting your iOS and Mac passwords over to Windows, where you can use them there. It allows you to get passwords that you use on Windows over to your iCloud, which is nice too. It's free and secure.
So while I don't think I'm going to be replacing 1Password soon, I can see a real use for this type of application, either as a supplement to 1Password or for someone who doesn't want to pay for a password application. The iCloud Password for Windows and the iCloud for Windows applications can be downloaded from Apple for free.
So this is Jill from the Northwoods. Thanks for listening, and let us know what you think about the iCloud Password for Windows application.