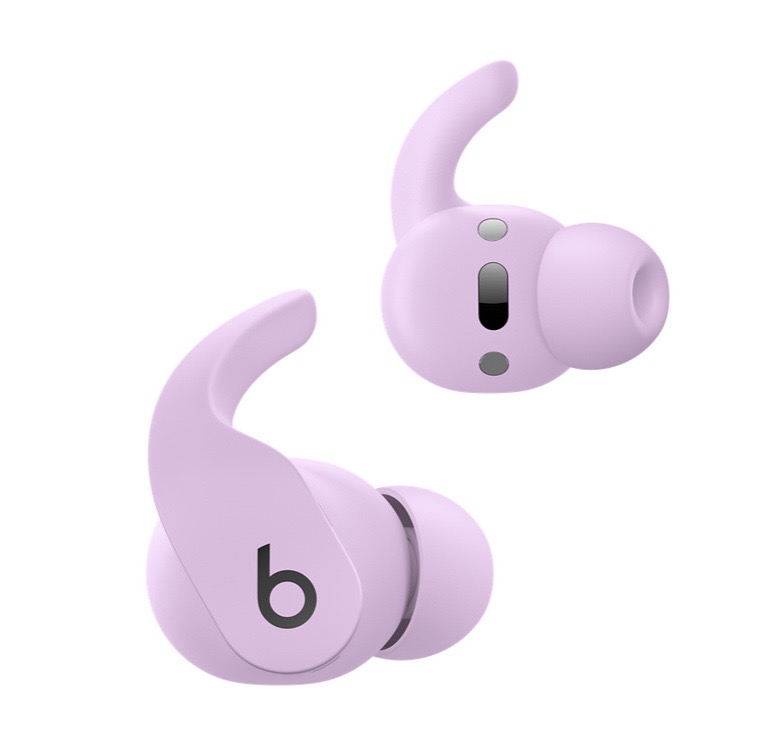 When the first generation AirPods came out, I loved them. They fit my ears and then sounded just fine for podcast listening, which is my main use for them. But after a while my first pair started having problems with charging.
I always charge the case while on my long afternoon walks, and wear them for those walks and my runs in the mornings. But some days I'd pull an AirPod out of the case and it would say the battery was dead. I'd put it back in the case and close it, then count to 2 and pull it out and it would show that it had over 80% charge. It was dumb, but it worked.
I was willing to live with the fiddliness, but after a long while of this nonsense, eventually putting them back in the case wouldn't magically heal them. By that time, the darn things were out of warranty. I was willing to pay for a replacement, but I had no way of determining whether it was one AirPod or the case. I finally paid to have one of them replaced but it didn't solve the problem, so I gave them to Lindsay as spares.
I bought the AirPods Pro to replace them, and while I never had the same charging problem, they just didn't fit my ears. I finally knew the pain so many others had with the original AirPods not fitting their ears. AirPods Pro simply squirt out of my ears. It was frustrating and resulted in picking up my AirPods from the ground pretty often.
Luckily Frank Petrie told us about the Ear Hooks from Charjen along with their AirForms Pro Active ear tips that he mentioned again just last week, and that combination helped a lot.
Charjen definitely solved the problems that Apple created with the AirPods Pro, at least for my ear lobes, but it was a hassle to use the Ear Hooks. With the Ear Hooks on the AirPods, they don't fit in the case, so I had to put them on and take them off every single time I went for a walk or a run.
I finally broke down and bought another pair of OG AirPods, and I was soooo happy. They fit, they were easy to pop in and out, and life was good. Until the exact same problems started with them as with the first pair. I'd take an AirPod out and it would say it had no charge. I couldn't believe it was happening again. It seems to me this must be a design flaw because I can't just be that unlucky, can I?
I was planning to call AppleCare (since they were still in the warranty period) when I wore them to the beach for a run and they died on me. I took them out of my ears and put them in my SpiBelt with my iPhone.
Somewhere along my 4-mile run, I pulled out my iPhone, probably to take a photo of a cute dog, and when I got back to my car, I only had one AirPod. I couldn't believe it. Here I have a defective set of AirPods and now I can't even get my money back or get them replaced.
I added a to-do to my list on November 1st to call Apple to order a replacement, but I haven't done it yet. I'm still angry that I'll have to pay for a replacement, and only then be able to get them fixed or replaced under warranty. Evidently, my plan is to stay angry and procrastinate until they fall out of warranty.
While I'm busy procrastinating, I went back to the AirPods Pro and the Charjen Ear Hooks. It made me sad. They work, but they're not comfortable, I still have to shove them back in my ear from time to time because they start to ooze out even with the Charjen modifications. But then something wonderful happened.
Beats Fit Pro
Santa brought me a lovely new alternative, the Beats Fit Pro from Apple. I think I may finally have the solution to all of my problems.
Let's start with the main problem to be solved, keeping them in my ears. The Beats Fit Pro have very small, built-in ear hook that fits the inner part of your ear to stay in place. That means I have the advantage of the Charjen Ear Hooks without any hassle. I know everyone's ears are different, but if AirPods Pro squirt out of your ears, this might be the solution you need.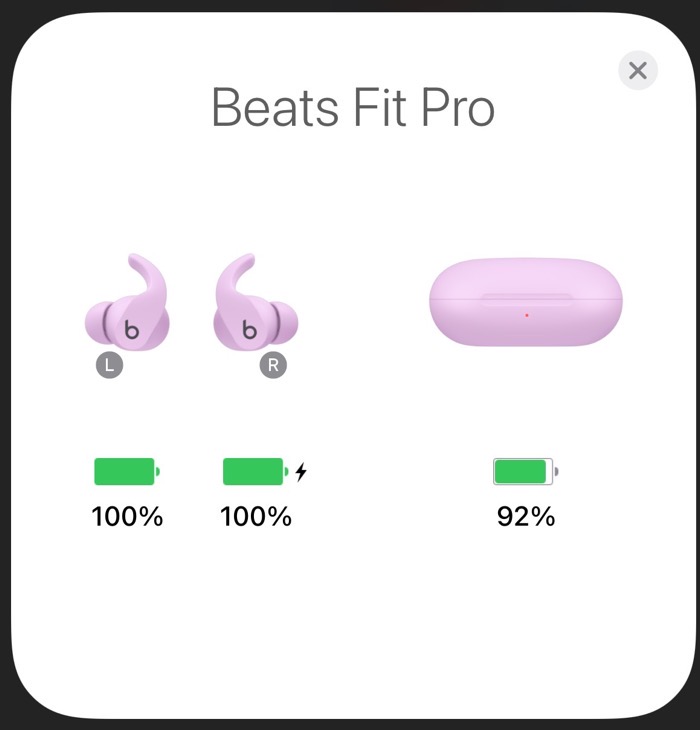 Since Beats are from Apple, they sport the H1 chip just like AirPods, which means you get the smooth connection experience you've come to know and love. Open the case and up from the bottom of the screen on your iPhone pops a graphic of your Beats headphones with the charge status of the case and the earbuds. At least as often as AirPods ever do, which in my experience is about 67% of the time.
At $199 they also cost $50 less than AirPods Pro. Not only that, they come in actual colors. Sure, three of the options are monochromatic with Beats Black, Beats White, and Sage Grey, but they also come in Stone Purple. Take a guess which color I asked Santa to bring me? I can say with authority that the Stone Purple is gorgeous. It's kind of a light lavender and that color ensures that Steve won't steal them from me.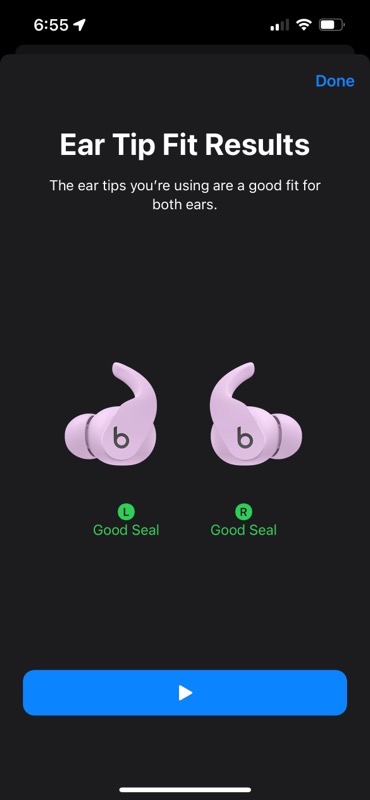 Beats Fit Pro have also have active noise cancellation like the AirPods Pro. With the Beats Fit Pro in your ears, if you open Bluetooth settings and tap the little "i" icon next to the paired headphones, you can do a fit test just like with AirPods Pro.
The fit test plays some audio into your ears and tells you whether you've got a good enough fit to do effective noise cancellation. When I ran the fit test, it suggested I try a different size of ear tips. I have to confess that I hadn't even noticed that there were different ear tip sizes in the box! I put in the smalls and now I have an even better fit and I passed the test.
I think that the Beats may have even more effective noise cancellation, but it may be because they fit so much better in my ears.
The charging case for the Beats Fit Pro is a fair bit larger than the AirPods Pro case, but it still fits easily in my purse. I imagine if women's pants came with pockets, it would fit in them as well. The slightly larger size is a sacrifice I'm willing to make.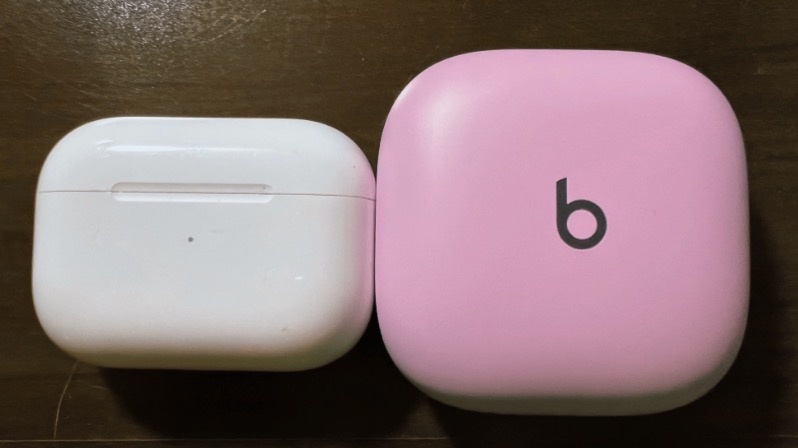 One thing I'll miss a little bit is being able to drop the AirPods Pro case on my MagSafe charger, mostly because it was my only use case for the Apple MagSafe charger. In my experience, I find that iPhones work much better in easel stand MagSafe chargers, so the poor puck version from Apple has been mostly neglected. The sad thing is that I only figured out the AirPods Pro case charged on MagSafe pucks about 2 months ago when I heard it mentioned on the Mac Geek Gab.
The Beats Fit Pro case charge via an included USB-C cable, so it's a modern connector and I guess I can suffer through not having wireless charging.
Steve has been sporting the Beats Powerbeats Pro for a few years and he loves them. They're a bit of a different design than the Fit Pros. The Powerbeats Pros come with hooks that go around the outside of your ear, rather than the inner part of your lobes. He finds they fit him well and stay in better than any he's tried.
I bring up his headphones for a very specific reason. Occasionally we go on walks together and when I interrupt his podcast listening, he reaches up to his Beats and very quickly manages to pause his podcast. I can do it with AirPods but it takes a second to either accurately double-tap on the OG AirPods, or to squeeze in the right place on the AirPods Pro. I've always wondered how he does it so quickly.
When I got the Beats Fit Pro I figured out how he was so quick at it. Turns out with Beats headphones, the whole side of the earbud is a giant button. If you can find your ear, you can find the pause button. It's the simplest method of all headphones I've ever used to pause and play. Also like AirPods, in Bluetooth settings you can change the button behavior for a tap and a long press.
I am absolutely delighted with the Beats Fit Pro. They don't fall out of my ears, I don't have to retrofit something to them to make them stay in, the sound quality and noise cancellation are great, and they're actually less expensive than their sibling AirPods Pro. And they're PURPLE!