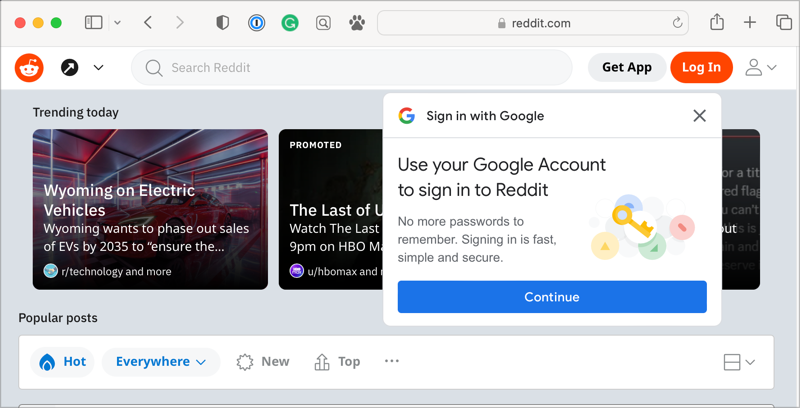 Have you noticed that a whole lot of websites suddenly have an annoying popup from Google asking if you want to use Google to sign into the site? If you haven't seen it, go to reddit.com without signing in and you'll see it. It's GIANT and it says:
Use your Google Account to sign into Reddit
No more passwords to remember. Signing in is fast, simple and secure.
Overlooking their lack of an Oxford comma, it's super irritating to have to keep dismissing this popup.
The good news is that if you have a Google account, there's a setting to opt out of these annoying popups. I think if you're not logged into a Google account you don't get these popups, so I'm hoping those without Google accounts don't get them since they'd have no way to opt-out.
I want to thank Ricky Mondello on Hachyderm.io for posting the solution to this annoyance on Mastodon. Here are the steps he explained in his toot.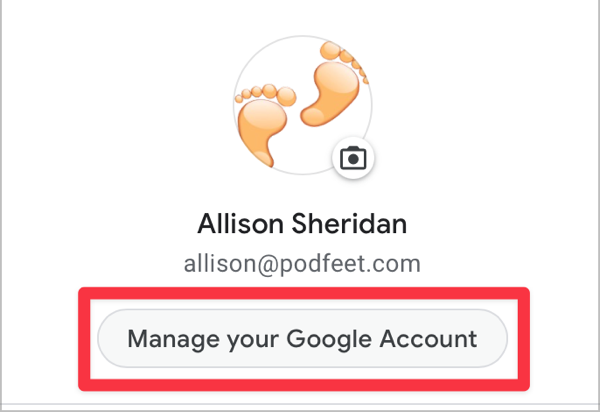 Go to any Google service and log in using your avatar in the upper right. Again click on your avatar in the upper right and click Manage your Google Account.
At this point, you could hunt around in the plethora of settings Google offer, or you could use the search box to jump right to the section we need. I suggest starting a search for simply "sign" and you'll see one option, "Signing in with Google".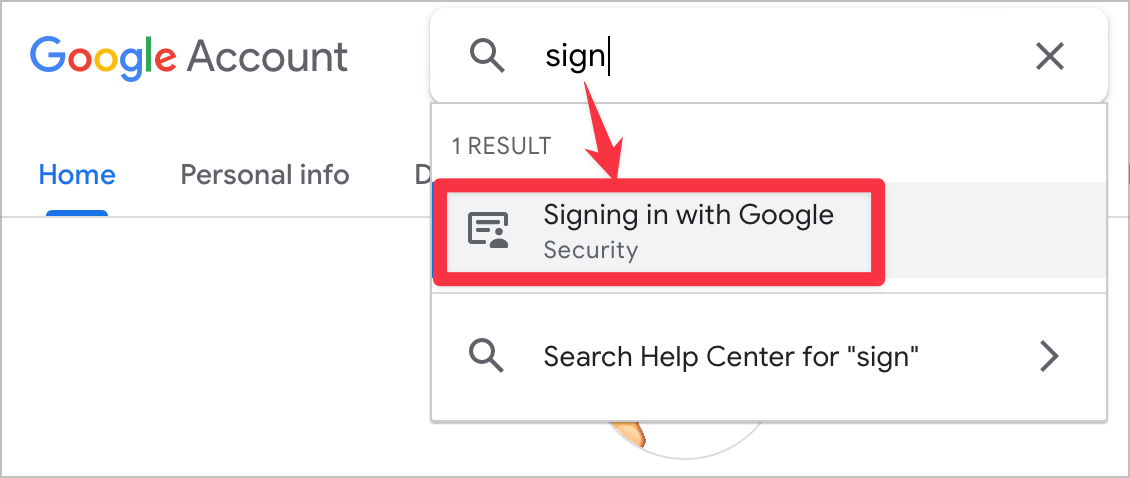 On this page, you'll find a section on Signing in with Google as promised, and then look for "Google Account sign-in prompts" and shut off the toggle.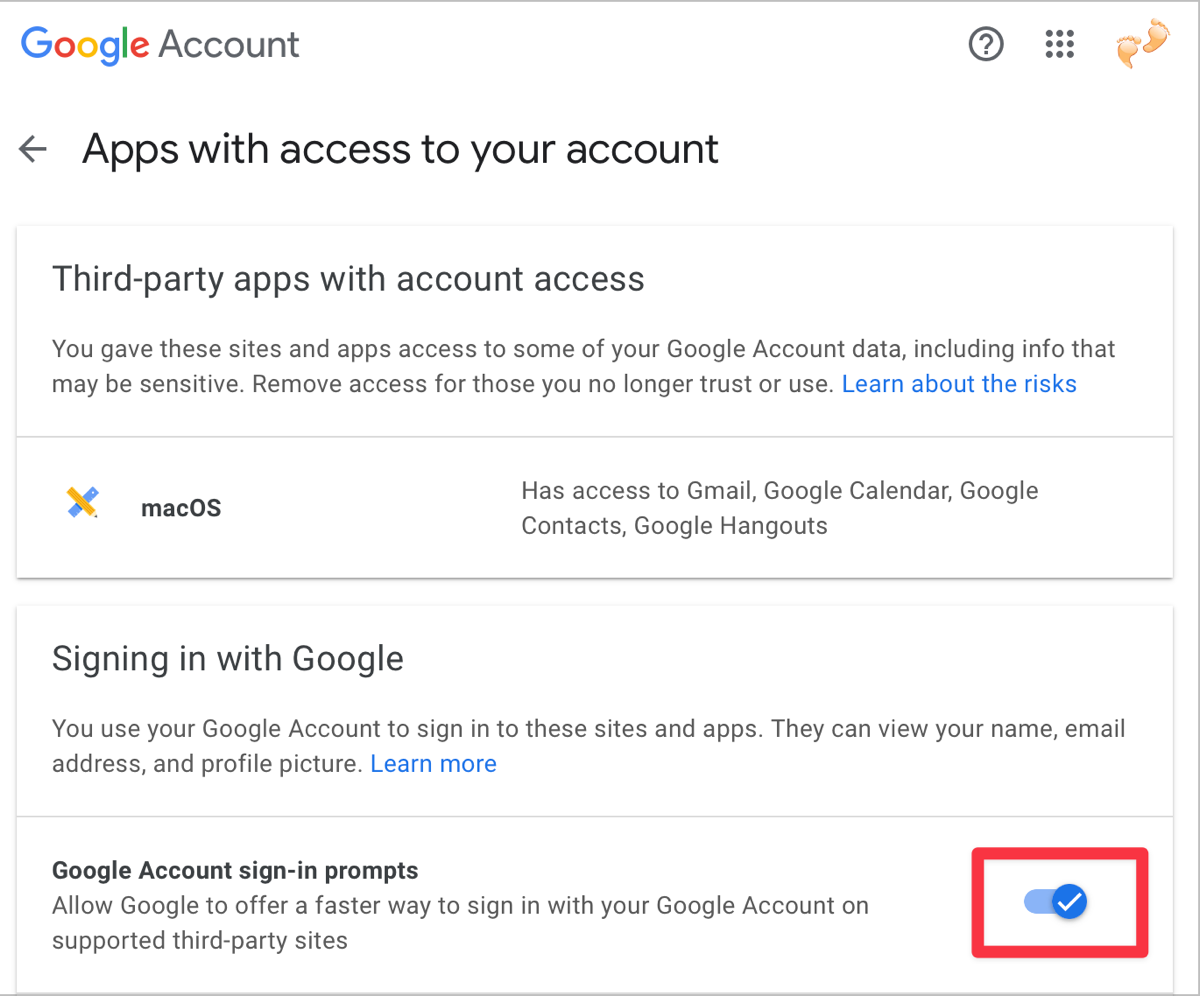 I suppose it's possible you wanted to be notified of the option to sign in with Google, but it's not something I want, and knowing how to toggle it off puts me in the power seat instead of Google. I'm not judging anyone else's decision but I remember wondering whether sign in with Facebook was a good idea. I've been off the platform for over a year now so where would I be if I'd connected some of my accounts to Facebook?
Hope toggling this "feature" off makes you as happy as it does me.
One final tidbit of interest. Ricky Mondello, the gentleman who posted the tip on Mastodon, works at Apple. He's the Software Engineering Manager, "Authentication Experience" team. His resume lists a very interesting line item: "Led cross-functional project to create Passkeys, an easy-to-use and more secure replacement for passwords". He includes a link to the video where he explained passkeys to us during the WWDC Platform State of the Union. So I guess he has thoughts on authentication!
One last bit of irony, I couldn't get the video to play in Safari on my Mac but Firefox played it just fine…