Hi, this is Allison Sheridan of the NosillaCast Apple Podcast, hosted at Podfeet.com, a technology geek podcast with an EVER so slight Apple bias. Today is Sunday, February 26, 2023, and this is show number 929.
Remember how I got laryngitis over the holidays? And then while we were in Antarctica I got another wee cold which took out my voice yet again. This past week we went to Disneyland to celebrate the lovely Siena's upcoming 3 year birthday (since she's free until she's 3). On Wednesday night I was thinking how my voice was finally not gravelly for the first time in 2 months. On Thursday lost my voice again.
I had a nice, meaty topic I was going to tell you about myself, but I think you might appreciate the story next week when I'm expecting to have my full voice back.
The good news is that last week, I recorded a lovely chat with Ed Tobias (aka Mr. Ed in the live chat room) about some geeky stuff he's been doing. And to help me through the chaos of these last couple of months, Bart recorded a fabulous segment about macOS Spaces. I think you'll really like both segments. They're both pretty long so there will just be these two segments. That means you won't have to listen to much of my voice even though it is mending again.
I'm excited to tell you that I got to be the guest on The Automators Podcast #122 with David Sparks and Rosemary Orchard. They asked me lots of great questions about what I use to automate life on my Mac. My favorite part was when they asked me what my favorite tools were to use for automation – I had a great answer to it. Check out this episode at relay.fm/automators.
Articles
Before we talk to Ed, I have to give a disclaimer. The subject of our conversation is how he used Better Touch Tool to do some automation. Before we started recording, I told him I could have sworn someone had very recently talked about Better Touch Tool on the show. We wracked our brains trying to remember who it was and what they'd done with it.
I even searched podfeet.com, and as you'll hear in the recording, found mention of Better Touch Tool from 2009.
I'm betting that 90% of you are hollering into your phones that it was Allister Jenks who talked about how he's using Better Touch Tool to control his Stream Deck just one month ago! I've confessed many times that I don't even remember what I talked about even a week ago, so this is on brand for me. I went back to listen to Allister's piece on Better Touch Tool and how he is using it to control his Stream Deck and I do remember it now. I blame too many penguins and White Russians and breakfast croissants for not remembering who it was.
With that preamble, I still think it's a fun conversation with Ed on what he's been doing with Better Touch Tool and after relistening to Allister, I'm even more excited to jump in and learn the tool. Ed talks about the price of Better Touch Tool, which is $22 for a lifetime license, or $10 for 2 years of updates, but it's also available with a Setapp subscription. With that long preamble, let's listen to Ed and my conversation about what he's been doing.
Ed on Better Touch Tool to Emulate a Stream Deck (no blog post)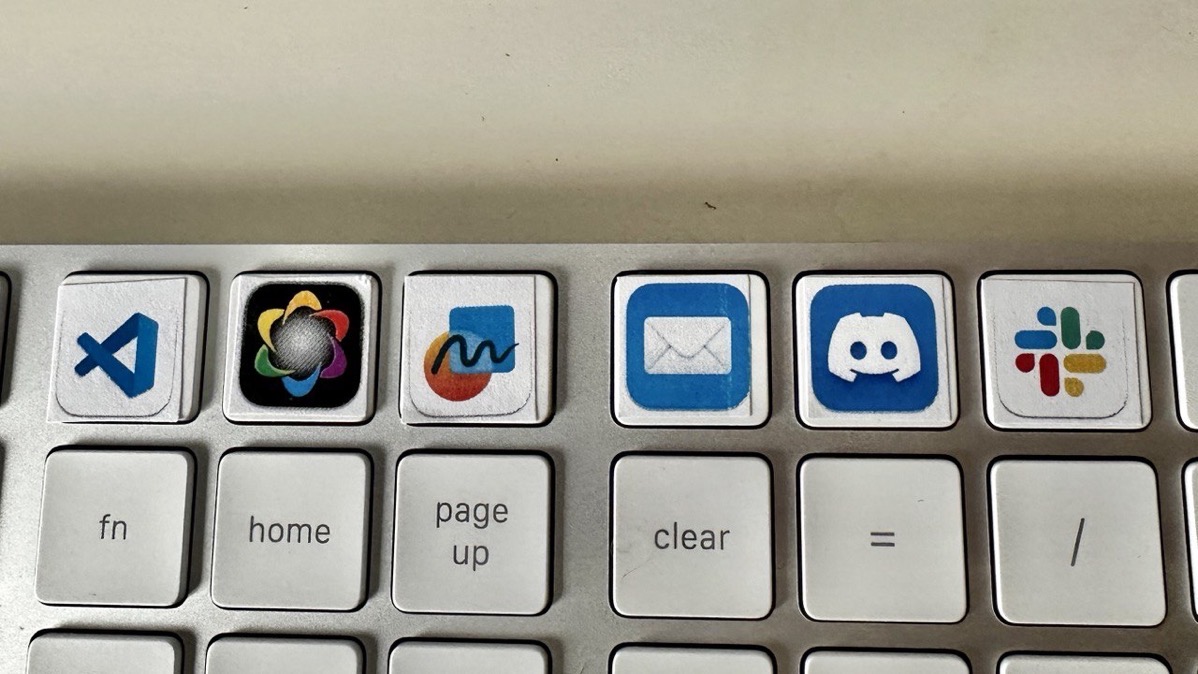 If you're finding value in what you learn here while listening to the NosillaCast, Chit Chat Across the Pond, Programming By Stealth, or by reading the blog posts, please consider expressing your appreciation by going to podfeet.com/patreon to support the shows.
I loved this explanation of spaces from Bart. I really wish I had heard this years ago when I first gave spaces a good college try because it makes a lot more sense now. I totally did not understand that you only put windows not apps in different spaces. I would have put every one of the toggles Bart mentions into the opposite setting from him, but now I understand that the controls are there!
By the way, you don't have to choose – you can have Stage Manager with spaces, and each space gets different piles of apps. Thanks so much Bart for such a great review.
That's going to wind this up for this week. Did you know you can email me at [email protected] any time you like? If you have a question or a suggestion just send it on over. You can follow me on Mastodon at @[email protected]. Remember, everything good starts with podfeet.com. If you want to join the conversation, you can join our Slack community at podfeet.com/slack where you can talk to me and all of the other lovely NosillaCastaways. You can support the show at podfeet.com/patreon or with a one-time donation at podfeet.com/paypal.  And if you want to join in the fun of the live show, head on over to podfeet.com/live on Sunday nights at 5pm Pacific Time and join the friendly and enthusiastic NosillaCastaways.   Thanks for listening, and stay subscribed.