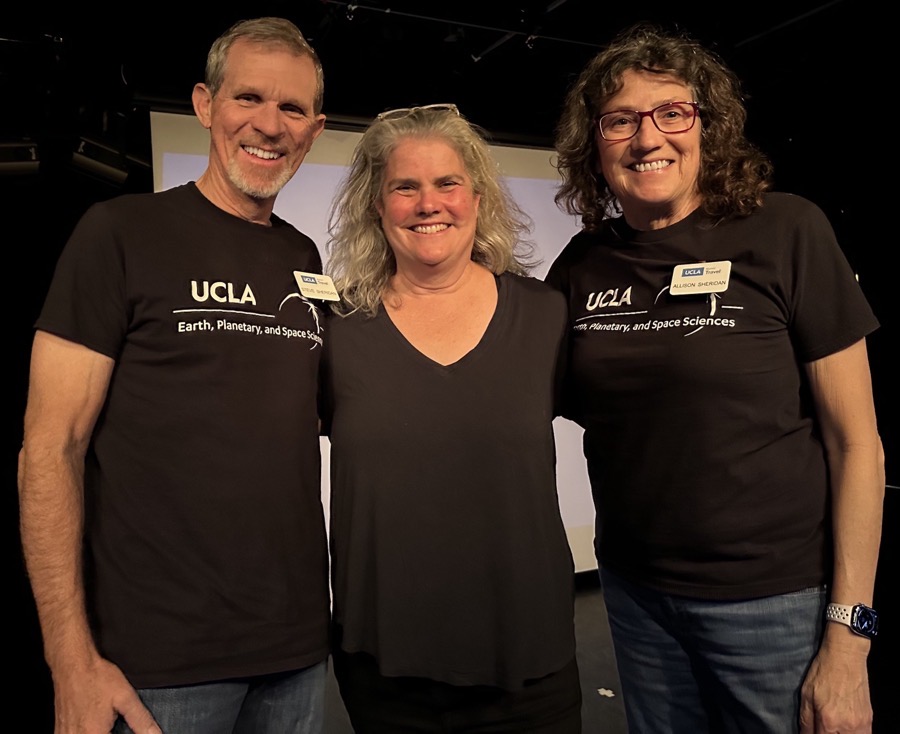 Have you always figured that astrophysics was a subject beyond your grasp? In this week's Chit Chat Across the Pond, Nobel Prize-winning Dr. Andrea Ghez from UCLA joins me to explain how she and her team proved there is a supermassive black hole at the center of our galaxy and she does it in human friendly terms! In 2020 she became only the fourth woman in history to win the Nobel Prize in Physics.
Steve and I were lucky enough to become friends with Andrea on our circumnavigation around Iceland and also on our trip to Antarctica. To be perfectly honest, we signed up for Antarctica because we knew Andrea was going to be lecturing.
Since this was such a momentous interview, we have audio and video of the interview with Dr. Ghez. Many thanks to Steve for putting the video together.
If you'd like to learn more about Andrea and her team's work, and to see photos and video animations of their discoveries, follow the link to the UCLA Galactic Center Group.
Using a Screen Reader? click here
Read an unedited, auto-generated transcript: CCATP_2023_06_22
Questions I asked Andrea:
What's the difference between an astronomer and an astrophysicist?
Your field is observational astrophysics – what's the distinction between an experimental physicist, a theoretical physicist, and an observational physicist?
You were awarded the Nobel for providing evidence of a supermassive black hole at the center of our galaxy. Our audience is pretty nerdy, but can you start by explaining what a black hole is, and what makes one supermassive?
Was there a theory that we had a supermassive black hole of some size at the center of our galaxy before you started your work to prove it true?
But you were told this couldn't be done, correct?
So light can't escape a black hole, supermassive or not. I believe no electromagnetic energy can escape either. So how were you able to observe the existence of this theorized supermassive black hole?
As a mechanical engineer, one of my favorite parts of the technology is how deformable mirrors actually compensate for atmospheric disturbance in tandem with sodium lasers. Can you explain why this was necessary?
When you finally got the data observing SO-2 with its speedy 16-year orbit, you made other discoveries that were entirely opposite to what you expected. How did you feel when you realized that we're probably wrong about a lot of what we thought?
Steve asked me to ask you a question that might require a lot more background than we have time to cover, but he wanted to know whether any of your observations advanced our understanding of Dark Matter?
Even though you're a Nobel Laureate, do I remember correctly that you still teach undergraduate astronomy? Why?
After you found out you won the Nobel prize – you got a call from another woman – can you tell us about that call?