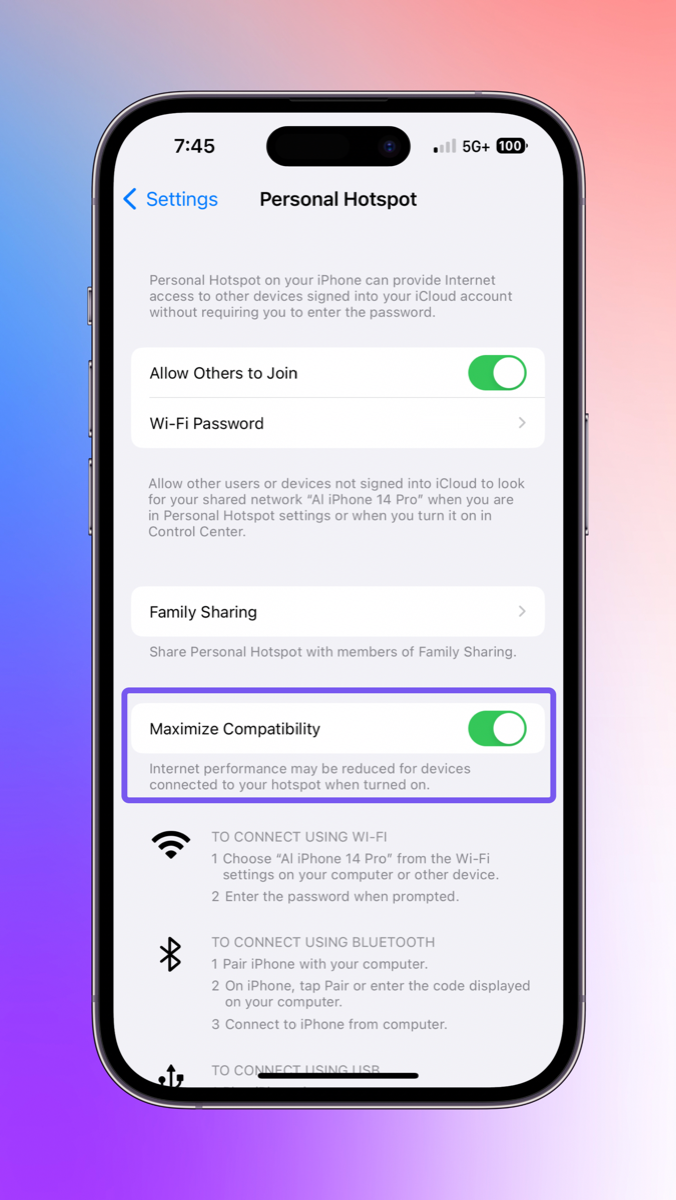 On the plane out to Chicago for Macstock, I finished the book I was reading on my Kindle. One of my favorite things about reading on a Kindle is that I can easily buy another book and keep on reading. I don't have to wait until I can find a bookstore, or drag along several heavy, made-of-wood books.
When I got to my hotel, I used my Mac to buy another book from Amazon and sent it to my Kindle. I turned on the Kindle, and went to WiFi settings, but realized I wouldn't be able to connect to the hotel WiFi. Connecting to WiFi had the typical interstitial popup page where you have to enter your hotel room number and your name. The Kindle does have an "experimental browser" that's been experimental for about 10 years now, but connecting to the hotel WiFi didn't make the popup happen.
No worries. Books are just mostly text files so they're wee tiny, which means even the worst cell phone signal over tethering would be good enough to download my book. My iPhone's hotspot was enabled, but when I opened up the WiFi section of my Kindle, my iPhone wasn't visible in the list of available hotspots.
I tried rebooting the Kindle, turning off the hotspot on my phone, and on again, but nothing would make my iPhone's hotspot appear.
There's a solution to the problem and that's our Tiny Tip for today. In Settings > Personal Hotspot, you'll see a toggle called "Maximize Compatibility". If you toggle it on, the Kindle can immediately see the WiFi created by your iPhone. As soon as I connected, I was able to download my book in short order.
Underneath the Maximize Compatibility toggle it says "Internet performance may be reduced for devices connected to your hotspot when turned on." That's nice, but I got curious about what it was actually doing under the hood. I know Apple doesn't want us to worry our pretty little heads about such things, but I like to understand things.
I had a theory about what this toggle might be doing, but I wanted to confirm my theory. I looked for an Apple support article explaining it, and while they did explain when to use it, the support article didn't say what it actually does. I kept digging and I eventually found a tutorial by Apple that says:
"Personal Hotspot uses a 5 GHz connection by default. On iPhone 12 or later, you can turn on Maximize Compatibility for Personal Hotspot to use a 2.4 GHz connection. "
That confirmed my theory. I was pleased to be right, pleased to find the answer in writing from Apple, but I was glad I found this for another reason. I had stumbled across the Apple Device Support Tutorials at it-training.apple.com/…. If you're an Apple Certified Support Professional, you already know about these tutorials, but I sure didn't know they existed.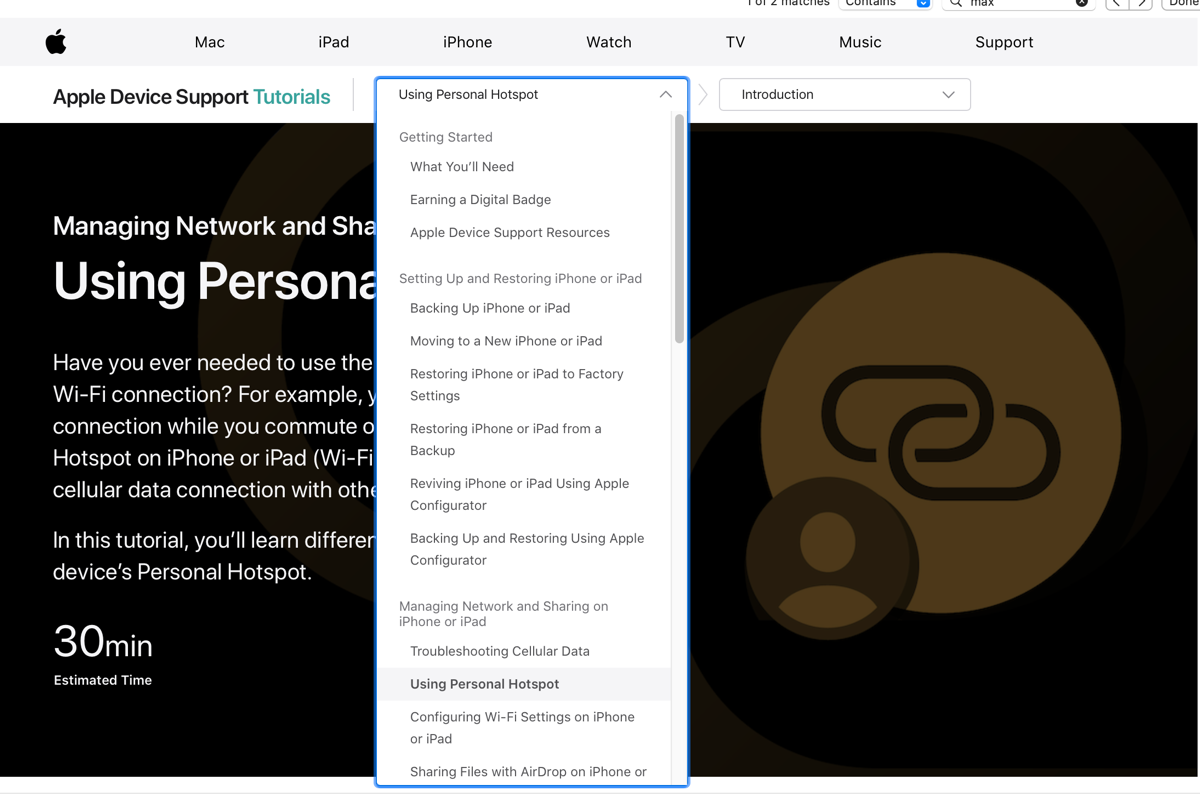 While this series of tutorials is designed to prepare people for the Apple Certified Support Professional test, the tutorials are available to all of us for free!
The tutorials assume you know your way around Apple devices, so they get you that deeper knowledge you may have been seeking about how things work. I guess that's two Tiny Tips in one!