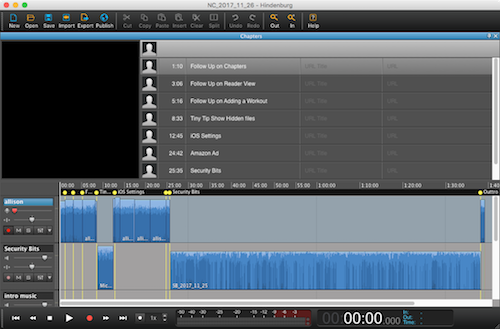 We're entering chapter 3 of my quest to provide chapter markers in the podcast. The original request was from Joe LaGreca but since I've started talking about it on the show, people have been coming out of the woodwork saying, "Yes, please!"
I have been working my little fingers and brain to the bone on this and I've figured out a really geeky solution. But first, let's walk through what doesn't work.
To review, I record the show in Hindenburg Journalist. I stop recording when I end each topic anyway, so it's super easy to hit ⌘-control-enter to add a chapter and then type in the subject. The problem is that Hindenburg isn't embedding those chapters on export. The dev and I have gone back and forth a few times and they seem to be saying that the chapters should be maintained, but they're definitely not in the file.
Continue reading "I Have Made Fire – I Coded in Perl with Regex!"