Bart and I have talked a lot in his Security Bits segment on the NosillaCast about the problems with security on Android. It's not that Google hasn't produced a good operating system, and it's not that they don't patch security holes when they find them. The biggest problem with Android is the stronghold that the phone manufacturers and the cell carriers have over the operating system.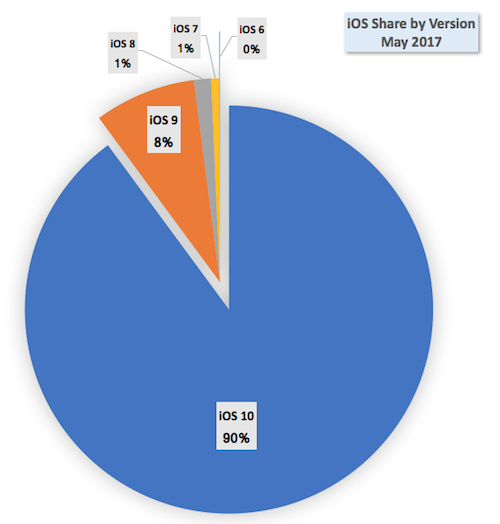 If you buy an Android phone from a cell carrier, It will usually have the latest and greatest version of Android. But once a new version comes out, it might be greatly delayed in delivery to you, or the carrier may never let you have it at all. That's a problem, but a worse problem is that the cell carriers may or may not push security updates to you.
From the data, it would be logical to surmise that the cell carriers want you to upgrade to a new phone and this is a way of nudging you along. But the important thing is not their motivations but rather the affect of these actions.
Without assigning root cause, we can simply look at the data. In the show notes, I've put two pie charts that I created using data from independent sources. First, let's look at iOS. iOS 10 came out in September of 2016. As of this month, May of 2017, 89.8% of iOS devices are running iOS 10. That means that just around 10% are not (Source: data.apteligent.com/…). Continue reading "Google Loses Interest in Phones It's Still Selling"