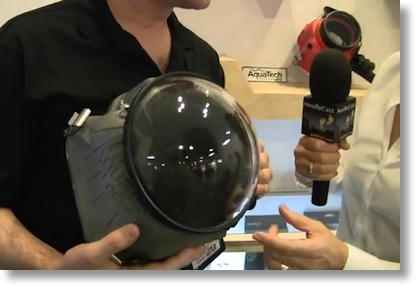 My video tutorial about Affinity Photo (part 1) is up on ScreenCasts Online at screencastsonline.com/…. Two interviews from Photon LA: Olympus PEN-F Camera and 300mm Prime Lens, and Kenko-Tokina with their SLIK Monopod and AquaTech Camera Housing. After some time with it, I have to admit that two-factor authentication isn't actually that bad. And Bart Busschots is back with Security Bits as well.

mp3 download

Hi this is Allison Sheridan of the NosillaCast Mac Podcast, hosted at Podfeet.com, a technology geek podcast with an EVER so slight Macintosh bias. Today is Sunday June 12, 2016 and this is show number 579.
Chit Chat Across the Pond
This week on Chit Chat Across the Pond Bart and I had a blast doing Programming By Stealth. Last week I asked him if maybe we could have homework because we weren't getting any practice. He gave us an assignment and I was delighted that I got my program working almost like I wanted it to work. He had some suggestions for improvement but allowed me to declare victory. I wish we'd had homework all along, but I bet there are those listening who think I'm teacher's pet for asking!
Bart added some huge enhancements to his tutorials. First he added a Series Index toe each tutorial page. This allows you to jump back and forth between lessons when you need to review some material. He did this using a Plugin for WordPress called Organize Series. He spent some time styling it in CSS so it looks good on his site. The second thing he did was create a cheat sheet so instead of having to read back through all of the tutorials you can see the syntax for different things in order by the episode in which he explains them.
This week he explained how JavaScript Callbacks work, introduced the idea of anonymous functions which oddly made perfect sense. I'm sure Bart finds it wildly entertaining trying to figure out when I'll get hopelessly lost and when I'll be just fine with a topic.
Affinity Photo on SCO
If you've been thinking about trying Affinity Photo, part 1 of my video tutorial is up on ScreenCasts Online. I'm really proud of this one, it walks you through how each of the extensions for Apple Photos work. The next one will be the full Affinity Photo.
There's a free 14 day trial for ScreenCasts Online so go check it out!
Amazon Affiliate Links
I wanted to take a quick moment to remind you that when you go shopping at Amazon, if you'd stop by podfeet.com first, and just click on the Amazon image, a small percentage of what you spend will go to help fund the show. As you know I don't have advertising right now (I'm kind of picky about who I will endorse) so the show is entirely funded by your use of the Amazon Affiliate Links. When Maryanne was here we were looking at some of the purchases made (we can't see who buys what) and she noticed that the single biggest percentage comes from home and garden stuff. Buying a barbecue? or a nice cover? or some fertilizer? Start with the podfeet Amazon Affiliate Links and you'll really be helping the show.
And don't forget that Father's Day is next weekend, so do your holiday shopping now through Amazon!
Blog Posts
Security Bits
Important Security Updates
Important Security News
Notable Breaches
Suggested Reading
That's going to wind this up for this week. Don't forget to send in your Dumb Questions, comments and suggestions by emailing me at [email protected], follow me on twitter @podfeet. Check out the NosillaCast Google Plus Community and our Facebook group at podfeet.com/facebook. If you want to join in the fun of the live show, head on over to podfeet.com/live on Sunday nights at 5pm Pacific Time and join the friendly and enthusiastic NosillaCastaways. Thanks for listening, and stay subscribed.