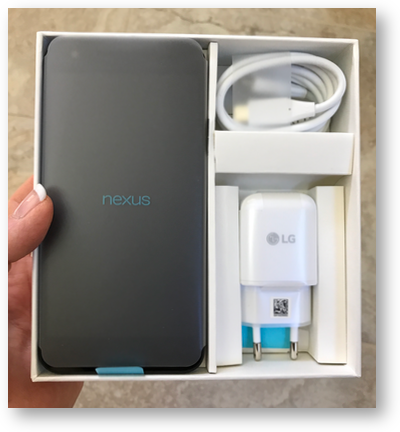 When Steve and I planned our great adventure to South America, we knew we needed a data plan for our phones. We decided to use Project Fi from Google for $10/GB. I've written up the experience in a couple of blog posts and talked about it on the show ( podfeet.com/…. Project Fi gave us inexpensive and fast Internet access on our trip, but I had to buy an Android phone in order to initialize our Project Fi SIM cards. For most people that would be kind of a drag, but it gave me an excuse to play with my first Android phone. I bought a Google Nexus 7 tablet many years ago but haven't played with Android since.
The phone I chose to buy was the lowest cost model you could get and still use it to set up Google's Project Fi. I bought an unlocked, European LG Nexus 5X. I paid $300 for it on Amazon directly from LG.
If you've been reading or listening for any length of time, you know I have an EVER so slight Apple bias. For that reason, you should not take my review of this phone as a definitive and unbiased review. But I have a spoiler for you, I kinda like this phone!
Continue reading "Android Nexus 5X Review by a Die Hard Apple Fan"