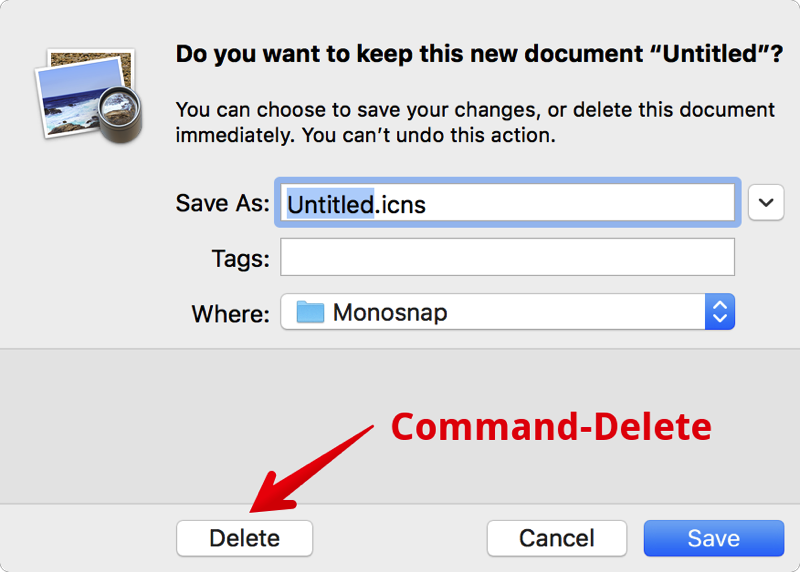 If you're a keyboard junkie, it bet it drives you nuts that when you try to close a window in which you don't want to save the file, you have to drag your cursor all the way up to the save window to hit the delete button. You can save with the Enter key, but what if you don't want to save?
When the save window comes up, hit ⌘-Delete on your keyboard and you will successfully delete the unsaved file!
Maybe you knew this one already but it's new to me, and it makes me unbelievable happy.