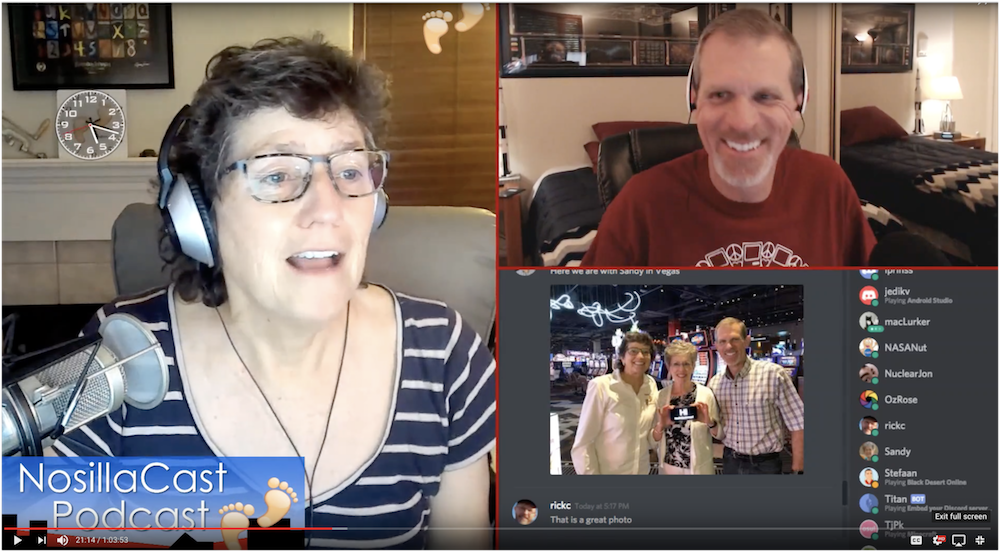 Last week we had breakfast with Oliver and Achim Breidenbach from Boinx Software. They'd told me ages ago about their product called mimoLive which is a video switching application but I didn't really think I needed it. Oliver suggested they make a house call to set it up and show us how it worked. Well, who am I to refuse tech support from the CEO of the company?
But first, the problem(s) to be solved, right?
Steve and I have been doing the Live NosillaCast for quite a long time now but there are some things we've long talked about improving. One of the biggest things is that we'd like to shift more of the production from me to Steve. I swear it's not just me who wants that!
Continue reading "Software Video Switching with mimoLive on NosillaCast Live"