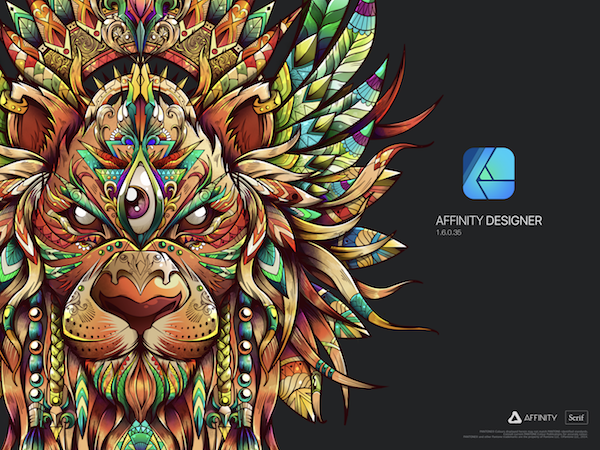 You know I'm a huge fan of Affinity Photo, the Photoshop replacement for the Mac (and Windows) and iOS. In December 2016, Allister Jenks came on Chit Chat Across the Pond to tell us about Affinity Designer for the Mac, which is their vector-design program for the Mac and Windows. Think Adobe Illustrator except much less expensive and no subscription.
I haven't talked about it too much because I'm not good enough at doing vector design to teach anyone else about it.
The other thing that was holding me back was that it wasn't available for the iPad, which is the most natural place to draw, especially with Apple Pencil. My excuses are starting to dry up, because this week the fine folks at Serif, who make the Affinity products, came out with Affinity Designer for iPad. (Link to Affinity Designer for iPad in the App Store.)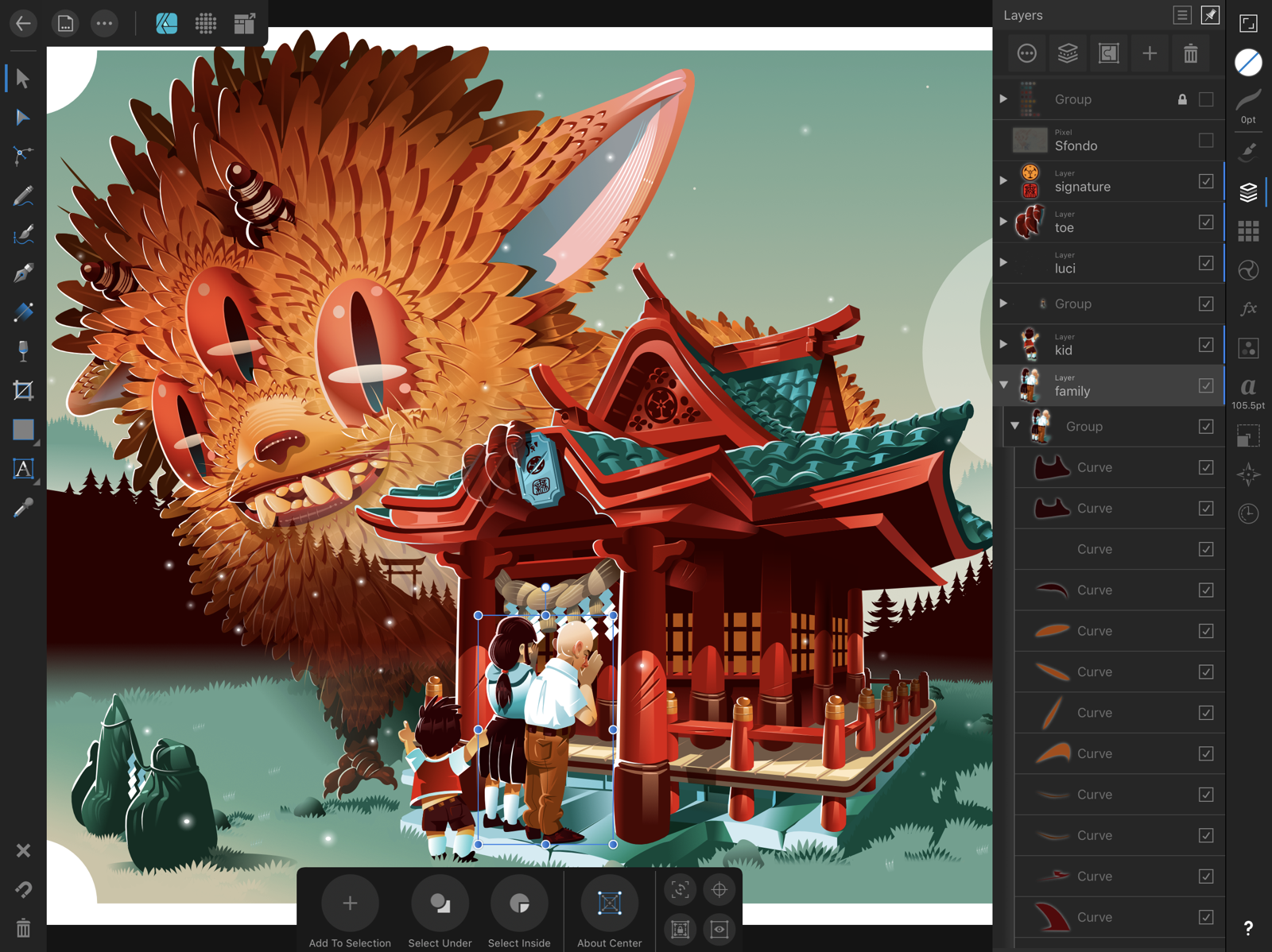 The list price for Affinity Designer for iPad is $20 but it's 30% off for the launch. This is an amazing steal for such a phenomenally capable program. If you have any doubts about how capable it is, I put a screenshot of one of the sample drawings into the shownotes with one of the layers opened up so you'd believe me!
I don't take back my recommendation for Vectornator Pro for free for iPad, it's really quite good. If you need to draw a logo from time to time, or just want to learn what all the fuss is about with vector graphics, there's no penalty to trying Vectornator Pro.
But if you're serious about graphic design or want a tool that's got tons of amazing video tutorials available and $14 isn't a big impact on your wallet, go give Affinity Designer for iPad a try.
You may also have heard this week that Adobe Photoshop is coming to iPad. While that sounds exciting, it's only a rumor at this point, albeit from Mark Gurman at Bloomberg who is a pretty reliable source. The other reason to stay calm is that the announcement is expected in October with the app "slated to hit the market in 2019." No more detail on when than that, so let's not hold our breath.
In the meantime, stay productive with Affinity Photo. I just noticed that the Mac and Windows version is 30% off so only $35 right now!
And since we're talking futures, Serif has announced that their Affinity Publisher product will be coming out in October so that's even more to look forward to.