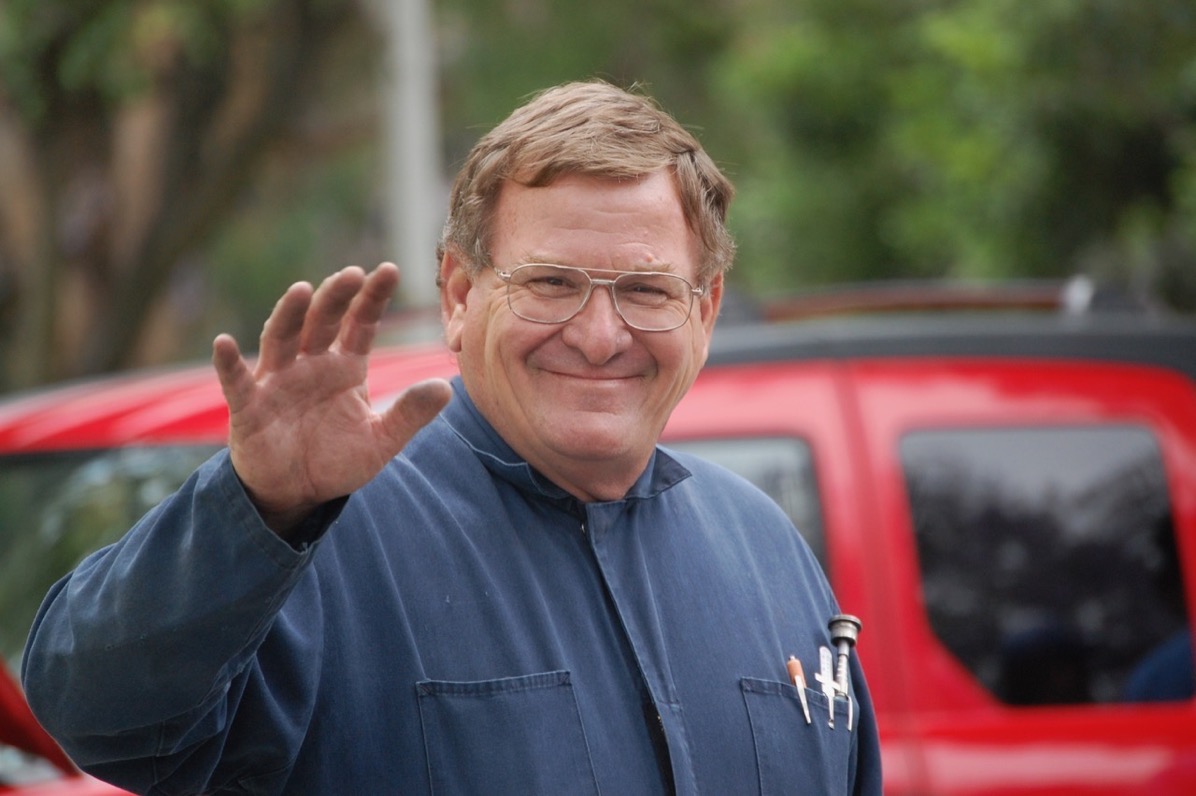 It is with great sadness that I tell you that NosillaCastaway Honda Bob passed away this week, after graft vs. host disease destroyed his body following a bone-marrow transplant a few years ago. Steve and I are devastated at this loss. I wanted to walk you down memory lane of who Bob was and why he was special to the NosillaCastaway community.
In 1978 I bought my first car. It was a little yellow 1976 Honda Civic. Shortly after I got the car, I met a young man who called himself Honda Bob. He was a mechanic who did the unthinkable; he came to you instead of you going to him. He called it Honda Bob's Mobile Service.
Over the next 40-ish years, Steve and I only bought Hondas and Acuras because we knew we'd never find another mechanic of Bob's talents. It wasn't just that Bob was incredibly good at the repair and maintenance of our cars. It wasn't that he did the work for a very fair price. It wasn't because he came to us (but that was a HUGE part). It wasn't because he cleaned up after himself.
It was because Bob was an extraordinary person. Instead of trying to make people think he was a wizard with secret knowledge, he loved to explain what he was doing and why. He loved to teach what he knew. He told great stories. He told bad jokes, like the one how he'd tell you that your car needed a new chrome muffler bearing. One of his favorite things to do was to pretend he was relieving himself from behind the raised hood as he drained the radiator fluid into a pan.
Bob became a friend as he watched our children grow up, teased our cats with a pointer, and played catch with our dog. Sometimes he would stop by just to geek out about his latest tech gadget.
It was his love of tech that brought him into the NosillaCastaway fold. He started by doing a couple of reviews for the show. His last was a review of Apple's iPhone battery case.
One day we hatched the idea of him buying advertising on the podcast. Now let's be clear, an international podcast is a pretty dumb place to advertise for a mobile service with a 60-mile radius! He paid me the grand sum of $5 per ad to talk about our latest car adventures together.
This turned into Honda Bob becoming a household term on the podcast. Here's one of my favorite examples of how he tickled the NosillaCastaways.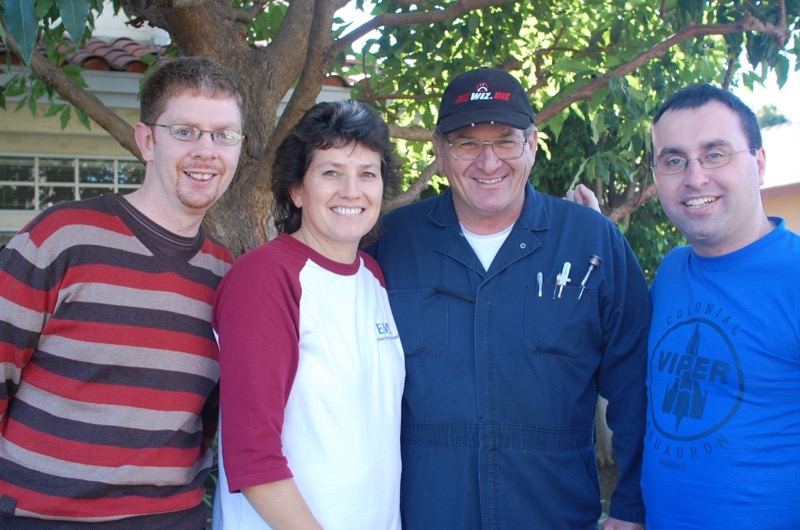 One day, listeners Justin Byrne and David Shortle who live in Ireland happened to be visiting my area for a few days. I didn't know them but agreed to meet them for coffee. We had a great time chatting, but then I explained that I had to get going because Honda Bob was coming over. Justin said, "Honda Bob? Oh my gosh, I'd love to meet him!"
What could I do but let them come over? They got on famously with Bob and were chattering away about how awesome his service was, so I kiddingly said, "Maybe you should do the ad for Honda Bob this week!" Justin readily agreed and it was awesome.
From then several people made ads, but the coup de grâce was when Knightwise from Belgium did an ad for Honda Bob as a Klingon Commander. He declared that Honda Bob was not just internationally known, he was intergalactically known! Turns out Bob was a Star Trek fan so this thrilled him beyond belief! Bob downloaded and saved all of the ads we recorded but I know that this one was his absolute favorite.
I thought you might like to hear it for yourself: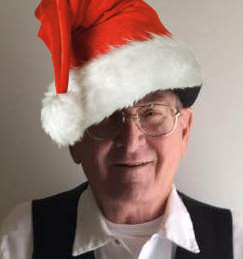 Bob was also cemented into the NosillaCast culture when Steve edited the famous "Night Before Christmas" poem to turn Saint Nick into Honda Bob. Steve does a dramatic reading of this epic poem every year near Christmas: the-night-before-christmas/
A couple weeks ago, Bob knew that the end was near and called us to tell us if we wanted to visit him it was probably our last chance. Here's the funny part, we had a great time talking to him! I told him, "You still sound like Bob." He replied, "I thought I looked like shit." I responded with, "Oh yes, you do look like shit, but you sound great!"
Our daughter-in-law has a funny noise coming from her car and she wanted Bob to diagnose so she sent a very silly Memoji imitating the noise for him to diagnose. Nikki's awesome imitation of the sound:
After listening to it, Bob said it was probably one of the exhaust covers rubbing against another making that squeak – just from her imitation! He told bad jokes, he gave me a hard time and made fun of me, and he explained how current transmissions have multiple clutches and that some German cars have as many as 15! Then he gave us five 500GB SSDs he'd been using, figuring we'd enjoy that. I know it's weird to say we had fun with him on that last day but we truly did.
Before we left, he hugged us and told us that we had been a blessing to him. I'm afraid he got that backward.
I mentioned earlier how much Bob loved to teach. Bob worked with my buddy Niraj to create a valuable resource to the community on his website at hdabob.com. He's written up detailed explanations about how things work, from the ignition system to the electrical system to the brake system to the fuel system and more. He also wrote up what he calls "Interesting Travel Stories".
The best story is about how he was inspected by the Bureau of Consumer Affairs. They came to see him because they didn't believe that a mechanic could be in business for 25 years without a single complaint! His telling of the story is excellent.
I was worried when I knew he was going to pass away that his body of work would disappear when the website would be shut down. So as a gift to him and to all of you, I copied all of it and put it into an ebook for everyone to download for free. If your device can read the ePub format (all Apple products will open this in Apple Books) I've got a version for you. If you've got a device that can't read ePub such as a Kindle, I've got one of those too. I'll leave it as an exercise for the student to figure out how to get it to your device.
With that, I'll close out this story of a good friend whom we were blessed to know. Knightwise gave me the correct Klingon sign off for Honda Bob, and the emphasis with which it must be said:
"Qapla' in Sto-Vo-Kor" or in English, "Success in the afterlife for the honored dead, where all true warriors go after they die to fight an eternal battle".