Back at CES in January this year, Nite Ize gave me a product I never talked about on the NosillaCast. It wasn't because there was something wrong with it, it was that I didn't have a need for it, until now.
You may recall hearing me talk about Nite Ize often before – they make the amazing Gear Ties. These little rubber-coated metal twist ties are simply the best cable management method I've ever found.

I also told you that I wear the Nite Ize Taglits to light myself up when I walk Tesla at night, and I use the Nite Ize Radiant 300 Rechargeable Lantern when I'm hunting under my desk trying to figure out which cable is which.
But at CES they gave me two supposedly water tight containers to test out. Now here's the problem: we don't have much water around here other than the ocean. We don't have lakes or rivers and it pretty much stopped raining about 10 years ago.
On one of my many vacations this summer, we went back to Michigan to visit my relatives, and one of my goals was to go down a river in a kayak with my cousin Dori. We made that dream come true. Dori and her husband Mike took us down the Thornapple river and it was as spectacular as I'd hoped. The Thornapple flows at a nice little pace, and we simply floated for four and a half hours. I think I may have burned a calorie that day.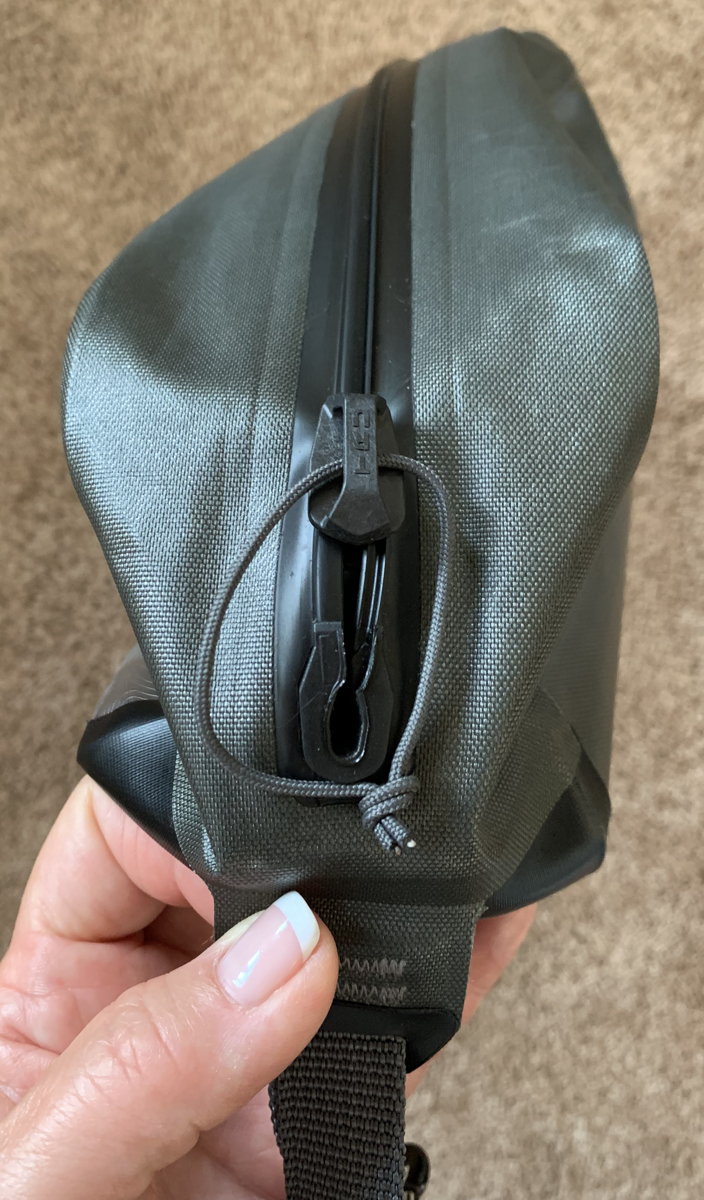 If you haven't been in a kayak, you may not realize that you sorta sit in the water when you're in them. Everything in the kayak gets wet, even on a calm river like the Thornapple. I figured this was a great chance to text out the RunOff waterproof containers Nite Ize sent me.
The first one is technically a Waterproof Toiletry Bag (think shaving-kit size) and the second is a Waterproof Wallet.
Both of these containers have a patented closing technology that Nite Ize calls TRU ZIP. TRU ZIP is a toothless zipper made of molded rubber. That sounds boring and you're probably thinking you've seen that on a Ziplock bag for your sandwich, but there's a wee bit more to it than that. This zipper is super strong and thick and the magic appears to be in what they call the "overmolded garage". While mold in the garage doesn't sound like a good thing, this is actually a locking end stop where you can really feel the zipper pull get anchored to fully seal the container.
For this adventure, I figured I'd pack everything I cared about in the toiletry bag because it could hold my phone and my wallet. But having fallen for "waterproof" before, I ran a test before we left on the trip. I opened the bag, put a tissue inside, and zipped it shut, all the way to the end stop. By the way, you do have to really pull hard to get it to go into that end stop – there's no doubt when you've done it right and when you haven't yet pulled it fully closed.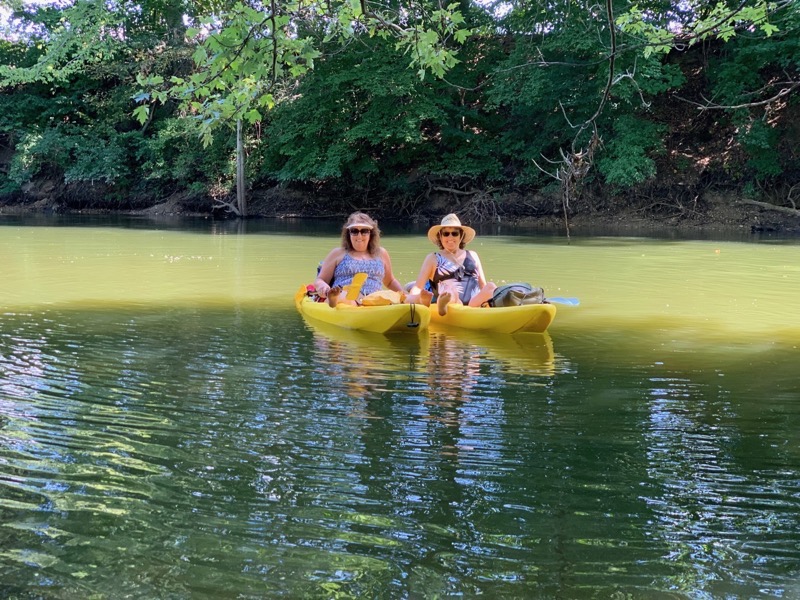 I put the bag in a sink full of water and it floated because it had a lot of air trapped in it. That's a benefit right there. I shoved it under water, wrenched it around, and made sure the zipper was bent at all kinds of angles. When I pulled it out and opened the zipper, the tissue was dry as a stone.
On the kayak the RunOff waterproof bag worked like a champ. With strong, built-in attachment points I was able to use a carabiner to hook the bag to the kayak and while it flopped around with my paddling and got drenched, everything in the bag was completely dry when we got back.
While my tests were clearly scientific, NiteIze also says that their RunOff cases are waterproof to IP67 standards, which is a meter deep for half an hour. They also explain that waterproof also means dust and sand proof.
The RunOff Toiletry bag at $40 is pretty big for the job, and the wallet is actually quite small at $25. I think the sweet spot might be the RunOff Waterproof Pocket for $30 which is 6.5 x 5.2″.
The price might sound high but if you think about the valuables you can protect from the elements, knowing they would be secure in a RunOff Waterproof case from NiteIze could be worth it.