This is Sandy Foster again with a little tip. I'm sure I'm not the only person who has forgotten to start a workout on the Apple Watch or the iPhone; it's important to be able to add it afterwards, of course, and some time ago, I shared a tip for doing just that. In iOS 13, the process has changed — I think it's not nearly as straightforward as before, but no one asked my opinion, so here goes the updated method. Please don't ask me how I happened to need this information.

To add a forgotten workout, open the Health app on your iPhone. At the bottom of the screen, tap the Browse tab and then the Activity box. Now scroll down and tap Workouts. At the top of the new screen, tap "Add Data" — now you can input your type of activity and the starting and stopping times. Just be careful, as the scroll boxes for those times can be a little finicky and decide to change all on their own. Now tap the Add button, and you're done.
How do I know that the scroll boxes can be a bit finicky? Ummm … don't ask. But, just in case you run into that problem and accidentally save a wrong time or date, there's a way to fix that, too.
In the Health app, tap the Summary tab at the bottom of the page. Now tap Workouts and scroll way down on the resulting page until you see Show All Data.This takes you to the All Recorded Data page, where you can simply swipe left to delete the wrong workout before going through the above steps to re-create it from scratch. Unfortunately, it's not possible to edit the incorrect information, so it must be deleted and redone.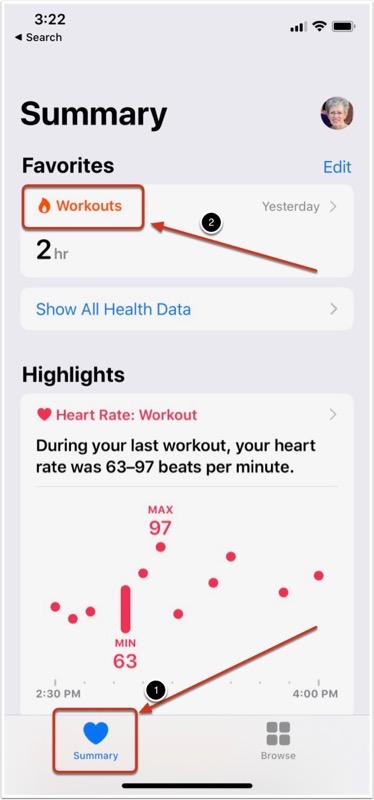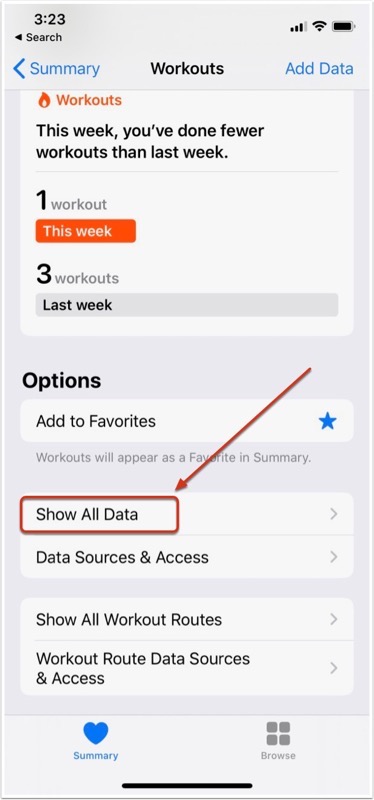 Now, about that 26-hour tai chi session I accidentally added ….