Hello everyone. I hope you enjoy getting outdoors and seeing nature. I wanted to share some of my favorite ways to find hikes and enjoy parks.
AllTrails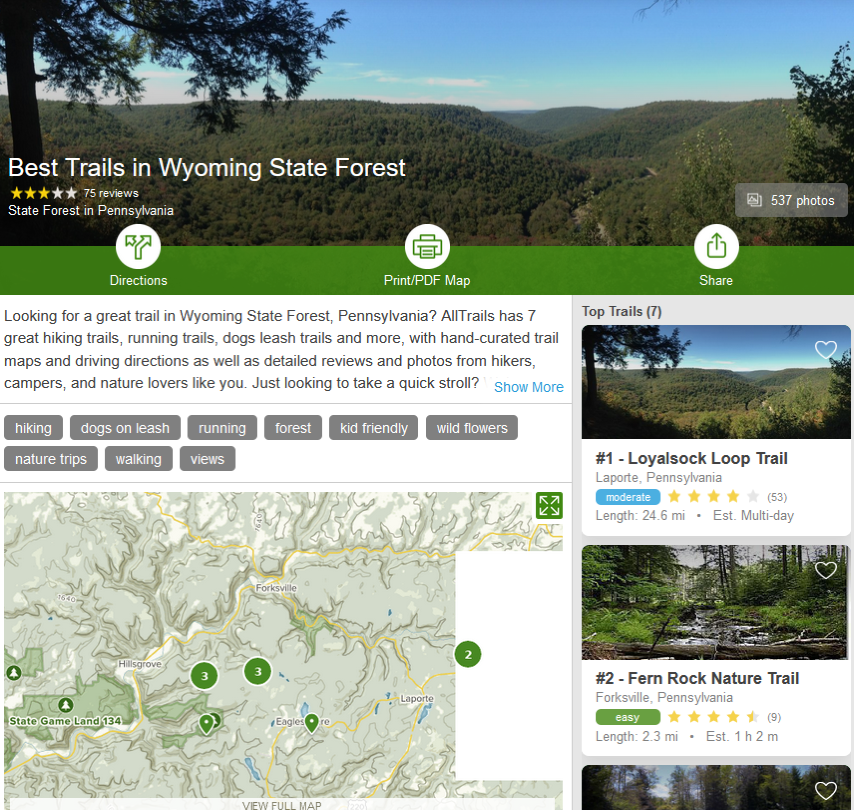 To start with, AllTrails.com is a fantastic app and a great website. It is a huge database of over 100,000 trails throughout the world and maintains a community of 1 million people. Individuals can either record their own trails or pick ones already there. Users tag and review the trails and put photos on the site.
There are a lot of filters and a great difficulty rating system. It also shows the ascents and descents so you can see how hard a hike is for climbing. The site and app are free and you can look up information about the hikes. The maps show the main routes or other alternative routes. To find hikes and areas with good hikes, I like the website better. It has a way to use a map to find hiking within a certain range as well as the list view.
For 30 dollars a year you get a lot more. You can download the trail-related information to your phone. If you use the app while hiking, it will tell you when you are off the trail which never happens to me, ever. #cough. For those who have GPS devices and watches, you can download a gpx file which can tell you when you are on or off track with the advanced positioning devices. I have a Garmin watch for hiking where I use the GPX files to keep me from getting lost.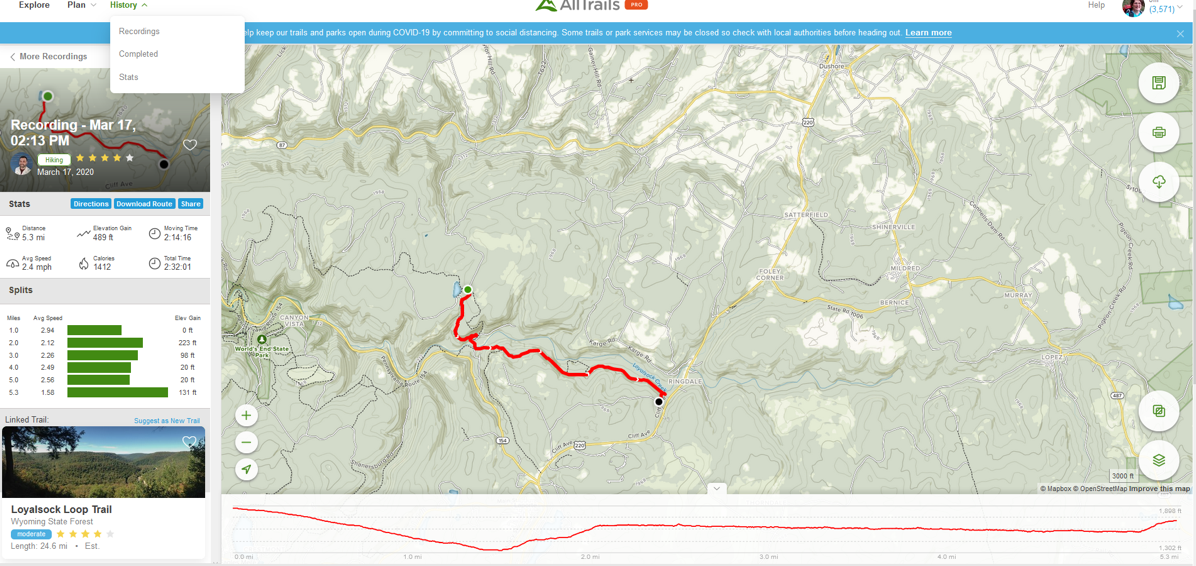 You can also print maps if you prefer paper. You can get notifications to keep you on the trail or let you know when you stray. You can overlay the maps with real-time data including air quality, satellite weather, pollen, light pollution, fire history, and user heatmaps. I spend my winters finding new hikes adding them to my list. Right now the yearly subscription is half off for 15 dollars. Find out more at https://www.alltrails.com.
Galileo Pro becomes Guru Maps Pro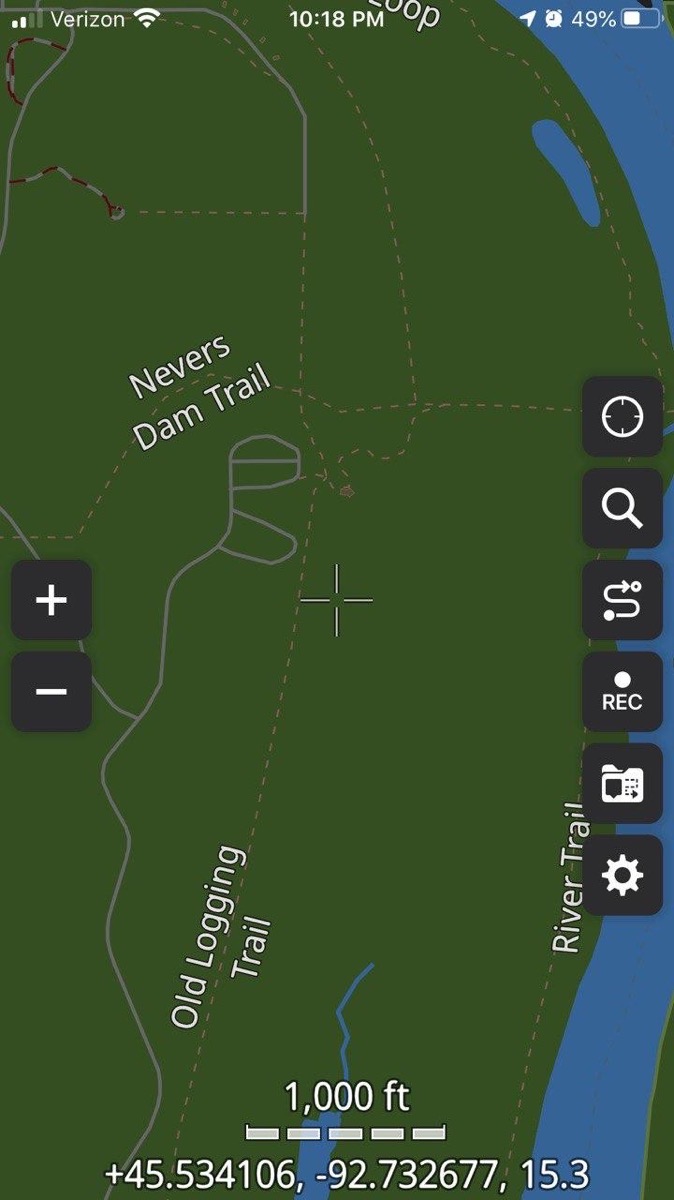 Galileo Pro is one of my favorite apps. Allison reviewed this in 2017. But since then, it was renamed Guru Maps Pro. The maps are small downloads which is nice if you want to get them on cellular data. Once you download the map you don't need an internet connection to make it work.
It uses the open street maps system which has high quality, detailed maps that are free. I used this app hiking through England on a nine-day assisted hike. If you never tried an assisted hike, I highly recommend it. These hikes are popular in Europe and other parts of the world but not really the US yet! This company planned our trip, sent us reference materials and took our luggage to the next night's stay each day so we could hike with light packs. If we got really tired, we could travel with our bags and skip the hike.
My friend and I had no internet data so we could never tell where we were. This app kept us on the trail! Sometimes we would end up at a crossroads with 6 trails all going different directions and I could use the app to find the right way to go.
I also used the app to drive in Iceland as well as do hikes there. The maps can help you find food or gas or lodging as well as points of interest. I always make sure I have the local map downloaded to my phone in case I get stuck on a trail. It has a great selection of hiking trails in each map. You can record landmarks and new trails.
It has been great for casual hikes and deep woods events. I am comforted knowing I can find my way out woods or a new place to go. There is a free version but I recommend the Pro which is not cheap at 50 dollars, but I would not leave home without it. You can find out more information and a manual at gurumaps.app/ But the app store itself has a lot of details describing the difference between the free and paid app. I like supporting developers who really work to maintain their apps and to see what was Galileo Pro grow into what is now Guru Maps Pro is impressive. It is only available on IOS.
Spyglass
Spyglass is remarkable and has a lot of neat functionality. It uses the phone's capabilities in every way it can. The makers of the app call it a toolbox and that is so true. I feel like I learn a lot just using the app! It is a compass and altimeter and a sextant and a dozen things more. It can be used to see how high a mountain or how long your yard is.
You can use it to find your car again or the trailhead. It has so many uses and there are great YouTube videos on what you can do with the app. I used it to see how tall a rock was on a hike and it was huge! I suspect I haven't even scratched the surface of what it can do. Spyglass is on IOS and Android for around 6 dollars.
Find out more on http://happymagenta.com/spyglass/.
REI National Park app & Hiking Project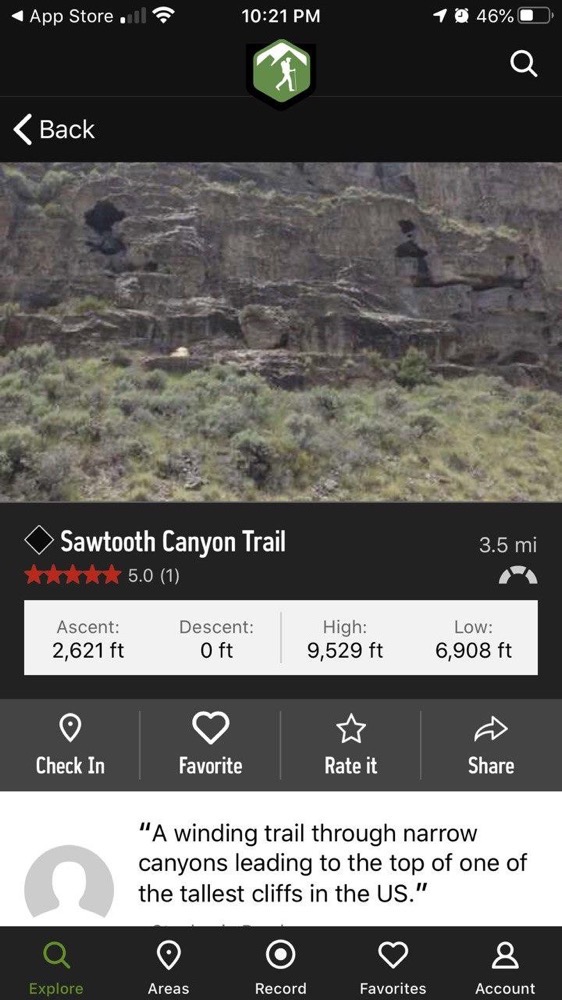 If you like National Parks like I do, the REI National Park app is a great way to find hikes and food and lodging in your favorite parks. It has some nice guides, good filters and family friendly selections.
I will tell you a secret. I look for family favorite hikes because some of the state parks have some very serious hikes that locals call "easy". The family hikes are shorter and ensure they will work for more casual hikers. Ask me about the Cub Lake loops at RMNP! My friends lost trust in me that day.
The app is available on IOS and Android and is free. REI also has another fantastic app for finding other trails called Hiking Project. It is crowd-sourced for reviews and location and has some similar features of the AllTrails app but with less available data.
You have to love a company that takes what it does and tries to help people do more of those things.
GyPSy Guides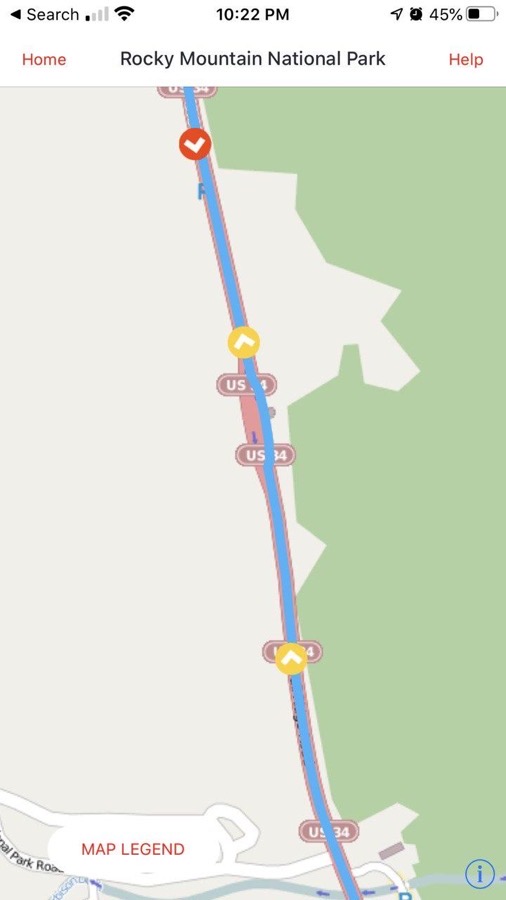 If you are into national parks or famous drives, you will want to learn more about the area, its history and special locations inside the park. GyPSy Guides are great to learn more. They have location across the US, many of which are in national parks. There are a few in Canada and Australia.
What you get is an audio tour of the locations while on a drive. The guides are low cost and informational. You can easily pause and start it when you get to key locations marked on the live map. I used this in Rocky Mountain National Park and learned a lot. My carload of people loved the tours. Learn more at https://gypsyguide.com/. The app is available on IOS and Android and cost around 6-10 dollars per tour.
So get outside and enjoy nature and the world!