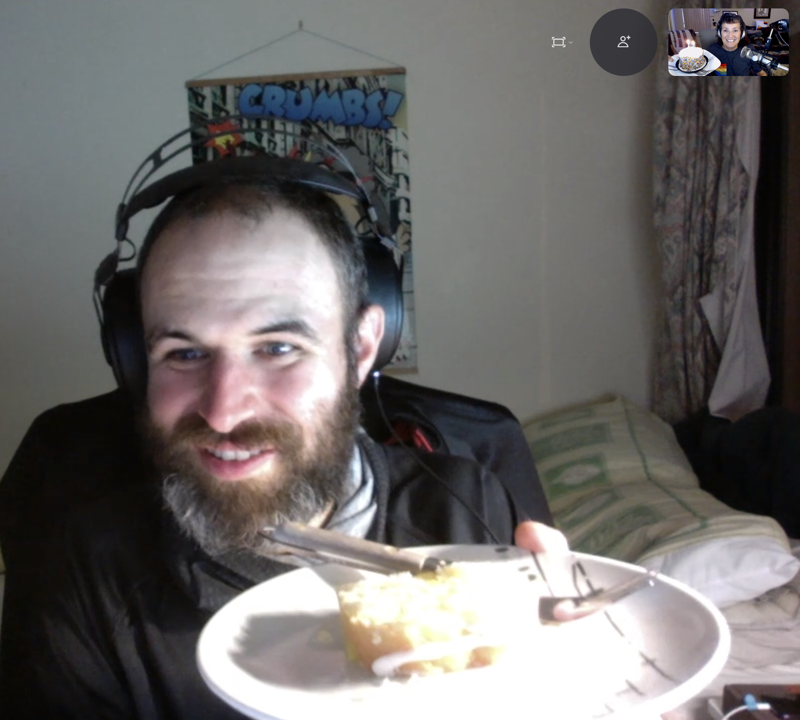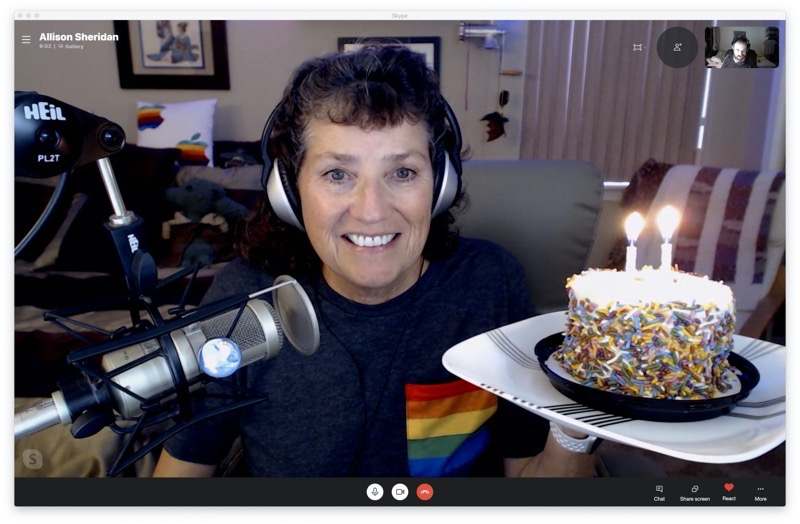 In this positively delightful episode, Bart and I celebrate 100 episodes of Programming By Stealth. When we hit 99 installments, Bart declared that for 100, there should be cake! So I got Bart's darling beloved to deliver him a piece of cake right as we started, and Steve delivered one to me. To say that Bart was surprised and delighted would be an understatement!
The actual episode was an opportunity for Bart and me to share our respective solutions to the challenge from PBS 96, which was to create a web app that would allow a podcaster to send a time of their choosing to another podcaster. He didn't put a lot of restrictions around it, so our solutions are completely different.
I begged to go first because I told him that going after him is like being the comedian who had to go on after Robin Williams. He replied that he wanted to go first for the same reason! He explained that I took on a much harder task than he did. In his solution, he picks a time in his own timezone and then copies a URL from the site and sends it on to the other people and they see the time he chose in their own browser. He did add a few bells and whistles beyond that but it's the basic idea.
My solution allows the user to enter two timezones of their choosing and then drag a slider to shift time to see how convenient it is for the other person, and then copy the time. I was quite pleased with my user interface, and Bart even borrowed one of my ideas to use a utility called Bootstrap Collapse to show and hide certain page elements. To be doing something that Bart wants to emulate warmed my little heart.
A fun fact about our solutions is that Bart worked on his for an entire 3 days, and I worked on mine for two months on and off. I'm still proud of what I accomplished!
You can read Bart's and my tutorial shownotes for this episode by going to pbs.bartificer.net/… Thank you Bart for this amazing accomplishment.