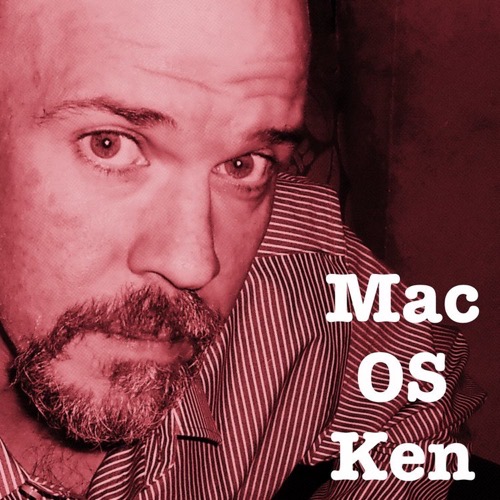 This week our guest on Chit Chat Across the Pond is Ken Ray, host of the macOS Ken Podcast, hosted at macosken.com. You may have been wondering why Ken had never been on Chit Chat Across the Pond before, but I just wanted to make sure he was going to stick with it. Since he just hit his 15 year anniversary of doing macOS Ken, I decided it was probably safe to have him on the show. I asked Ken to come on the show to walk us through Apple's record-breaking quarterly earnings call and what the big numbers mean. How big IS $110B? What drove Mac sales up 21%? What drove the services numbers so high?
You can find Ken Ray on Twitter @macosken https://macosken.com
Outline of our Discussion
Most of the audience have probably heard of macOS Ken and probably many of them listen, but can you give us your elevator speech for the show?
One of the things I really like about macOS Ken, in addition to funny names for analysts and companies, is hearing the earnings report from Ken. But I always want to ask questions and he never answers me when I yell at my iPhone while listening. Apple just had its earnings call last week and I wanted to have Ken come on to help us put the numbers into perspective.
The big headline was the overall revenue of $111.4B for just the December quarter
How does that compare to what analysts expected? ($100B, highest was $110B)
How does that compare to the same quarter a year earlier? (21% inc from $91.8B)
Did they explain what caused their revenue to go up 21% from what was previously the highest earnings on record?
Revenue by product
Mac and iPad revenue was up 21%, while iPad was up 41% in revenue
"Half of the people who bought an iPad or a Mac last quarter were new to their respective platforms". I was going to say that no matter how many times we hear this stat, the % market share never breaks through 10% for the Mac…but I haven't been watching lately. According to GlobalStats, worldwide, macOS is 17.1% of desktop OSs as of Dec 2020. https://gs.statcounter.com/os-market-share/desktop/worldwide
Wearables/Home/Accessories up 30% with 75% of Apple Watch buyers in Dec new to Apple Watch. Wearables = Apple Watch, AirPods, & Beats is now the size of a Fortune 120 company. Can we just agree that's bananas?
Services up 24%

What is driving Services growth? They continue to give Apple TV+ away for free extending the trials, Music hasn't seen a big shift to account for it. Fitness+ seems popular but also still free for most. Is it games by the locked up masses?
Cook said that the highest volume of FaceTime calls ever happened this Christmas
I feel like Apple really missed an opportunity with the lockdowns. Group FaceTime is a dumpster fire compared to pretty much any other service, especially Zoom. The video quality is bad, the windowing is bad, we end up with split calls where 2 of 3 people can see each other but it's not the same 2 for each person. And Zoom's noise cancellation is great.
You noted an interesting thing about how analysts asked their questions.
Notably how Katie Huberty vs. Tony Sakanagi asked virtually the same question. Can you tell us what was interesting in comparing those two questions?
China is always an interesting topic for Apple, and now with COVID it's interesting from two angles
COVID hitting China first impacted production which looks like it pushed Apple a bit to rethink its supplier strategy (all eggs in one basket)
COVID hitting China first has allowed them to come out the other side maybe earlier than most countries – and they want 5G
On Data Privacy Day, Tim Cook spoke at the EU data protection conference – he was clearly calling out Facebook in particular. You can watch his full speech here
He spoke harshly of the mass data collection and sales of our private data, and the use of algorithms based on our data that whip us up into a frenzy.
He specifically called out the algorithms designed only to increase engagement, which have resulted in undermining the public trust in life-saving vaccinations
He outlined the "2 years of unceasing efforts" by Apple

Strong encryption – no back doors
Data Minimization – on-device only – e.g. Health is your data
Privacy nutrition labels – anyone can read and understand
App Tracking Transparency – ATT

On average apps have 6 trackers
Given devs plenty of time to be ready for ATT

"The path of least resistance is rarely the path of wisdom"
He says the day for reform is today