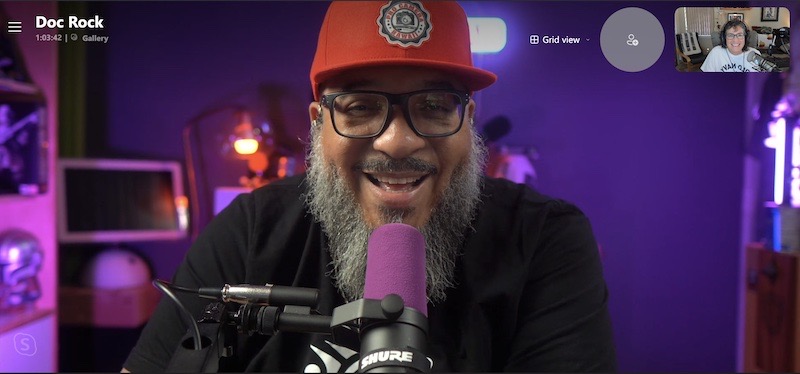 Doc Rock joins me for a fantastic discussion on Chit Chat Across the Pond. I asked Doc on the show originally to come on and explain ProRes video to me, but Apple delighted us by dropping the new M1 Max Macs and M1 Pro Macs the same day we were scheduled to record.
We do spend a little bit of time talking about ProRes video where Doc explains what all those number people have been bandying about, like 4-4-4-4 and XQ. I really understood when he was done explaining to a video muggle like me.
Then we take the least linear path through the MacBook Pro announcements you can imagine. It was positively delightful as we dug into specific specs and what they mean and who should care all the time bouncing around between the different options. I loved every single minute of tis conversation.
You can find Doc Rock everywhere on the Internets @DocRock, especially his YouTube channel where he helps people learn to live stream like a boss. He'd also love it if you checked out his new audio podcast called Creator 50 where he encourage people of a more mature age learn to share their stories. You can find it at the link in the shownotes, or just search for Creator 50 in your podcatcher of choice.