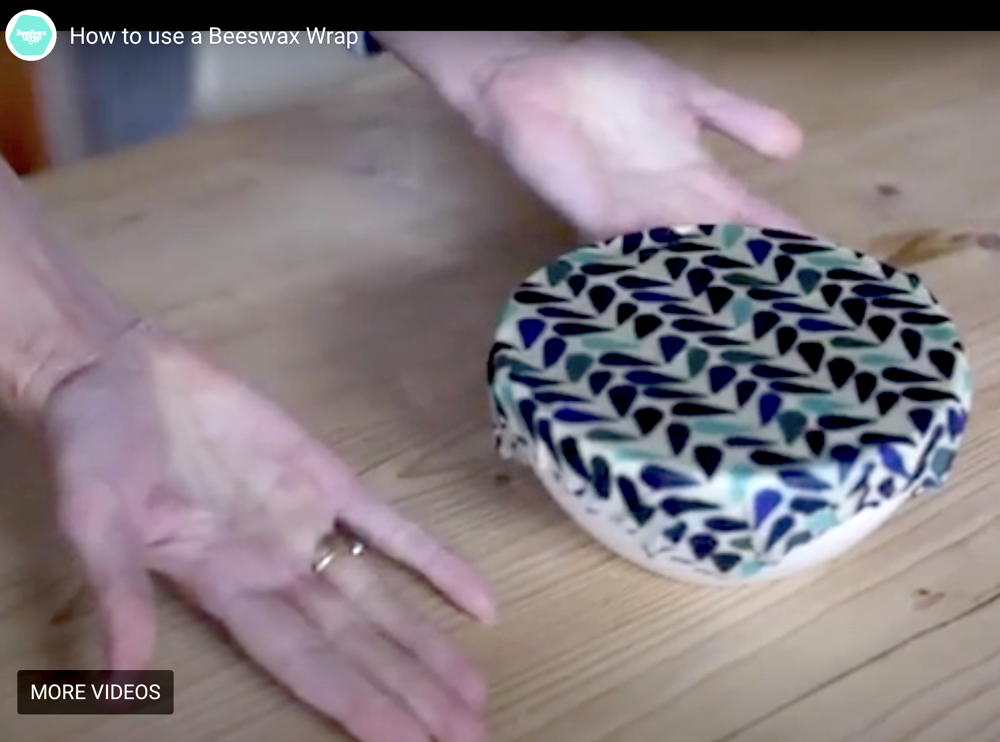 First of all, the Problem to be Solved. I'm back to working in an office most days of the week. I bring my lunch to work, partly as a way to save money, partly as a way to save time, and mostly because I like what we cook.
But, I've also been working in climate change science for the past fifteen years, and I'm trying to reduce my use of plastics, particularly single-use plastics. Those darn sandwich bags are, however, definitely quick and useful. And sometimes, I don't have the right size of the various reusable plastic or glass containers for something.
While on a visit to the Kew Royal Botanic Gardens, near London, I saw something called a Beeswax wrap. I think I'd heard of these before, but it had passed by. I like buying things (generally), and buying things from the Kew Gardens gift shop is a way to support one of my favorite places. So, we bought a package, which had three wraps — one each at 20×20 cm, 30×30 cm, and 40x40cm — or roughly 8″ square, 12″ square, and 16″ square.
The wraps are a cotton cloth, impregnated with beeswax that's been softened with a bit of oil.
I've used mine a few times now, and I love them. They are lightweight and I've used them to wrap up sandwiches, make little baggies for some cut-up veggies or for some fruit, and to wrap up some leftovers at home. The particular ones I got are from a company called The Beeswax Wrap Company, based out of the Cotswolds in England. So, folks on that side of the Atlantic can take this as an enthusiastic recommendation of their product.
Doing a bit of searching, there is a variety of these available through various online retailers. I'll have to do a bit of digging to see what ones I might want to buy to get a few more. I do see that some sell these in longer sheets, like 13″ by 39″, so I could cut that to make more of sizes I find useful.
So, I've stumbled into these and I'm sold on this as a way to have something that's much more multi-use and from renewable resources. If that's something that appeals to you, I encourage you to look into beeswax wraps and ping me on the Podfeet Slack if you find ones in the US that you like.