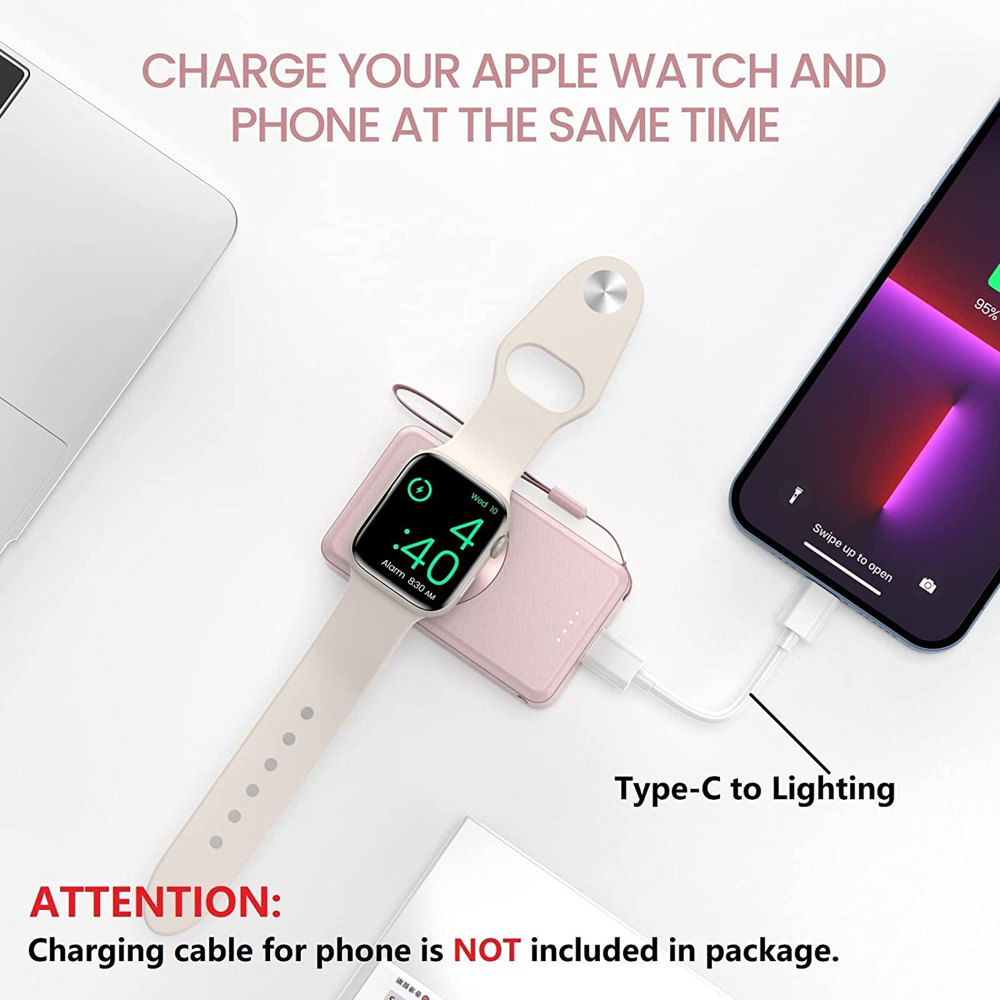 Hello everyone. This is Sandy Foster. Recently, I was preparing for a long flight to Europe, and past experience told me that I'd need to charge my Apple Watch while en route if I didn't want it to die shortly after arriving at our destination. Amazon had so many chargers that I was really puzzled about which one to get, but of course, Allison did a bit of looking and recommended one to me.
It seemed to have all of the prerequisites: It's magnetic (no cable to lose during the trip!) and powerful enough for the little task it needed to perform. It comes in a variety of colors: black and white, of course, as well as pink — a fun option for me. It comes with its charging cord, of course, as well as a little wrist strap that can attach the device to a bag. As an extra feature, it apparently can also charge a phone or — in their words — "another device", though you will need to provide your own cable for that.
The device is about 7.8 cm long, 4.5cm wide, and 2cm thick, making it very easy to stash in a purse or pocket.
When I received my charger, I immediately juiced it up and tested to make sure it worked, which of course it did; like many chargers, it has indicator lights for how much charge there is. However, I completely forgot to double-check the charge right before we left, and it hadn't been charged in almost a month at that point. What a surprise! This thing held its charge beautifully! I was able to charge my Watch several hours into our flights — no glitches at all.
My only caveat for this charger is that the power button is a bit difficult to find in the dark; it blends right into the charger and doesn't stick out much at all. The upside of that is that it would be difficult to turn it on accidentally and drain the battery.
Check out the LVFAN Portable Wireless Charger for Apple Watch at this Amazon link: www.amazon.com/…
Did I mention that it's pink? 🙂