This post is a companion to an in-depth discussion Bodie and Allison had for NosillaCast episode #904 airing on 4 September 2022.
---
Allison and I sat down to discuss affordable electric vehicles (EVs). Now, depending on who you are and what your financial situation is "affordable" is a very subjective term. For our example today we're talking about electric vehicles with a starting price of less than $30,000. If you'd like to follow along and look at images of the different cars we discuss in the conversation, I've collected them all here.
Chevy Bolt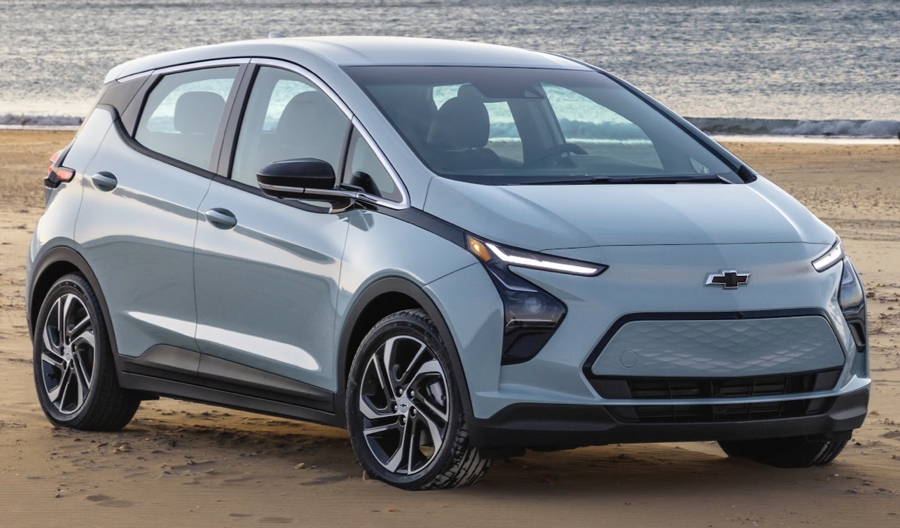 Our first EV is the Chevy Bolt. The 2022 Chevy Bolt looks like it was designed by someone living in the 1980s imagining what cars might look like in 2007. It's not a bad-looking car but there are sexier EVs to choose from. But those sexier EVs come with a much higher price tag.
Let's talk about the interior, this car is much roomier on the inside than you'd think. I'm 5'11 and could sit comfortably in the front and back of the car. There's a nice 8" digital instrument cluster behind the steering wheel and a 10.2" touchscreen infotainment system in the center console. In addition to the infotainment touchscreen, you also get a nice mix of buttons and knobs. The Bolt is Android Auto and Apple CarPlay compatible and Amazon Alexa comes built-in.
The Bolt has a respectable 259 miles (465 km) range which in reality is more like a 207 to 233 miles (333 to 374 km) range. The Bolt's DC fast charging speed is fairly slow. Tom Moloughney of the State of Charge YouTube Channel thinks the Bolt is a great car but doesn't recommend it for people who drive long distances on a regular basis because it can take so long to charge. But if you're driving around town with an occasional road trip you'll be ok. The 0 to 60 mph time is just ok at 6.5 seconds.
The Bolt comes with an 8-year/100,000-mile warranty and Chevy will install a Level 2 charging outlet in your residence for free if you buy or lease a 2022 Bolt EV or Bolt EUV. The Bolt starts around $26,000 but the cheapest I've seen is $28,000.
Aptera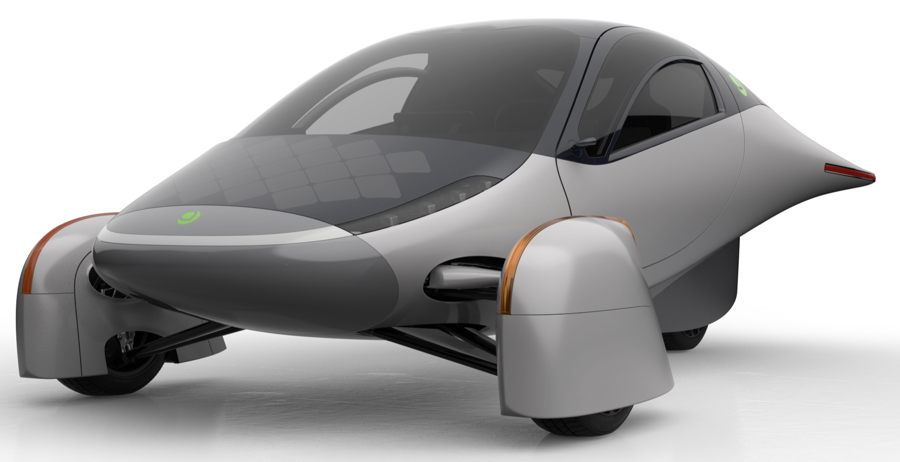 Next up we have the Aptera. Aptera was founded in 2005 to produce an innovative low-cost 3-wheeled electric vehicle. Unfortunately, Aptera went out of business in 2011. Fortunately, in 2019 the original founders reformed the company and are due to start production on their very affordable 3-wheeled EV in late 2022.
The Aptera looks like a 2-seater airplane without wings and has a drag coefficient of .13. The entry-level model comes with 250 miles (402 km) of range, solar panels to help charge the vehicle while parked, and a 0-60 time of 5.5 seconds with the dual-motor variant and 3.5 seconds with the tri-motor variant. The Aptera starts at $25,900.
Sion by Sonos Motors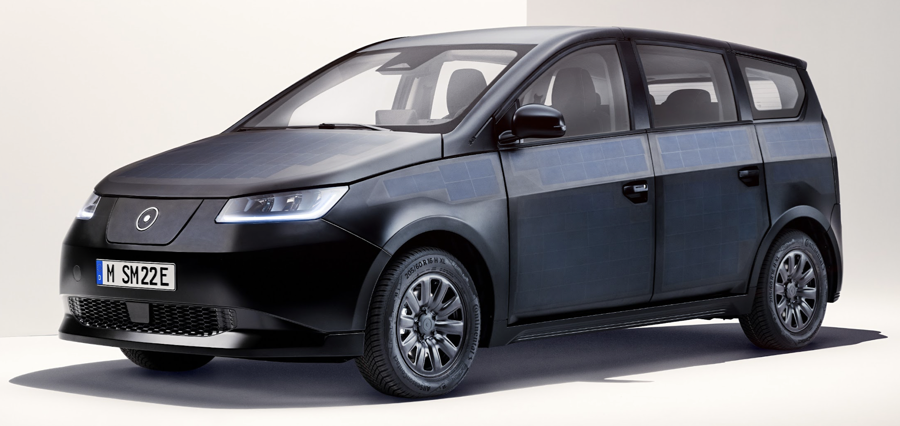 Our final vehicle is for our friends in Europe – the Sion by Sono Motors. Sono Motors was started by 3 friends in 2016. They set up shop in a tiny garage and started to build the first prototype of the Sion. Their goal was to build an affordable no-frills EV. In September 2016 they started a crowdfunding campaign on IndieGoGo and raised over $560,000.
The Sion has a range of 305 kilometers (189 miles) but it's covered by tiny solar cells and is able to charge from the sun, even when it's cloudy outside. Sono Motors reports that the solar cells can add 112 km (70 miles) of range on average every week. If you live somewhere with a lot of sunlight, you can add up to 245 km (152 miles) per week. Some of the coolest features of the Sion are that it offers bi-directional charging, car sharing, and electricity sharing. The Sion is only available in the European market and starts at €29,900. Production starts in 2023.