Long-time NosillaCastaways will remember our good friend Honda Bob, especially this time of year. For those of you who don't know the history, I'd like to relate how we came to know Honda Bob and what he meant to the show and our family.
Allison and I first met Honda Bob in 1978 when he became our go-to car service and repairman. Since he came to our home to work on our cars, we were able to spend time with him and get to know him as he did his work. It was mainly because of Honda Bob that Allison and I continued to buy only Hondas and Acuras from then on – we just couldn't imagine having our cars serviced by anyone else.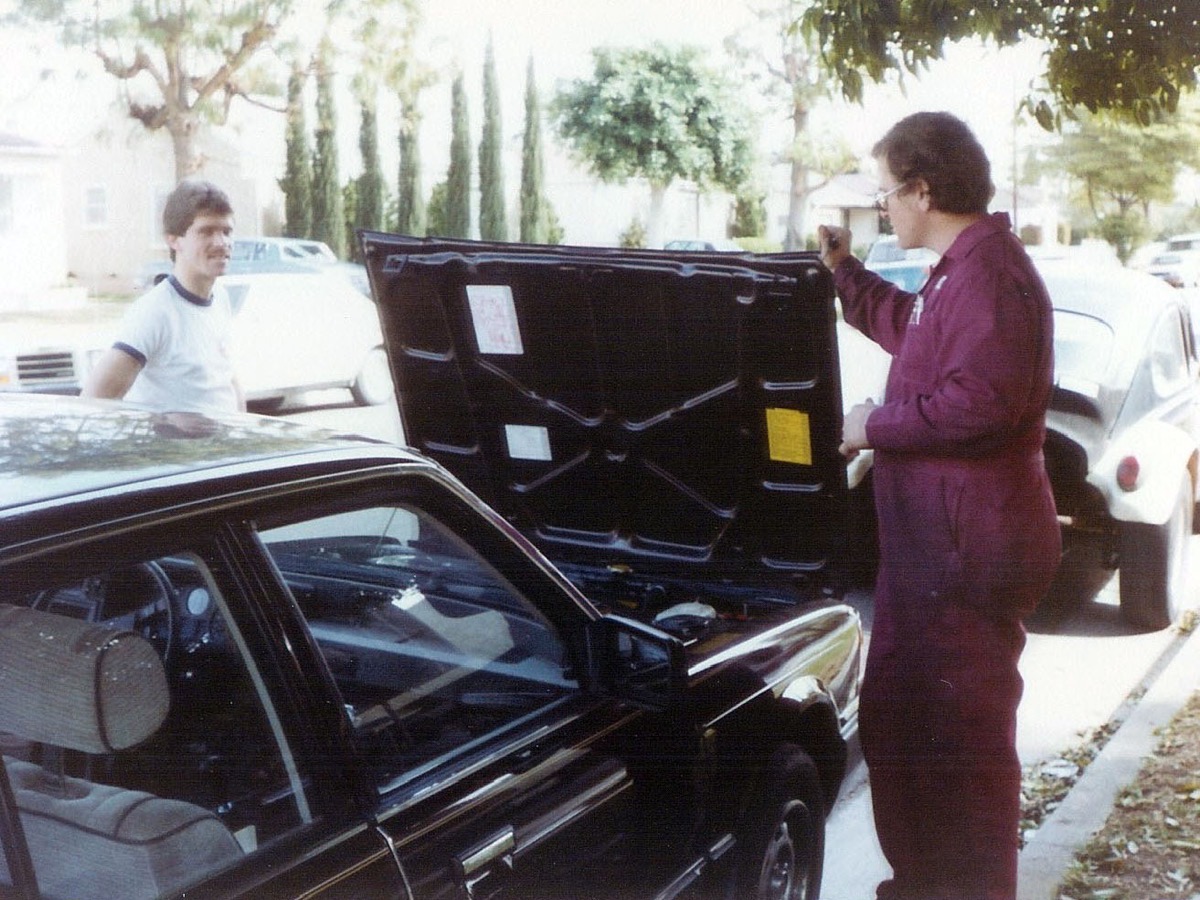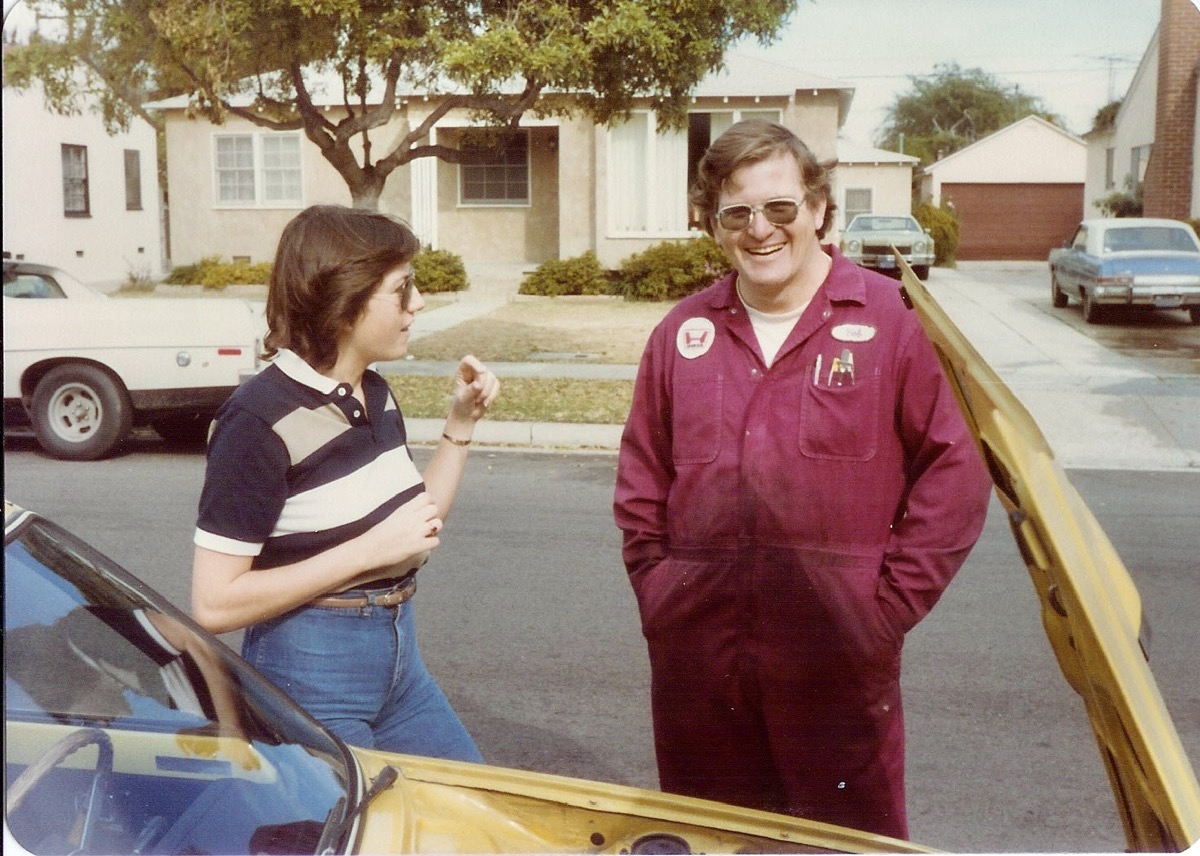 Having your car worked on by Honda Bob was always an interesting experience that included humor, surprises, and just a good time. I recall the time when I came outside to see how our car's service was coming along. I was a bit shocked to see Honda Bob standing behind the engine compartment with the sound of fluid streaming into a bucket. Although I could only see him from above the waist, he appeared to be relieving himself and had a big guilty grin on his face. As I came around the car, I realized he was just draining the radiator fluid into a bucket and the joke was on me. He sure had a good laugh with that one.
One thing you learned while watching Honda Bob do his work was to never lean over and stick your head down in the engine compartment. Doing so would undoubtedly result in the horn being honked quite loudly by … you guessed it. And you could always count on humor that included a chrome muffler bearing somewhere in the joke. He thoroughly enjoyed those moments.
Honda Bob felt like a member of our family. Our kids grew up knowing Honda Bob and he was like an uncle to them. He used to kid around with them and tell them jokes. When the kids grew up and moved away from home to start their families, he always asked about them and showed a sincere interest in how they were doing.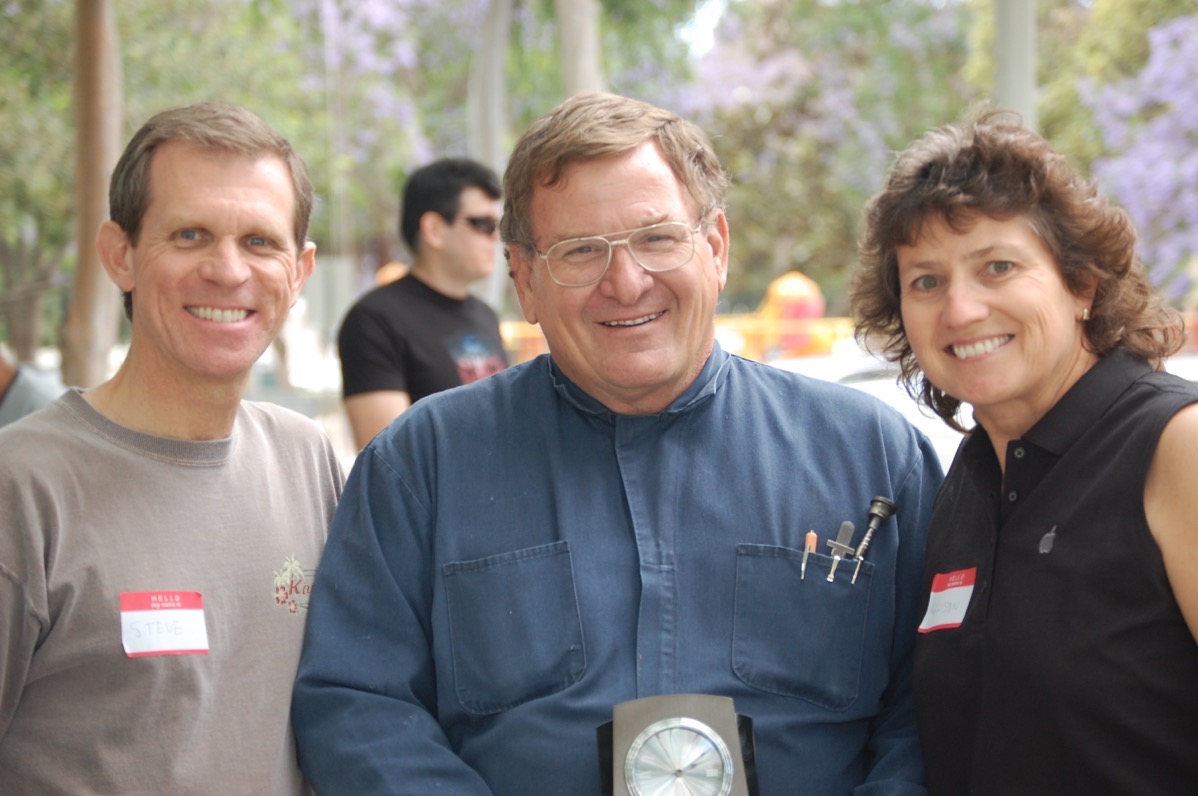 Honda Bob first entered the NosillaCast community back in 2006, one year after Allison started the podcast. She wrote a short segment in NosillaCast #38 entitled "Geek Mechanic" where she described how Honda Bob not only serviced our cars at our home but also was a geek.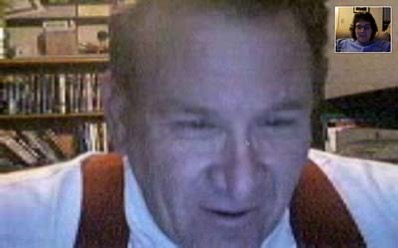 She gleefully recalls the time when he called her on a video chat (a rare event back then) using AOL Messenger on a Logitech Quickcam. I've included a picture of Honda Bob talking with Allison about Star Trek and how to check transmission fluid levels in the show notes. Yes, Honda Bob was a big Trek fan.
For a few years, Allison advertised for Honda Bob's Mobile service on the NosillaCast. It was a bit odd since there aren't many NosillaCast listeners who live in the Los Angeles area, but we were happy to internationally promote a local service that we loved. As a result of these ads, several people joined in by sending in their own recordings of Honda Bob ads. We received several fantastic and creative recordings, including from Connor, Rose, and Paul from Peru. Good friend-of-the-show, Knightwise, took the Honda Bob commercials to a new level when he submitted an ad for Honda Bob's Mobile service spoken in the voice and perspective of a Klingon warrior, making Honda Bob an intergalactic celebrity. He loved all of the commercials sent in by NosillaCast listeners, but one was his favorite…
Knightwise's Honda Bob's Mobile Service Ad as a Klingon Warrior
Honda Bob became such a fixture of the NosillaCast that, in 2013, I thought we needed a poem to recognize his contributions to the show. I'm not very good with poetry so I decided to co-opt another poem, The Night Before Christmas, and modify it with a hat tip to Honda Bob and an EVER so Slight Apple Bias. This marks the tenth year that we've included the poem in the NosillaCast show during the holiday season.
Sadly, in 2019, we lost our dear friend. But Honda Bob's memory and the humor and silliness he inspired in the NosillaCastaways will live on. So grab a hot beverage and some cookies, sit back, relax, and enjoy a slightly modified version of The Night Before Christmas, dedicated to Honda Bob.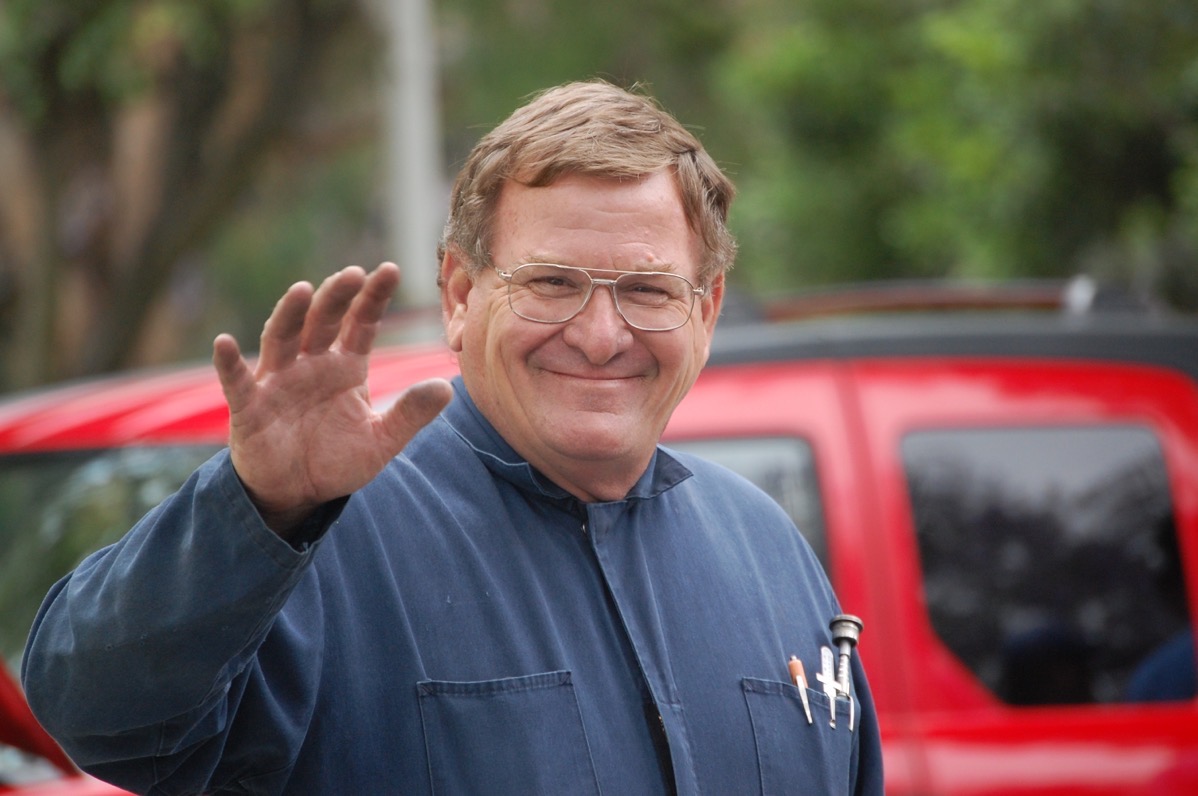 The Night Before Christmas
with an EVER So Slight Apple Bias
(with credit and apologies to Clement Clarke Moore or Henry Livingston)
'Twas the night before Christmas, when all through the house
Not a creature was stirring, not even a . . . track pad; (ok, work with me here)
The AirPods were hung by the chimney with care,
In hopes that all things iMaker soon would be there;
The NosillaCastaways were nestled all snug in their beds,
While visions of iPads danced in their heads;
And podfeet in her 'kerchief, and I in my cravat,
Had just settled down for a long winter's Skype chat,
When out on the lawn there arose such a clatter,
I sprang from the keyboard to see what was the matter.
Away to the windoze . . . I flew like a flash drive,
Tore open the shutters and nearly did a nosedive.
The moon on the breast of the new-fallen snow
Gave the lustre of brushed aluminum to objects below,
When, what to my eyes seemed very bizarre,
But a miniature sleigh, and eight tiny cars,
With a little old driver, with whom elves hobnob,
I knew in a moment it must be Honda Bob.
More rapid than 5G his vehicles they came,
And he tweeted, and shouted, and called them by name;
"Now, Accord! now, Civic! now, Fit and CR-V!
On, Element! on Ridgeline! on, Pilot! and Odyssey!
To the top of the porch! to the top of the wall!
Now drive away! drive away! drive away all!"
As dry leaves that before the reality distortion field endowed,
When they meet with an obstacle, mount to the cloud,
So up to the house-top the vehicles they flew,
With the sleigh full of Apple products, and Honda Bob too.
And then, in a twinkling, I heard with a squeal
The skidding and sliding of each little wheel.
As I drew in my head, and was turning around,
Down the chimney Bob came with a bound.
He was dressed in coveralls, from his head to his foot,
And his clothes were all tarnished with oil and soot;
A bundle of SSDs he had flung in his Scott-EVest,
And he looked like a geek who was extremely obsessed.
A wink of his eye and a look not too pious,
Soon gave me to know he had an Apple bias;
He spoke not a word, but texted his concern,
And filled all the stockings; then hit return,
And laying his finger aside his levitation app,
A command to his iPad, up the chimney, ASAP!;
He sprang to his sleigh, and his autos, did they bristle,
And away they all flew as if shot from a missile.
But I heard him exclaim, as the poem prescribed,
"Happy Christmas to all, and please stay subscribed."