During some recent pre-recording chitter-chatter I mentioned to Allison that I'm absolutely in love with an extra wide Apple Watch band from a company named Tefeca, and she asked me to do a quick review, so her wish is my command 🙂
The band I'm so in love with is officially named the 'Tefeca Fortitude Series Ultra Wide Hook and Loop Band', and I of course opted for the blue version, but it comes in many colours.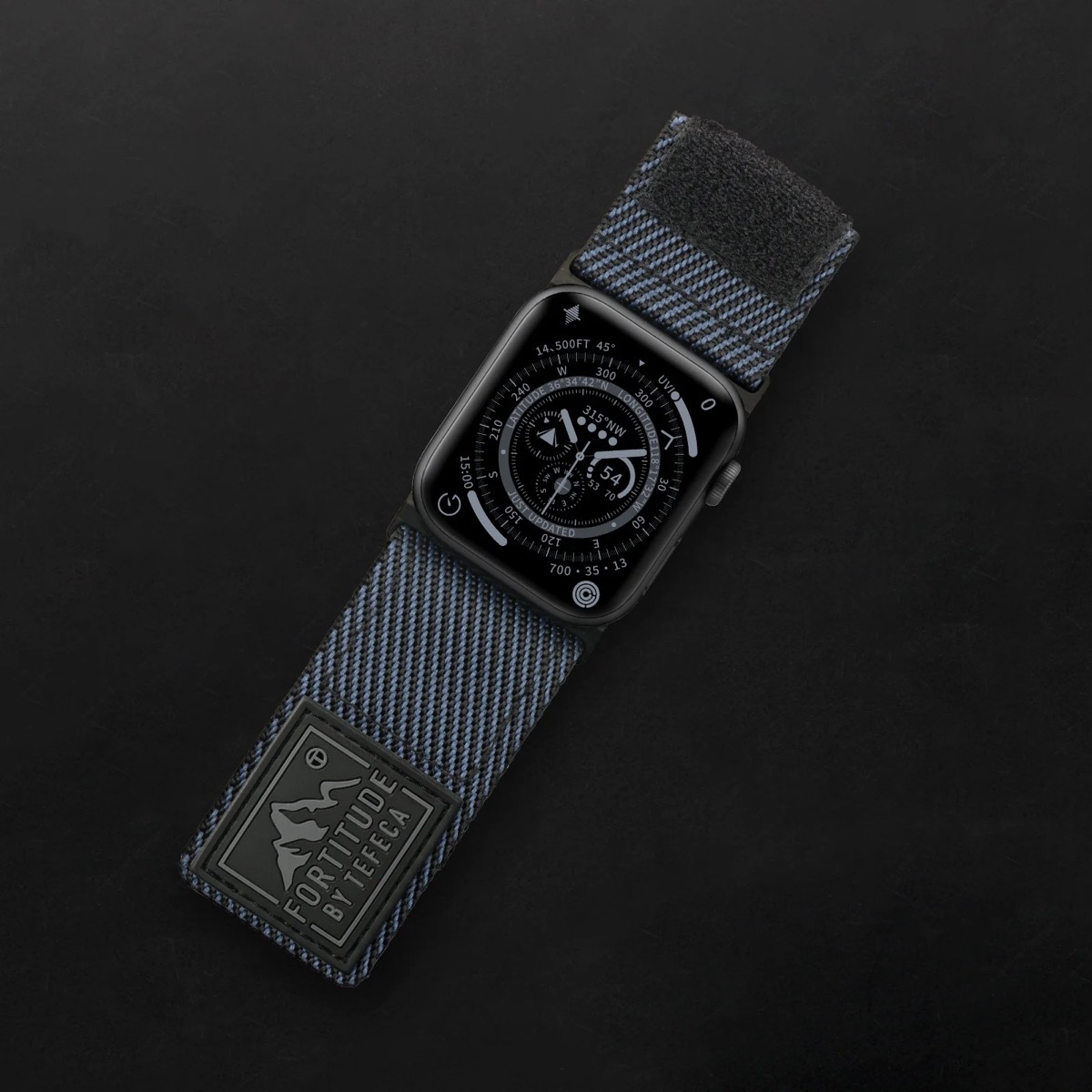 If you're wondering what 'ultra wide' means, it means the band itself is the full width of the lugs that connect the band to the watch.
So what is it about this strap that makes me like it so much?
It is the single most comfortable strap I own (and I own 29 of them!)
It's infinitely adjustable, so I can always get a perfect fit when exercising
I really like the way it looks
The band is available in two versions, so it covers all versions of the watch, and it currently sells on the Tefeca website for $26.99
The materials are all of high quality, and the company have great support. I know this because when my darling beloved saw my band he wanted one too, and when his arrived the spring in one of the lugs was defective, and they sent us a new one without any hassle — I emailed support with a description of the problem, and less than an hour later I had a shipment notification in my inbox for the replacement!
Because I love the Fortitude band, and because their support was so good, I bought two more bands off them — I like both, but not as much as the Fortitude:
The 'Tefeca Hook Buckle Elastic Band' (in green) is currently my favourite band for wearing in the rain: ($24.99)
The 'Tefeca Elastic Apple Watch Band — White Mathematics' is currently my nerdiest band, but their solo loops are not as elastic as I'd like, so I never wear it when exercising: (currently 50% off at just $12.49!)