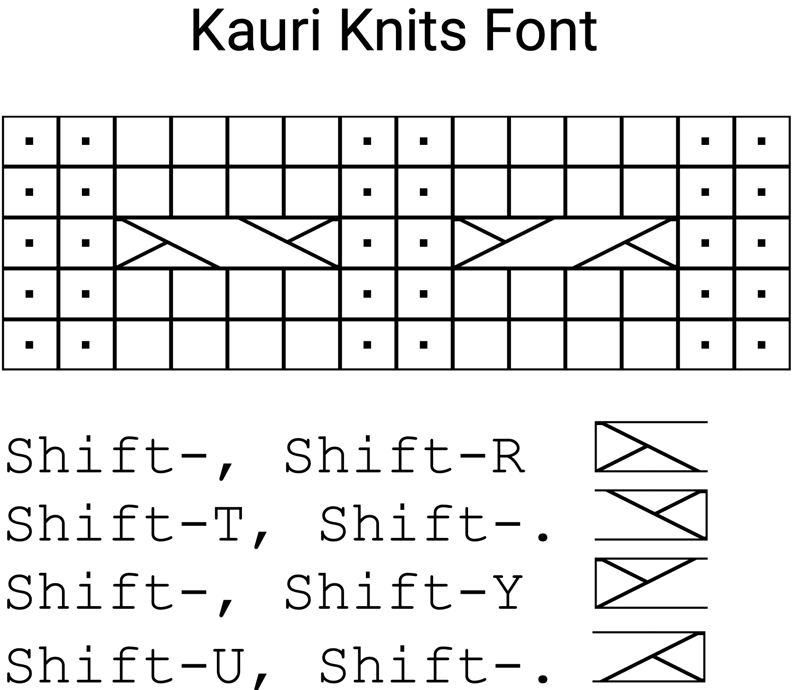 One of the great joys of Mastodon is that I'm meeting new people with a cross-section of interests that overlap with my own. By following hashtags like #programming and #technology and #knitting and #crocheting, I can find fellow nerds who are also into the crafts I enjoy.
I discovered this week's guest, Angela Preston through these hashtags. She's a knitter and she created a website by hand that explains how she built a font for knitting at sites.google.com/…. The best part is she created the font with an open source tool called FontStruct.
The conversation bounces back and forth between explaining what knitting is, how traditional text-based patterns are written, how diagram-based knitting works, and then flipping over to how a font is created in FontStruct. Angela is fun and interesting and I think you'll really enjoy the conversation even if you're not a programmer or a knitter.
Angela's font is called Kauri Knits, where Kauri is a name from the book series "Dancing Gods" by Jack L Chalker. (It's also the Māori name for a cool tree in New Zealand.)
If people want to follow Angela on Mastodon, you find her at @[email protected].
Read an unedited, auto-generated transcript: CCATP_2023_11_06