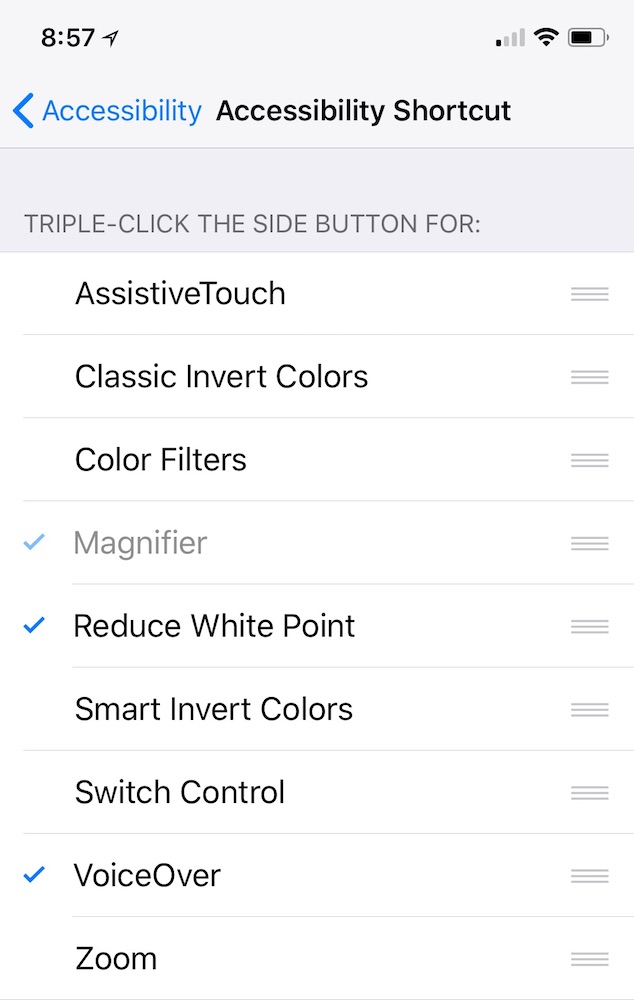 Rick from Baltimore sent in this awesome little tip that solves a real problem:
Hi Allison,

I wanted to share a quick IOS tip that solved two problems for me.

Problem One: I want to read on my iPad in bed, but the screen is too bright in the darkened bedroom, even with auto screen dimming and True Tone turned on. Is there a one-click solution to reduce screen brightness without fiddling with Settings?

Problem Two: I'm getting older and reading small print is increasingly troublesome. Is there a quick way to activate the IOS Magnifier?

Turns out Accessibility settings on IOS solved both of these problems for me. How? It's all about the Home button settings. I have it set now where I can triple-click the Home button on my iDevice, and a screen pops up offering two Accessibility Shortcuts. These are Magnifier and Reduce White Point.
Continue reading "Tiny Tip – Accessibility Shortcuts to Dim Screen & Magnify on iOS by Rick from Baltimore"