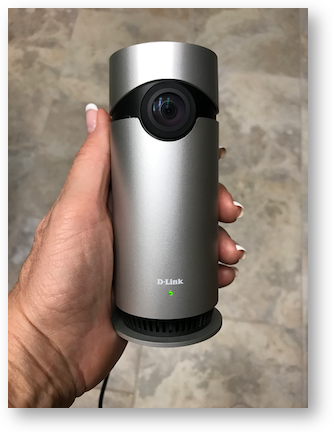 One of our goals in Home Automation has been to buy HomeKit-compatible devices whenever possible for security reasons. I've even created an elaborate network setup to isolate non-HomeKit (and Windows) devices from the rest of my gear.
Last year we bought the first HomeKit-compatible webcam, the Omna 180 Cam HD from D-Link. At $150 it wasn't cheap but buying from a reputable company like D-Link who clearly have been in the business of network gear for ages gave us peace of mind.
The camera hasn't been a huge success for us for a few reasons. The video isn't as sharp as we'd expected. It was supposed to be 1080p but it's pretty fuzzy. It doesn't store information anywhere but on its own SD card, which might be a plus for some people but for us it limits the usefulness. It gets pretty hot which concerns us, and it is simply offline sometimes and we have to unplug it and plug it in to get it running again.
Continue reading "D-Link's Attention to the KRACK Vulnerability Gives Me Pause"