Special Guest Post by Rick from Baltimore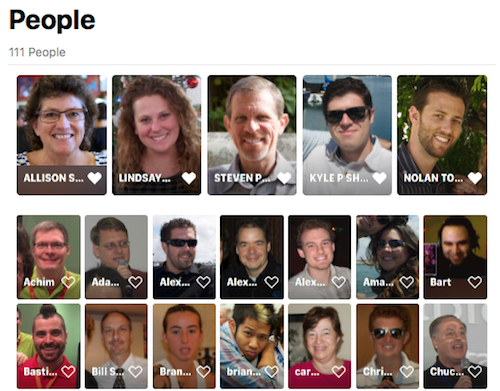 You probably know that the Photos app on Mac and IOS has a feature where we can name people(s) in individual photos and then those people will be grouped together and added to the default People Album in the app. Sort of like keywording, but using the person's name instead. In addition to us naming people ourselves, Photos app uses its own algorithms to identify people and that helps quite a bit in moving the naming process along.
For example, Photos app would try and find all the photos that have pictures of Uncle Ralph and then offer to add Uncle Ralph's name to each and add those photos to the ones I had also named with Uncle Ralph. It's not perfect but definitely better than having to sort through each of my 15000 photos trying to name all my friends and family members individually.
Continue reading "Resetting People Album in the new Apple Photos – Rick from Baltimore"