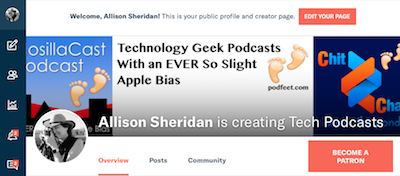 Patreon has been an amazing tool for podcasters to give listeners and viewers a convenient and easy way to provide value back to the shows for the value they receive. As I've said many times, the best part about Patreon, in my opinion, is that you, the patron, are in charge of everything.
You get to choose how much money to spend a month or per show. You get to choose how many creators you want to support. You can change your patronage at any time to whatever you want.
On the creator side, it's been a bit of a mystery how much money we get paid from those who contribute. I haven't spent much time or energy trying to figure it out, but I understood the basic idea.