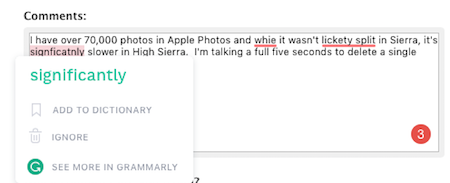 One of my frustrations in life is that I can spot a typo in someone else's work from a mile away, but I simply cannot see my own mistakes. Seriously, a printed page on the other side of a desk facing upside down to me is a cake walk to catch mistakes, but in what I can only assume is a built-in delusion about my own writing talents, I simply cannot see where I've botched something up.
I run spell checkers, I have Steve read my blog posts before they go up, sometimes I trick Steven Goetz into reading things for me, and I have early warning systems in place like Roger Nash from England who gets up before anyone else and tells me about my errors.
But still, these errors leak through. When we're lucky, I'll be reading a post for the podcast and I see a mistake and stop and fix it. But those blog posts have been up for days with those mistakes. It drives me nuts.