The show's out early (no live show this weekend) and it includes a great story about how MenuBar Stats from seense.com became accessible. Then we'll hear from NosillaCastaway Todd McCann telling us about a Slack group he created for his trucker geek friends. I'll give you part 2 of my Affinity Photo review and then Steve Sheridan, aka spsheridan joins us to explain what Reddit is, why it's so popular and how it works.

mp3 download

Hi this is Allison Sheridan of the NosillaCast Mac Podcast, hosted at Podfeet.com, a technology geek podcast with an EVER so slight Macintosh bias. Today is Thursday June 2, 2016 and this is show number 578. Yes, it's Thursday! I'm going to Palm Springs with Steve's family for a week (while a TSA agent guards my house and plays with Ada and Grace). I couldn't leave you without a show though, right?
Chit Chat Across the Pond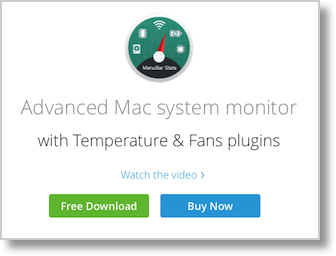 This week's Chit Chat Across the Pond is a must listen. Dr. Maryanne Garry, Professor of Psychology at Victoria University of Wellington joins us again to talk about two really interesting books about cognitive psychology. Remember Dr. Garry? She's the one who ruined all of your childhood memories and told Mark the judge why he should be wary of eye-witness testimony. In an unusual turn of events, this time she tells us encouraging things on how to improve and maintain brain health. She's always entertaining and this time is no exception. Be sure to subscribe separately to Chit Chat Across the Pond in your favorite podcatcher.
MenuBar Stats is Now Accessible
I have a great accessibility story to tell you. Scott is a listener to the NosillaCast and to the Mac Geek Gab with Dave Hamilton and Joh F Braun. John and Dave often talk about how to watch activity on your Mac using iStat Menus. Scott is blind and discovered that iStat is not accessible, and his attempts to get them to make it accessible went unheeded.
The Mac Geek Gab boys recently mentioned another tool called MenuBar Stats by seense.com spelled seense. Again Scott discovered it was inaccessible to him, but when he reached out, the developer, Fabrice jumped on the idea.
Even better, Fabrice wrote a terrific blog post about it where he explains that he hadn't ever even thought of trying to make his apps accessible until Scott wrote to him. I'd like to read you a little bit of what he wrote:
I started to poke around and play with VoiceOver. It looked quite interesting and powerful. I then tried VoiceOver with MenuBar Stats , and of course it was not working.

Ok, let's Google it, StackOverflow it, and try to find the basic concept for the VO programming. Few hours later, I started to have a fairly basic idea of the inner working of VO.

It was time to open MenuBar Stats source code to see what was possible to be done. Lucky me, the brand new coding of MenuBar Stats from version 2, was perfect to implement VO easily. After few hours of coding and testing the first version was ready. I sent it to Scott for testing. I was on the right track. Almost everything was now accessible by VO. Good. Let's finalize the last remaining missing things, some back and forth for testing and after 1-2 days the final MenuBar Stats version with VO was ready.
I love this story for so many reasons:
Scott took the time to work with the developer for the greater good
Fabrice was open to finding out how to do it and to see if it was really that hard
Fabrice wrote about how easily and quickly he was able to make his app accessible
Fabrice gave Scott credit for giving him the nudge to make it happen
I put a link in the shownotes to Fabrice's blog post so you can read the rest of the story, but he goes on to explain how he's going to work VoiceOver into his process from now on. He's offering a special version of MenuBar Stats with VoiceOver trial right now, and will fold the capability into the next version he pushes up to the Mac App Store. MenuBar Stats is only $4.99 and it looks like a really cool alternative to iStat Menus. I'm definitely going to give it a try.
And now, for a public service announcement from the Trucker Dump Podcast:
Todd McCann on the Trucker Dump Slack Channel
Hey there folks. Todd McCann from the Trucker Dump podcast coming at ya. I've met a few truckers through the Nosillacast already and I've gotta think there are more you out there. This is for you.
You know how you sometimes hear about an app that sounds really cool and all the geeks are playing with it, but you just can't think of any way to fit it into your life?
Well that app was Slack for me. As you probably know, it's mainly built for teams of co-workers, but being a trucker, well, it's a pretty solitary job.
Enter one of my listeners, Trucker Bob, who suggested we start a Slack group for truckers who love their Apple products. Perfect! Now why didn't I think of that?
That Slack group is called iTruckers. We talk about Apple products and services, discuss our favorite podcasts, recommend our favorite apps, and help each other troubleshoot problems, And of course we talk about trucking stuff a bit too and we've also been know to drop into ratholes about 80's hair bands.
So if you're a trucker with an ever so slight Macintosh bias and this sounds interesting to you (hey, we know you're a Nosillacastwaway, so we know you're smart), we'd love to have you. You can request an invite by emailing [email protected]. Again, that email address is [email protected]. Hope to hear from you soon!
So until next time, drive safe, and stay outta my way.
Blog Posts
Reddit Explained by Steve Sheridan
Steve, aka spsheridan on Reddit, joins us to explain to us what Reddit is, how it works and give us some of the inside scoop on how he has achieved over 650,000 in link Karma. He tells us about sub Reddits, talks a little bit about how Reddit has tried to clean up it's image, and explains what an Ask Me Anything is. Steve's extensive notes on Reddit:
That's going to wind this up for this week. Don't forget to send in your Dumb Questions, comments and suggestions by emailing me at [email protected], follow me on twitter @podfeet. Check out the NosillaCast Google Plus Community and our Facebook group at podfeet.com/facebook. If you want to join in the fun of the live show, head on over to podfeet.com/live on Sunday nights at 5pm Pacific Time and join the friendly and enthusiastic NosillaCastaways. Thanks for listening, and stay subscribed.