Steve and I just got back from a nearly three week vacation to South America. We had two major destinations, the Galápagos Islands and to hike Machu Picchu in Peru. Thought you might like to peruse our photos of the trip.
Galápagos Islands
The Galápagos Islands trip started with a day tour of Quito, Ecuador and then we flew the nearly 600 miles East into the Pacific Ocean to land on the island of San Cristóbal, They only allow small boats to tour the islands, so our boat only had 20 passengers. We toured for a full 7 days.
The trip was almost hectic. We were awakened at 7am, breakfast at 7:30, into the Pangas (small inflatable rafts, often called Zodiacs) by 8:30. On most days we had FOUR excursions a day, two walking tours on the islands and two snorkel trips. That's my kind of trip!
The photos you'll see in this album show how incredibly close we were able to get to the animals. They have no natural predators so they don't mind you walking within feet of them.
Galápagos Islands Favorite Photos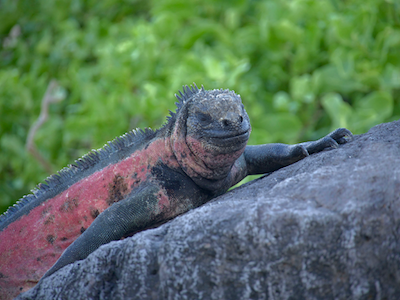 Peru – Machu Picchu
Our tour of Peru was in some ways less hectic but also more strenuous. We spent a lot of time in Cusco, which was the primary city of the Incas. Cusco is at 11,000 feet, so the high elevation made walking (and breathing) difficult.
We spent time there hiking the area (downhill) in order to acclimate us for the next part of the trip. We hiked the last 7.5 miles of the Inca Trail to Machu Picchu. That part of the trail has a segment early on that's 2000 feet of elevation gain in only 2 miles!
It's impossible to capture the beauty and expanse of Machu Picchu (and of Wiñay Wayna along the way), but we gave it our best shot. The people you see in the photos are our guide Nick who was with us for the week and his fabulous fiancé, Alexandra.
Enjoy:
Peru Favorite Photos