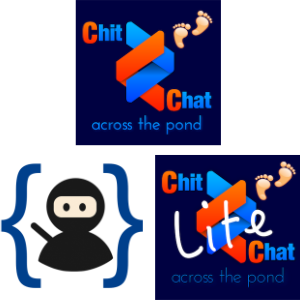 12 years ago, on May 13th, 2005, I decided to start the NosillaCast. Somewhere along the lines I met the wonderful Bart Busschots and he started to be a regular on the show, in a segment we affectionately called Chit Chat Across the Pond. Bart and I talked about photography and security and Macs and just about everything geeky that interested us.
Eventually we started doing Chit Chat Across the Pond together every other week and on the opposite weeks I'd have other tech guests on the show. Bart started his own shows, Let's Talk Apple and Let's Talk Photography.
In April of 2013, Bart decided to start a sub-series of Chit Chat Across the Pond called Taming the Terminal. This was the beginning of what we like to call our "propeller beanie" shows, where we get real geeky and learn how to conquer some of the harder tech topics.
Continue reading "Three Chit Chat Feeds are Better Than One"