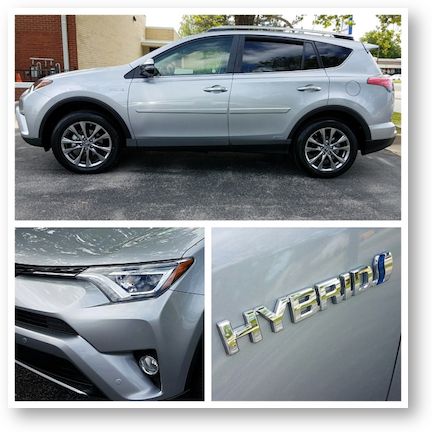 Allison put out an emergency call for listener submissions, suggesting quick reviews of gadgets on the desk? Here's hoping she won't object to one that's in the garage, because this is George Fromtulsa with an overview of the "Advanced" Safety Electronics in my new Toyota RAV4 Hybrid.
Problems to be solved by new car. Obtain advanced electronic safety tech. In self defense, sit higher for a better sight line amidst the fleets of giant trucks and SUVs on Oklahoma's roads.
Side note: I was driving a low mileage 2007 Camry Hybrid in near perfect condition. It was reliable, quiet, and composed on even the worst roads. Did I mention 35 to 38 MPG? The Camry just didn't have advanced tech, and from the driver's seat I was often looking up at trailer hitches.