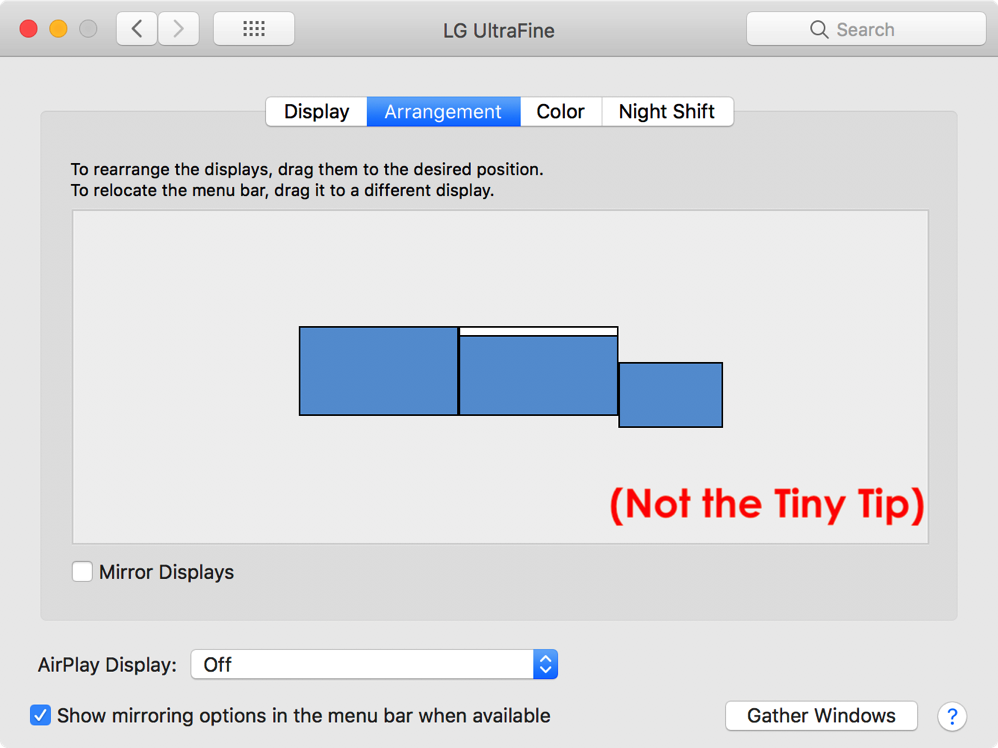 This might be the tiniest tip ever posted on Podfeet.com.
If you have external monitors hooked up to your Mac, it's really awesome. Most of the time. Sometimes it gets confused.
You probably know that in System Preferences, you can identify which display is the main monitor, meaning that's where apps first open and such. It's an odd little trick. Open System Preferences → Displays → Arrangement. On that screen, you'll see all of your monitors portrayed.
Continue reading "Tiny Tip – How to Get the App Switcher Back to the Correct Display on macOS"