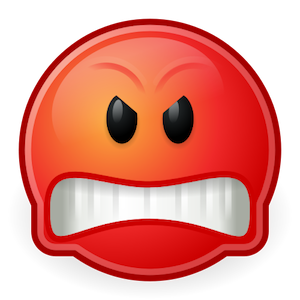 At the end of 2015, I did a major rant I entitled "Everything is Fiddly!" Ever since then, whenever I complain about trying to get some tech to work, Lindsay says to me, "Remember mom, everything is Fiddly!"
This week, Helma from the Netherlands joins us to tell us all about everything that had gone wrong for her in the last few months with her tech gear. Her rant is definitely worthy of the title, "Episode 2 of Everything is Fiddly". Here's the written version of Helma's Apple woes.
---
Usually I'm a happy computer user with an ever so slight Apple bias. But now I need to vent my frustration at Apple and in the process you might get some info out of this (or at least some giggles).
As you know, a few months ago I sent Bart a big box of coffee and asked him to rate them so he could decide which one he liked best. Bart upped the game and made a Numbers spreadsheet that he shared with me, with my @me address. Great! I really appreciated the effort he put into it. However, this email address is not my regular Apple ID.
A long time ago I registered my username with Apple as just my handle in iTunes. You know, back in the day when the term 'Apple ID' was unknown and iTunes only sold music. I bought some music on that account and when the App store came around I bought apps. So my entire purchase history of more than a decade is locked into that account.
When Apple started to sync stuff to what is now iCloud, I couldn't use that account to sync, because it wasn't an email account. So I created a new Apple ID (my Gmail address) which ties all of my devices together. Somewhere along the line I wanted notes and reminders to sync across my devices. Apple didn't allow that, unless I used an Apple domain. Hence the @me.com address.
To make matters more interesting: some time ago I had trouble with my iTunes account. Apple didn't allow the username anymore, it had to be an email address. After a very long phone call with an Apple support guy (where I almost lost my original account) he managed to add yet another email address (my Gmail account prefixed with an i) because it was impossible to transfer the purchases over to the main @gmail.com account.
Oh and you do know that Apple refuses to create an Apple ID with a domain name that is owned by Apple, right?
Ok, so with all these email addresses/accounts I started to use the @me.com address because I wanted to see how Apple handles mail. Since you replied on those messages, the conversation stayed in that address. And I'm generally ok with the way the mail is handled.
Back to Bart's coffee spreadsheet. Bart shared the spreadsheet with the @me.com email address. First up, I clicked on the sharing button and got an error. I wasn't allowed to see the spreadsheet.
When it finally dawned on me what went on (it wasn't allowed to see with my USUAL Apple ID), the only thing I found that worked was manually logging into iCloud.com on my Mac using the @me.com email address and then select the Numbers app. And hey, there's Bart spreadsheet!
Every now and then I wanted to check Bart's progress on my iPhone or iPad and so I entered iCloud.com in Safari. Nope, no login screen, but a question 'do you want to set up iCloud on your device'. No, I don't want to, because I already have done so, just with a different account!
So I settled with checking the progress on my Mac.
Different story, same woes. Last year I decided to replace my perfectly good working Apple 27″ LED Cinema Display by an LG 31″ 4K monitor, because I wanted to have more pixels and a retina resolution. It came with a DisplayPort to mini DisplayPort cable, which I could plug into the Belkin Thunderbolt Dock that was connected to my 2015 MacBook Pro.
It worked fine, only gripe was the fact that when I switched the sound to the monitor, the only way to control the volume was through the monitor on screen menu. Yes, there was some flakiness in the display when I unplugged and reconnected the Thunderbolt cable (because I need to take the laptop with me), but all in all it was workable.
Until the fans started to come on full blast more and more often. Cleaning helped only a bit and quitting apps didn't help either. Because this was the second laptop with the coating coming off of the screen, I decided that this time I would send it in for repair. After all it's Apple warranty AND I had bought Apple care, because I would get a replacement laptop for the time being.
Then, somewhere in March, although I had diligently used FruitJuice to keep the battery in good shape, it started to show messages like 'you should replace your battery now'.
Allison, remember my story of woe about calling the Apple Store? They didn't allow me to come in and have it repaired while waiting, although I live 2.5 hours drive away from the nearest Apple Store! Thank you very much Apple.
So I went back to the Apple reseller where I'd bought it and was told that it would take at least 2 weeks before it would return repaired. Oh and the replacement mac? Don't think you get a similar model, you get a cheap, small MacBook Air. I can't do without a laptop for 2 weeks and I can't work on a light MacBook Air with 25% of the disk size I'm use to. Guys, I work in IT!
Finally I gave in, and bought a brand new 15″ MacBook Pro with Touch bar (hey, a girl needs an excuse, right). Since I assumed that some software configuration was wonky on the old laptop which caused the fans to come on full blast I decided to install from scratch. I've done that in 2015 as well and had dutifully logged everything I've done back then. So I could repeat it now and life was ok again.
The big monitor couldn't be attached of course, so I needed a Thunderbolt 3 dock. I ordered the OWC one, put the mini DisplayPort cable in and I was back in business.
BTW when the old laptop came back they had also replaced the battery (aka the entire topcase). Later someone on a podcast, was it you or Bart or Dave Hamilton?, mentioned something about a battery replacement program for certain Macs. Must have been the case here.
Also turned out that the fans had accumulated quite some dust, even while I tried repeatedly to clear the openings of dust.
However, every now and then after a day at work, when I came home I plugged in the Thunderbolt dock on my TouchBar MacBook and the monitor wouldn't come on. Usually some fiddling with the on/off button of the monitor and some unplugging and replugging of the Thunderbolt cable would solve the problem.
Until last Friday. I had been working on my laptop with my big monitor attached and all was fine. At the end of the day I stopped for dinner, gym and some other things. Finally, after some hours I went back to my desk to work some more and … the monitor stayed black. That is, it claimed there was no signal. And the laptop clearly had the idea that there was a second screen attached and happily displayed everything on a screen I couldn't see.
The usual dance of switching on/off and unplugging/replugging began and nothing changed (i.e. no screen on the big monitor). Replugging the DisplayPort cable in both the dock and monitor.
By now the monitor kept complaining that I needed to use the provided cables (which I did). After the umpteenth reboot of the mac and power cycle of the monitor I suddenly saw my screen. That is, it switched between a display and black every second and throwing the warning message about the cables on the screen. By then it was too late to get some work done, so I went to bed.
Saturday the whole dance with the same result began. I even bought a new mini DisplayPort cable to check if it could be the DisplayPort cable. Nope. What's worse, I found YouTube videos showing other people having the same problem.
Since the monitor was just over a year old, it still has warranty. So I called the online shop where I bought it and arranged for it to be repaired. That would take at least 2 weeks. What am I to do in the meantime? Well, the support girl suggested, why don't you buy a cheap other monitor and return it when you get yours back. After all we have a 30 day return policy.
That, of course, was the most brilliant idea. So I bought the new, shiny younger brother of my monitor, another LG 31″ 4K monitor. I do need that big screen real estate!
It arrived last Sunday. This one has USB-C. It came with various cables, one for each type of port on the back of the monitor, but of course none which fitted in either my laptop or Thunderbolt Dock, except for the USB-C cable. I plugged it in my laptop and it worked straight away. I was happy and got to work.
Monday came around and I found out that the monitor, although it had built-in speakers, refused to play sound. Not that big of a deal for music (I still have my Mac Mini for that), but very annoying when doing Skype calls. So I had to revert to my internal speakers. During the day googled it and read somewhere that the USB-C cable wouldn't do the sound. Weird, but oh well.
I did notice that when I plugged the USB-C cable in the Thunderbolt dock I got a similar message about using provided cables. Hey, was it the dock that was acting up with my old monitor? But, after the initial message, the monitor worked as expected. The rest of the week I worked just fine with this monitor, unplugging and replugging when I had taken the laptop to the office.
Thursday I came home from a long day of meetings and a long and hot commute and put my laptop on the stand. Dinner wasn't ready yet so I plugged the laptop in to do some more work…… Monitor stayed black. Laptop didn't even recognise there was a display there.
Did you know that you can have your mac check for displays when it doesn't work automatically? Go to System Preferences, Displays. Hold down the Option key and a button 'Detect displays' appears in the lower right hand corner. While holding the Option key, press that button and the mac goes through the detection process.
Alas, no luck. So another dance of switching the monitor on/off, replugging the USB-C cable in the dock, replugging the USB-C cable of the monitor straight into the laptop, rebooting the laptop, replugging the cable into the monitor. Nothing.
Safe booting, doing the detect display dance. Nothing. Resetting NVRAM. Reboot. Nothing. Resetting SMC. Reboot. Nothing. A different cable was out of the question because I didn't have the appropriate adapter to plug into USB-C or the Thunderbolt Dock.
Suddenly I realised that I have a small dock to take with me to work and that one has HDMI (the OWC only has mini DisplayPort). So, I dug up an HDMI cable and plugged it in. That meant I had to turn the monitor to access the ports on the back. On a hunch I replugged the USB-C cable and plugged in the HDMI cable.
To my surprise the monitor showed a screen. With the USB-C cable! Just to be sure I plugged in the HDMI/dock combo and that one also showed a screen. Now I had 3 displays in my system preference pane!
Ok, so something in this process must have shaken the problem loose. Because I was curious, I wanted to see if the HDMI/dock combo would produce sound, after all it wasn't USB-C. And yes, I could play music through the monitor speakers (same gripe here, it disables the mac's volume control). But… I can choose from 2(!) monitors as sound output. Remember I had both cables plugged in? So I unplugged the HDMI cable and to my surprise I now had sound coming out of the monitor's speakers… over USB-C! Very weird.
The old monitor is sent off for repair. And I like the new one so much more that I'm seriously contemplating keeping it, so I need to figure out what to do with the old one once it comes back. Apart from the partially plugged in USB-C cable (which was ok when I started this whole charade) I suspect that the reset of the SMC did the trick.
Tip: when an external monitor stays black, try the 'Detect Displays' button and resetting the SMC. You can get to 'Detect Displays' by opening the Display System Preference, and if you hold down the option key, the 'Gather Windows' button in the bottom right will change to 'Detect Displays'. Or unplug and replug the monitor's power cord. That's what helped the second time I had this problem a few days later.
Phew, it became a long story. So all in all these last 6 months have been very expensive with a 'replacement' MacBook, a 'replacement' monitor and a new Thunderbolt dock. And countless hours of frustration to get something simple to work.
Brought to you by the customer UNsatisfaction department of the Californian fruit company.