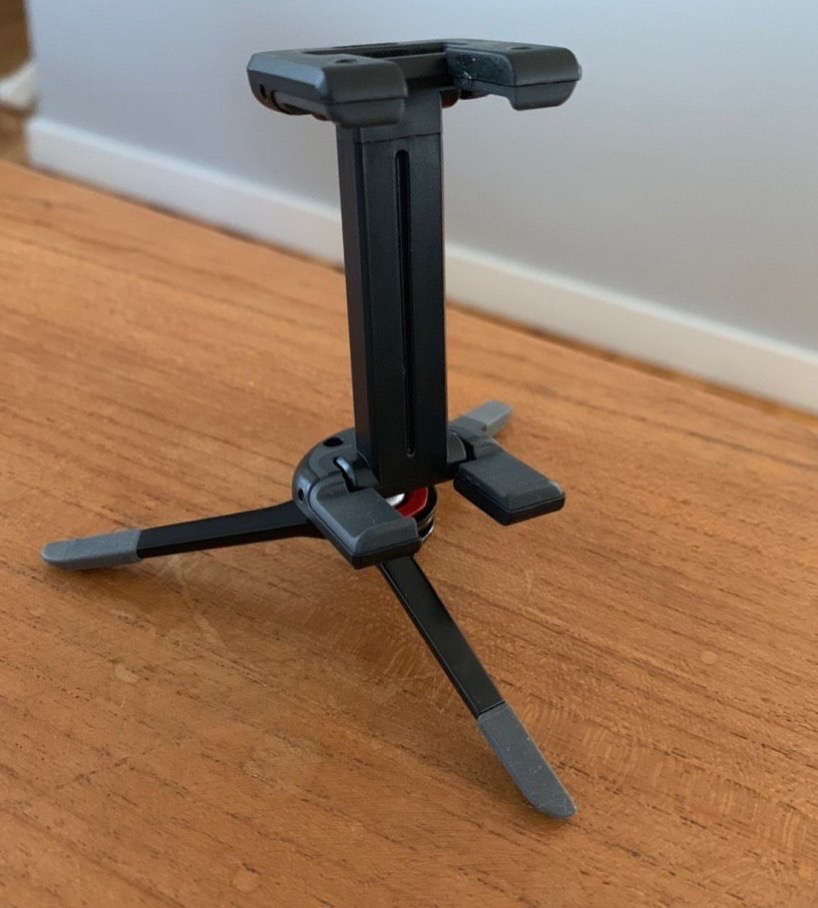 Hi this is pat Dengler from Dengler Consulting your friendly, local to Los Angeles, Apple Consultants Network member.
I'm excited about picking up my iPhone 11 Pro on Friday and in anticipation of trying out some of the camera features on the new iPhone I have the Joby Griptight ONE Micro Stand.
There are two pieces that come in this particular kit configuration, you can buy them separately: A tripod and a phone mount. What makes this so intriguing is how tiny this combo is when folded up.

The tripod's three legs swivel around to fold up next to each other making it particularly compact. About the size of my index finger – and I have small hands. Both ends of the phone mount fold down flat as well, about as wide, 1 ¼" and long 3 ¼" as two of my fingers and ¼" thick. . This set up is so tiny that both the tripod and phone mount together fold down small enough to fit in that tiny coin pocket no one ever uses in their jeans.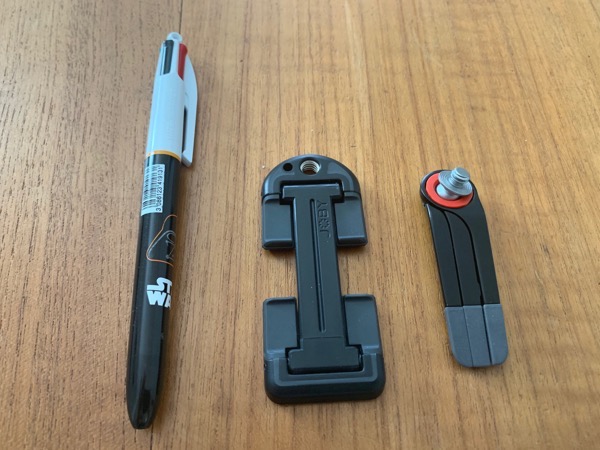 The tripod has a fairly rigid ball joint with a small but useful range of motion. The phone mount only holds the phone in landscape but it's spring loaded arms will hold any size phone with a case or not. Both the mount and tripod use the standard ¼" mount so you can use them with other devices as well.
I bought this mainly as an ultra-compact tripod to use with my Insta360 camera, not my iPhone. Now that Night Mode is here to offer a longer exposure time when the iPhone is on a tripod – I'm really excited to go out take some nighttime shots on the new iPhone. You could also use this to hold your phone while watching movies or a Facetime call in landscape.
You can find the combo on Joby's website for $34.95 or on on Amazon for $30. Amazon shows a white one for only $20 but the delivery date is one to two months. So keep an eye on delivery dates if you order from Amazon.