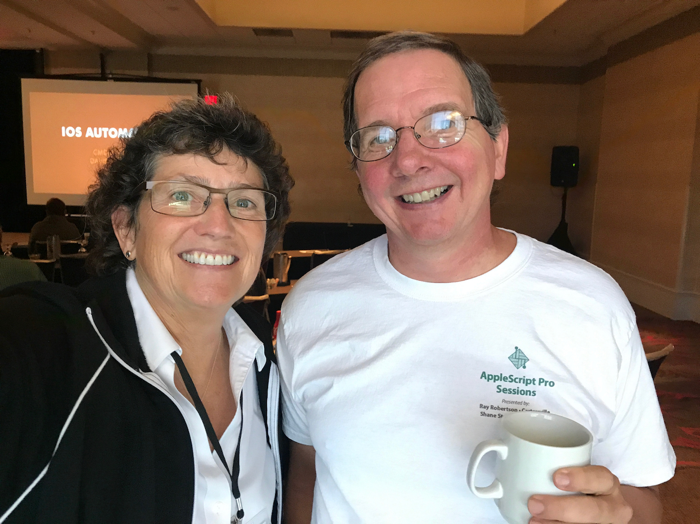 This week we're joined by returning guest Ray Robertson, well-known AppleScript guru and general all-around automator. Ray joins me to talk about the increased challenges developers faced working with Apple. It's no secret that iOS 13 and iPad OS 13 have been problematic on their own, but the betas and final delivery of macOS Catalina have also produced huge problems for developers. Ray says he's no expert, but he tries to get into some of the details of the modifications Apple has introduced in the interest of security that has made the developer's life much more difficult.
You can follow and contact Ray on Twitter @scriptsmatter or email him at [email protected]
I mentioned two links during the conversation:
How to stop macOS Mojave from nagging you to upgrade to macOS Catalina, and also how to turn it back on: pro-tools-expert.com/…
Adam Engst's TidBits article explaining why Dark Mode is actually harder to read: tidbits.com/…
Questions we discussed:
I'm having you on not because you are an expert, but because you are willing to talk and share your views on frustrations from the standpoint of third-party Mac developers.
Is there a general misconception about how long third-party developers have to work under a new macOS each year?
Has this process gotten worse lately, to where there are more bugs and undocumented changes throughout the beta cycle, including during the final releases?
Can't developers advocate among users to help pressure Apple into fixing bugs or rethinking radical changes during the beta process?
Can you give an example of what can go wrong?
Do you have a defense of Apple as to why these things happen?

So the increased need for security is behind many of the changes which developers and users don't like?

Does this trend increasingly give an advantage to Apple's own software compared to third parties?
Do you have any suggestions on how things can be improved in the future?
How can users advocate for Apple to make these changes?
What role do tech journalists have in this process?