I purposely wrote a clickbait title of "Sleep Tracking is Stupid" for two reasons. One, because it's fun to rile people up, but more importantly that within some specific parameters, I believe that statement to be true.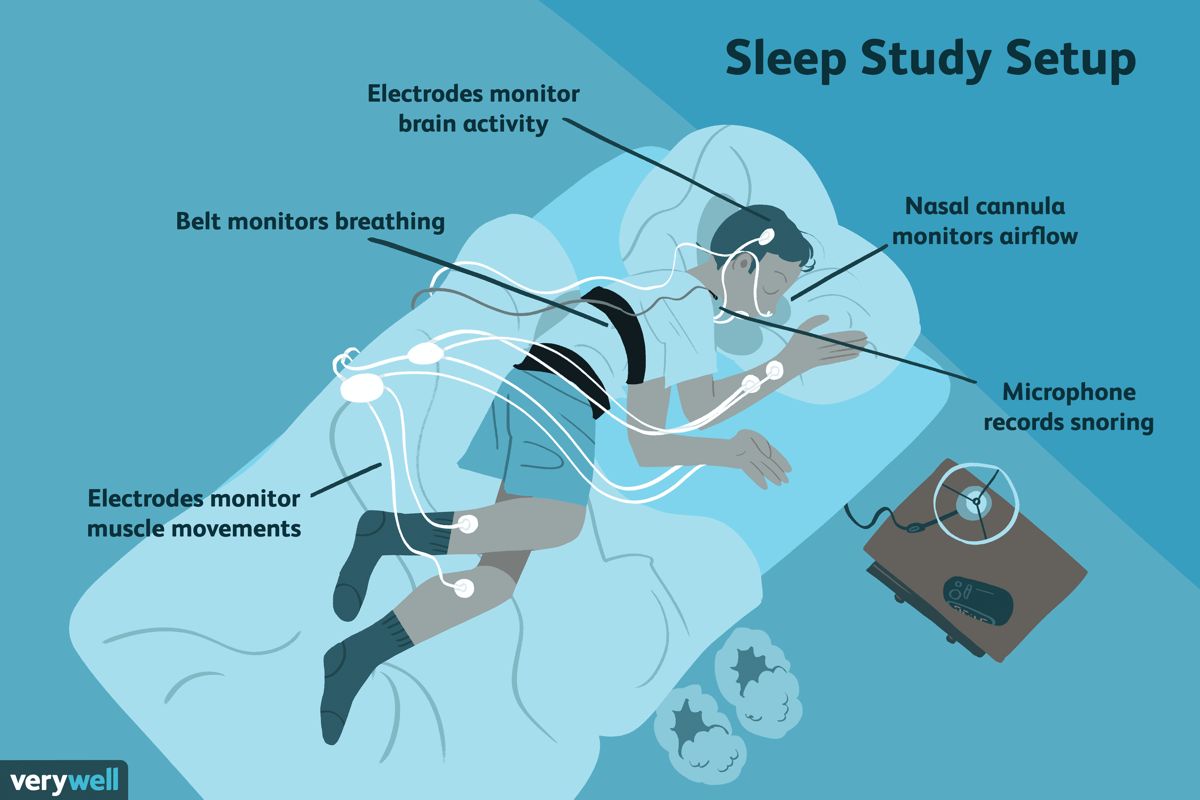 As you poise your fingers over your keyboard to send me hate mail explaining why I'm stupid, let me take some time to explain why I say this. And I'll start by setting one major parameter. If you've gone to the hospital and done an overnight sleep study where they stick electrodes all over you to monitor your brain waves, breathing and movement, that's not stupid at all. Those tests are designed to diagnose serious problems like Sleep Apnea and are no joke.
What I'm complaining about today is how everyone wants devices like the Apple Watch to track their sleep. Here's why I think it's dumb. Tracking your sleep on little graphs on your phone is not going to help you sleep better, because they only tell you something you already know and does nothing to reveal the root cause of your sleep problems.
Let me give an analogy to help explain what I mean. Let's imagine you want to lose weight. Before you step on a scale, you already know that you are heavier than you desired. You may have been deluding yourself about how bad things actually are, but your pants are tight, you've lengthened your seatbelt, and it has been getting harder to reach down to tie your shoes.
If you want to lose weight, you can weigh your every single day for a month and you're not likely to lose any weight at all. That's because the scale is only telling you the results of other behaviors. It is not the root cause. I proved this with a very scientific experiment. Years ago I tried weighing myself twice a day and I still didn't lose weight.
Sleep tracking is just like weighing yourself. It will not help you to sleep better. It very likely will be valuable in measuring progress towards a better night's sleep (just like a scale can show progress in weight loss), but the problem is that there's no root cause measurement to go along with it.
To lose weight, we have two tools. Like a checkbook can measure how much we spend and how much we earn and allow us to balance the two, we can measure our intake of calories and our output of energy. Awesome apps like Lose It and My Fitness Pal allow us to enter the foods we eat to measure our caloric intake. They make it easier than ever to be as accurate as possible. The great thing about these apps is that even if you lie to yourself about your portion sizes, recording your intake every day will be relative over time as you improve your own behavior.
On the flip side, we have devices like the Apple Watch which will measure our caloric burn. You can argue whether these values are precisely accurate, but again the importance is the relative change. If your watch measures an increase in caloric burn because of the exercise you've begun or extended, then you know you're moving in the right direction.
As with the checkbook, you balance the two until you're burning more than you're consuming. And then the results are measured with the scale (or a tape measure if that's what's important to you.). The critical pieces to the equation are the caloric intake and the caloric burn. The scale or tape measure is only the verification of your success.
So let's get back to sleep tracking. I can recharge my watch in the evening so I can wear it at night and track my sleep. If I do that, it's just like weighing myself. I see people say all the time, "Because of sleep tracking I know I should go to bed earlier." Really? That concept totally escaped your understanding until a little device told you about it?
Unlike losing (or gaining) weight, we don't have empirical equations that tell us how to sleep more. Maybe for me, having a glass of red wine before bed helps me sleep, but it causes disruption in your sleep. I like to read before bed, specifically because it makes me sleepy, blue light or no. You, on the other hand, may be highly affected by having your brain stimulated with a book. Maybe you can drink coffee all evening long, but I can only drink caffeine in the morning or I'm jittery all night and could never sleep after coffee.
I've made this argument to many people in real life. Not one person who likes sleep tracking thinks I'm right. They all argue with me, and leave the discussion thinking I'm short-sighted. I've been wrong before so while I do leave the option open, I don't think I'm wrong on this one.
One of the arguments I hear when I ask why someone tracks their sleep (in spite of my clearly articulated arguments about how it's stupid), they often answer, "Because it's interesting." And I think that's the crux of it.
The term quantified self is common today and it means our absolute delight and fascination with anything that tells us about ourselves. I can prove we all feel this way. When you blow your nose, do you often look at the tissue afterward? I bet you do, even if you'd never admit it publicly. There are other examples of this that we'll skip over for the sake of decency.
Because of our fascination with ourselves, sleep tracking is interesting. I have tracked my sleep and the results were fascinating. Just as fascinating as I think my own dreams are to other people. Because everything about me is fascinating.
If you'd like to track your sleep, go for it and enjoy it. Revel in the intricacies of seeing that you got up at 3:48 am to go potty and pretend you never would have realized that if the app hadn't told you. When you feel exhausted in the morning from a restless night's sleep, be sure to check your app to be sure that your feelings of exhaustion are warranted.
But until we have tools and evidence to explain what causes each one of us to be robbed of a peaceful night's slumber, sleep tracking is stupid. Ooh, look! David Smith has an app called Sleep++! I've gotta buy that!