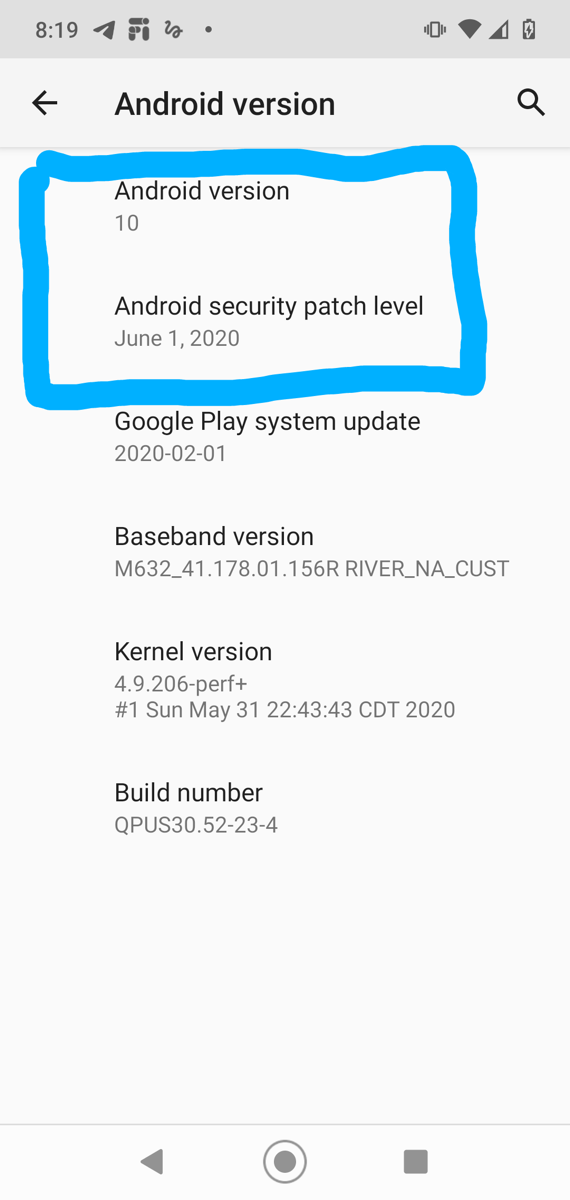 Back in March, I wrote a blog post entitled I Really Don't Understand Why People Choose Android. I wrote it because I was so frustrated that my seven-month-old Moto g7 Android phone wasn't getting recent security updates. At the time, the phone was 3 months (which is 3 updates) behind in getting Android 9 critical updates.
I worked with Google and Motorola and never got anyone who would come close to taking responsibility for the updates. Google said it wasn't their problem because I got the phone from Motorola, and Motorola said they were at the mercy of Google on when the updates would be pushed to them.
After writing the article, I posted it and @'d Motorola in my Tweet of frustration. @Moto_Support answered me in a DM in which they gave me the same response that I got on the phone, which was to install the Windows-only Lenovo Moto Smart assistant. The person attempting to help me, but without any tools to do so was someone named Rica. Our conversation ended with her saying on March 16th "Let us see if there's any other option we can try here. -Rica".
My biggest frustration with the experience was that from what I could find, this 7-month-old phone might never get updated again.
Imagine my surprise when a little over a week ago, I got a DM on Twitter from Rica from Motorola that said, "Hi, Allison. We're following up in regard to your phone. Please check under Settings > System > System updates for any pending security updates for your phone. -Rica". She also suggested that if it didn't work to try pulling my SIM card and trying again to get the update.
I was really shocked that they followed up, and I was even more surprised when I checked for updates and I got Android 10!!! And get this, It's late July as I'm writing this and my Android Security Patch is June 1, 2020.
I am pleasantly, happily shocked to say that my device is not dead to me and that Motorola support actually came through to me after all. Time will tell whether I'll continue to get regular updates after this but for now, I'm happy little Android user.