Hello fellow castaways Marty Jencius here, known in the castaways chat room as Drunk Nick Nolte.
My relationship with my Apple Watch has been a rocky one over the years. Typically, I would put it on and never look at it. It was my third other screen after my desktop and my phone. I kept upgrading my watch and kept using it less, particularly when my COVID days are spent working from home in front of a computer. So when the latest Apple Watch Series 6 was announced, I was faced with a new watch and new watch band choices.
One of the things that I believe had influenced my lack of regular watch wearing was finding a watch band that felt like it disappeared on my wrist. I have been through them all before this latest watch. My first watch came with a leather clasp band, believing that was the only option that would fit around my Hulk-sized wrists. It did fit when I used one of the wider-sized notches, but I would constantly switch between one notch and another throughout the day.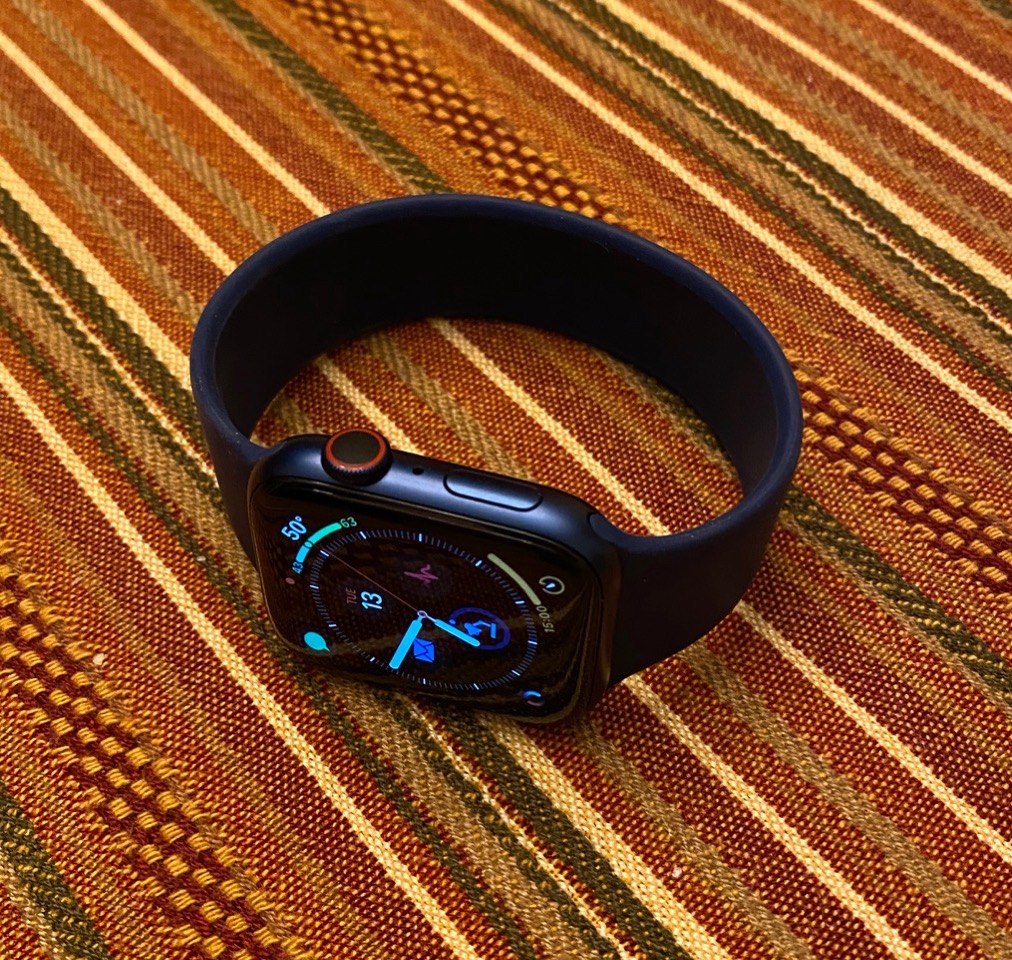 Same with the fluoroelastomer sport band, too tight and too sweaty or too loose and jiggling around my wrist. Milanese loops and magnetic loops would eventually slip and loosen.
Although the lightness and comfort of the Sport Loop seem to become my favorite style of band for that reason, I found myself regularly unfastening the velcro and refastening it, like a batter and their batting glove, each time after making any regular movement. I tolerated having to velcro and unvelcro throughout the day, so I never forgot it was there.
When Series 6 was announced, for the model I wanted, 44mm Blue Aluminum, the default 'new' watchband was another Sport Loop. There was an "extra-large" option for the charcoal band, increasing the standard size from 145-220mm to the extra-large version of 170-245mm. I wasn't sure if the extra-large would be too bulky, but I figured if it was, I would use a regular size Sport Loop I already own.
I was curious about the Solo Loop and ordered one to try it out. To have an accurate fit, I printed out the wrist measure, and my 'hulk' wrists made a tight fit at the maximum available size of 12. Delivery estimates were two weeks when I ordered the watch and solo loop immediately after the Apple event. As it turned out, they both arrived early, a nice surprise, and just six days later.
The 'extra-large' sports loop was no surprise on how it feels on the wrist, like the sports loop we have had for a couple of generations of Apple Watches. The standard-sized sport loop fits me with just enough clearance to fold back the velcro on itself. The 'extra-large' version folded back and across the bottom of my wrist, giving a double layer on the underside of my wrist, which for me, tended to catch on things more than the shorter sport loop that closed on the side.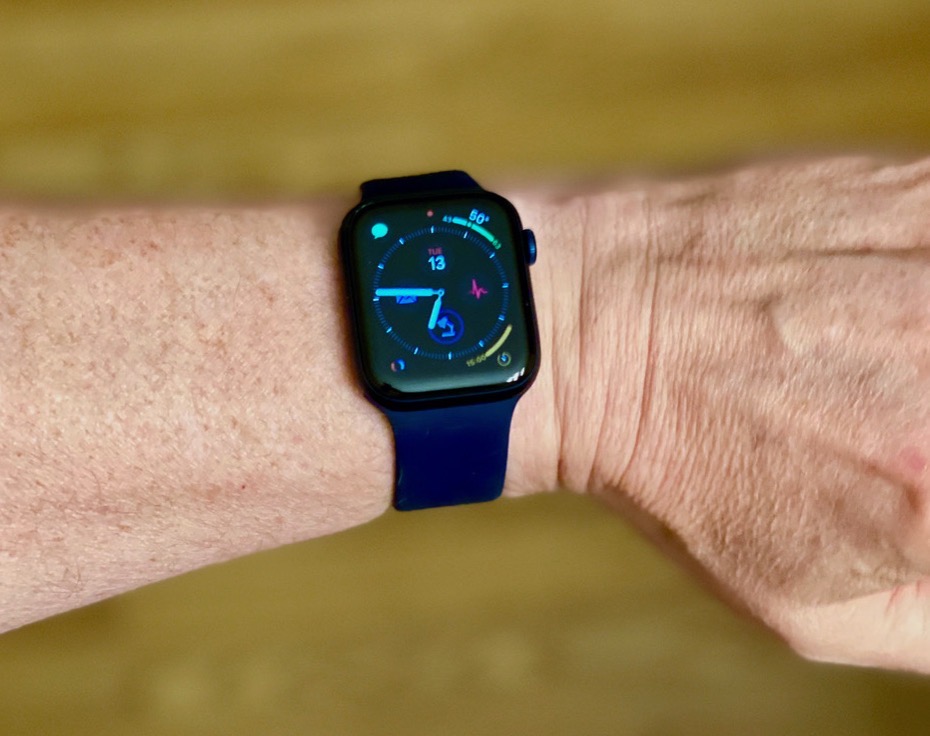 Then I tried the solo loop, and it was a game-changer for me. The Solo Loop attaches to the watch, and then you stretch it over your hand to have it spring down to the size of your wrist. I had sized it correctly, so it fits snuggly on my wrist.
When you first put it on, you notice it, but after an hour of first wearing it, the loop disappears into your arm. The watch did not budge for me at all on my arm. I also did not have the constant loosening and tightening that I had with the sports loop or sports band. One concern I had was with the compressed loop style in the solo loop, would I be experiencing more sweat like the sport band. Not the case, the thinner material in the solo loop seems to adjust to temperature and feels breathable compared to the sport band.
I tried to find words to describe the feel of the solo loop to my friends, and the best that I could come up with was that it felt like I was wearing a bandaid that went around my wrist with a watch on it. Since I have sleep apnea, I was particularly interested in checking blood oxygen levels throughout the day and at night while I sleep. The solo loop was the first band I would wear without feeling tied down while I slept.
I am using my watch now more reliably throughout the day now that it spends more time on my wrist. Sometimes I want to take it off to give my wrist some freedom, but that usually happens when it is time to shower or a short nap, which gives me time to charge it for overnight wear.
I did order a braided solo loop and looking forward to its arrival. The solo band now takes its place as the other $49 Apple Watch band alongside the sport loop. I think it is a worthy option.